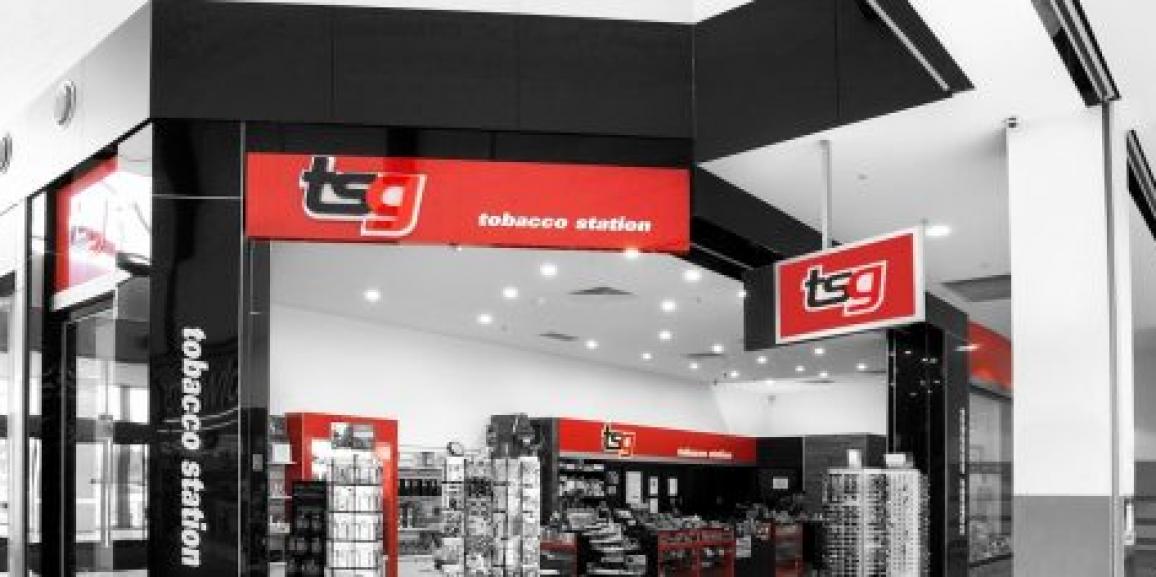 The TSG Insider
Your Weekly Update
Friday 25 February 2022
Contents
Imperial Price Rise
POS Update
Online Store Orders
Vape Warranties
Tobacco Supplier News
Covid-19 Resources
IMPERIAL PRICE RISE
With the impending AWOTE (Average weekly ordinary time earnings) increase Imperial Brands will be increasing the majority of their prices from this Monday, 28th February.
The products not increasing are:-
Horizon 93mm 20's
JPS +Crushball 20's/25's
JPS 93mm 20
Parker & Simpson 20's/30's
Parker & Simpson +Fresh Blast 20's
RYO Parker & Simpson 15g/25g
RYO Riverstone 15g/25g
Richland will also increase on Monday – see below. PML & BAT will increase their pricing from Monday 7th March.
POS UPDATE
The roll out of POS update 1.6.34 started last week and should be at all stores by the beginning of next week.
This update includes general bug fixes and performance enhancements.
Once the main POS is updated to the latest version, you will need to update the software on slave/secondary computers (if any).
To update your slave POS to the latest software version please see below
For other IT Knowledge Base articles please visit the IT Tips page
PREFERRED PARTNERS – MINIMUM ORDER VALUE
TSG stores are now able to purchase directly from the TSG Online Shop / Preferred Partners tab for the following TSG Preferred Partners – Annie Distribution (Giftware), Milleni (Leather goods), ZIPPO by Sheldon & Hammond.
Please note each supplier has a very reasonable minimum order $ value which includes FREE shipping direct to store. The minimum order $ values are shown on each of the ordering pages found by clicking the "SHOP NOW" links on the Preferred Partner Page for each participating partner.
We are continuing to see orders placed which do not meet the minimum order $ value. Please note that these will not be shipped, and we will contact you to advise of the cancellation.
The TSG Online Shop gladly provides warranty on selected T+ category vape items purchased, in the form of a Credit Note, redeemable with any of your future orders! For all T+ warranty issues contact: [email protected]
All other warranty claims must follow the Easyvape warranty process – more information HERE or simply call
1300827 464 / 1300 VAPING.
PML
From Monday there will be a Marlboro RYO Margin Enhancement:
Date: 28thFeb to 27th March (4 weeks)
Margin Enhancement: $1.00 per pouch (CD) – Uncapped
Stores: All stores in VIC, NSW & QLD
In addition to the margin enhancement, stores in NSW and QLD will have the opportunity to attend the F1 in Melbourne:
Date: 28th Feb to 27th March (4 weeks)
Performance Prize: Win tickets to F1 in Melbourne (8th of April)
Stores: All stores in NSW & QLD
Top 4 stores with the highest Marlboro Crafted RYO Share of Market win a ticket to attend F1 even in Melbourne (1 ticket per store; flight & accommodation provided)
Top 4 stores with the highest Marlboro Crafted RYO Share of Market growth (1 ticket per store; flight & accommodation provided)
Base period: Aztec: 4wks 23/01/22
Winners will be announced on the 31st of March
As this is a scan program there will be Scan vs Purchase in place as part of the Terms & Conditions. More information on the PML portal.
Imperial
From 28th February Imperial will be running a trade program focusing on Lambert & Butler 20's and 25's.
Successfully answer 3 questions and this will unlock a $0.50 ex GST per pack margin enhancement on additional sales of Lambert & Butler above a base on the 4 weeks of sales up to 6th February.
Imperial representatives will share the sales targets with you directly. Scan sales will be validated against purchases and capped at 50 packets or 100% growth whichever is greater. WA/ACT sales based on IBA Ex-factory Sales. Payment will be paid deferred as a credit to Store IBA account.
Richland
There is also a Richland price list effective 28th February 2022. They have adjusted the list price on Reef down with the objective to maintain a consistent competitive position. Update can be found under price lists.
Stuart Alexander
They will increase Old Holborn RYO WLP at the end of March for April increase at this stage.
Scandinavian
Ventti Filter Inners are changing to a more shelf convenient pack. The new inner contents go from 16 packs to 12 therefore new barcode for the inners and for shippers. No change to the consumer pack barcodes. More information under products.
With the upcoming closure of Scandinavian Tobacco in Australia for STG to effectively manage stock transition and administration, the last day to place orders directly with STG will be 11th March 2022.
Furthermore, there will be delays in transitioning their Hand-made cigar (HMC) stock to BAT. BAT will start selling HMC from 1st May 2022, so please order accordingly to satisfy your requirements.
The 3 P's
Promotions –
PML has increased the case deal on Chesterfield 20's from Monday 28th February.
With the price increase on Monday Imperial are holding shelf price on most previously promoted SKUs – case deals have increased to reflect this.
Richland have taken a similar line to Imperial – holding shelf price where possible. Bayside stock has just about been exhausted. PB slot to be replaced with Reef 20's however some exciting changes are coming.
BAT have extensions to current promotions and some new case deals starting on Monday (highlighted in yellow.
Stuart Alexander March promotion are on Ranch Papers 5 Pack and Menthol Filters. Product needs to be purchased through these wholesalers:-

NSW – Steve (Corporate Cigars) & Safi (JE Marketing)
WA – Sanat (Minchin Australia)
QLD – Imran (Metro Wholesalers) & Marty (Sunstate Distributors)
SA/VIC – Morgan (Maravending) VIC – Yogi JD Suppliers
TAS – Lorne Geeves Agencies
Price board/tickets & Price per stick – All updated. Please note Bayside stock has just about been exhausted. PB/ticket slot to be replaced with Reef 20's. Some exciting changes are coming.
COVID-19 RESOURCES
Keep up to date on your states' Covid regulations via the links provided below.
REPORT ILLICIT SALES
If you are aware of illicit tobacco being sold you can report this at stopiliitcit.com or via email [email protected] or ATO tip off number 1800 060 062.
Online reporting to Border Force via this link.

LOOK AFTER YOURSELF
There are resources for you if you, your family or your staff need support.
Lifeline (13 11 14) and
Beyond Blue (1300 22 4636 or online chat).
TSG Franchise Management
F19/25-39 Cook Road
MITCHAM, VIC 3132
This transmission contains information that may be confidential and that may also be privileged. Unless you are the intended recipient of the message (or authorised to receive it for the intended recipient) you may not copy, forward, or otherwise use it, or disclose its contents to anyone else. If you have received this transmission in error, please notify us immediately and delete it from your system.