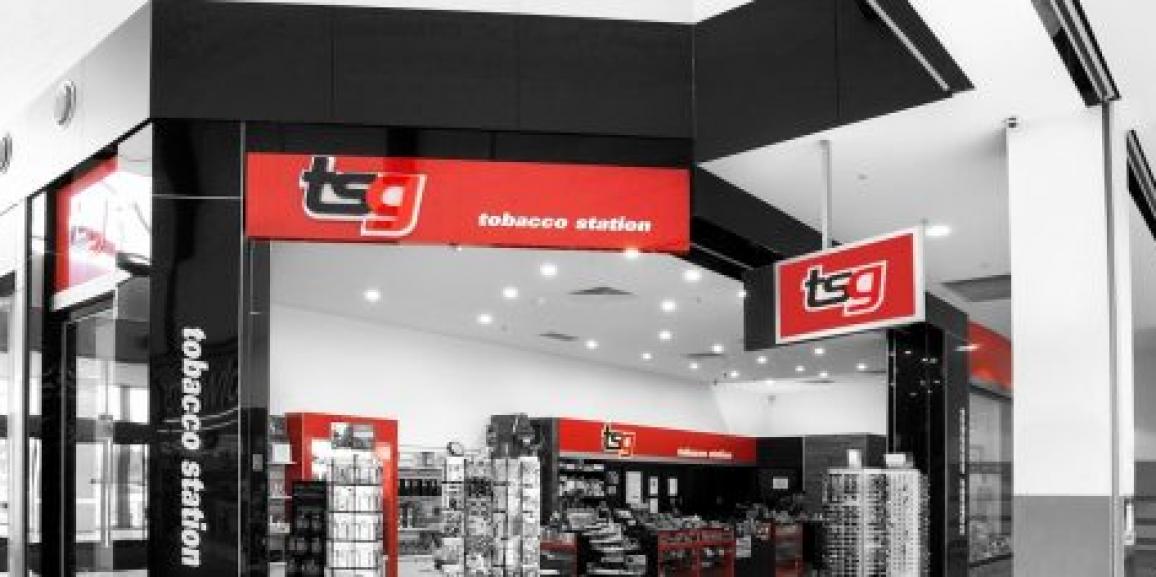 The TSG Insider
Your Weekly Update
Friday 22 April 2022
Contents
Annual Survey
IT Support
New POS Manual

Preferred Partners News
Tobacco Supplier News
Covid-19 Resources
ANNUAL SURVEY – HELP SHAPE OUR FUTURE
At TSG we believe that you, as our business partners, help us lead the way in an ever-changing industry and staying ahead of the rest. Your feedback is of utmost importance to us.
We wish to invite you to have your say on how we at TSG do business with you and how the tobacco companies do business with you. We will use your feedback to identify where we can improve our services to you.
TSG have again instructed Bergent Research to conduct the survey with you and the rest of our network. All invitations have now hit inboxes from [email protected] –
if you haven't received it, check your spam folder and email [email protected] to request a resend.
As a token of our thanks, we are offering a $30 voucher for the online shop for completing the survey. Your answers are still anonymous, as they have been each year. Bergent does not record who said what.
If you prefer us not to know you have completed the survey, you can choose to opt out of the online shop voucher.
We thank you for your support and ask you to participate.
Last but not least enjoy the long weekend.
Simon Ritte
General Manager
IT SUPPORT UPDATE FOR THE HOLIDAY PERIOD
Please note that that the Head Office will be closed on Monday 25th April for ANZAC day public holiday. The IT Team will ONLY assist with emergency calls on that day.
If you have an IT Emergency, please call 03 8873 7900 (Ext. 2) and leave a message with your Store Name, contact number and a brief description of your issue and we will call you back.
For resolution to common IT issues and other Knowledge Base articles please visit the IT Tips page.
POS MANUAL UPDATES – APRIL 2022 VERSION 1.8
The TSG POS Manual has now been upgraded with the following important updates:
Added Inventory Report and Imported order report

Replaced all pictures to fit with the new POS version

Updated function "cash-out"

Added Price Board section.

Added Link packet and carton section

Added Apply margin to tobacco category section

Added extended product sales/ close cash /category sales reports

Added Creating an Additional Role section

Added "TSG RIS" section
The latest version can be accessed under the Store Requirements tab on the TSG Website.
TSG ONLINE SHOP – SHIPPING
Please note disrupted shipping from TSG Warehouse and suppliers will now normalise after the ANZAC day public holiday which is Monday 25th April, with most orders being dispatched by Friday 29 April in order of receipt.
PREFERRED PARTNERS – MINIMUM ORDER VALUE
TSG stores are now able to purchase directly from the TSG Online Shop / Preferred Partners tab for the following TSG Preferred Partners – Annie Distribution (Giftware), Milleni (Leather goods), ZIPPO by Sheldon & Hammond.
Please note the following minimum order values are required for free shipping per supplier:
Annie Distribution (Giftware) – $250+gst

Easyvape (Vape Products) – $250+gst

Milleni (Leather goods) – $500+gst

ZIPPO by Sheldon & Hammond – $150+gst
The minimum order $ values are shown on each of the ordering pages found by clicking the "SHOP NOW" links on the Preferred Partner Page for each participating partner.
We are continuing to see orders placed which do not meet the minimum order $ value.
If your order does not meet the minimum order value, an additional $25+ gst will be charged to help cover the cost of shipping.
NOTE: The TSG Online Shop minimum order of $500 for free shipping EXCLUDES Preferred Partner Product – minimums must be met in order to receive FREE SHIPPING with our Preferred Partners.
TOBACCO SUPPLIER NEWS
Q1 Ranking Report
The purchase ranking report for Q1 2021 is in the process of being emailed to all stores.
Retailers that have not seen this information before, it is a ranking of all TSG stores according to total purchases received from manufacturers, not scan, which we put together each quarter.
Results for some stores will have been impacted due to recent extreme weather conditions. Also if outlets do not have terms with a particular supplier TSG does not receive purchase data from that supplier.
Imperial
There was an error on the Parker & Simpson 15g RYO promotion that ran 28th February – 13th March where the purchase history was missing hence payment issues. Imperial will be organising back payment to head office for impacted stores.
BAT
As mentioned in the rebate paperwork that was sent out as the new trading terms with BAT started on April 1st, but promotions finished on the 3rd, some stores may note a slightly different (larger) payment in the BAT promotions than is reflected in the paperwork. However BAT have still managed to miss payments to some stores. This will result in another back payment to come from BAT.
The 3 Ps
Promotions – PML 1 change – The current case deal on Chesterfield 40s will extend for another week. Imperial no changes. BAT Winfield Optimum 25 commences NT/QLD. Other brands extended for another week.
Price per stick spreadsheets updated. Price board/ticketing remains as current layouts.

COVID-19 RESOURCES
Keep up to date on your states' Covid regulations via the links provided below.
REPORT ILLICIT SALES
If you are aware of illicit tobacco being sold you can report this at stopiliitcit.com or via email [email protected] or ATO tip off number 1800 060 062.
Online reporting to Border Force via this link.

LOOK AFTER YOURSELF
There are resources for you if you, your family or your staff need support.
Lifeline (13 11 14) and
Beyond Blue (1300 22 4636 or online chat).
TSG Franchise Management
F19/25-39 Cook Road
MITCHAM, VIC 3132
This transmission contains information that may be confidential and that may also be privileged. Unless you are the intended recipient of the message (or authorised to receive it for the intended recipient) you may not copy, forward, or otherwise use it, or disclose its contents to anyone else. If you have received this transmission in error, please notify us immediately and delete it from your system.