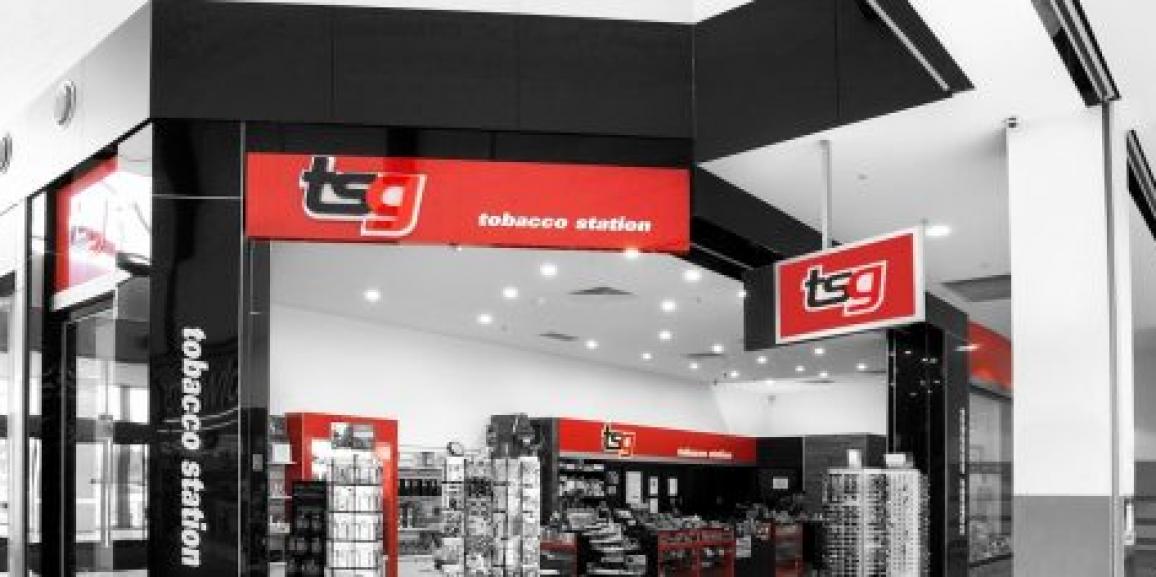 The TSG Insider
Your Weekly Update
Friday 6 May 2022
Content
Annual Survey Closing
Flipped Screen Fix
New Online Store Products

CBA Loan Offer
Tobacco Supplier News
Covid-19 Resources
LAST CHANCE – ANNUAL SURVEY – COMPLETE NOW
The Annual TSG Survey will close Monday at 12 noon, so please complete now!
Please take a few minutes to have your say on how we at TSG do business with you and how the tobacco companies do business with you. We will use your feedback to identify where we can improve our services to you.
Surveys were sent from [email protected]

If you haven't received it, check your spam folder and email [email protected] to request a resend.
As a token of our thanks, we are offering a $30 voucher for the online shop for completing the survey. Your answers are still anonymous, as they have been each year. Bergent does not record who said what.
If you prefer us not to know you have completed the survey, you can choose to opt out of the online shop voucher.
If you've already completed the survey, thank you for taking the time, your vouchers will be sent out following the survey. If you're yet to complete, we would really appreciate your feedback, so get in now!
Thank you
Simon Ritte
General Manager
HOW TO FIX THE SCREEN ORIENTATION FLIP ISSUE

Please follow the below guide to reset your POS screen layout to default position if it flips sideways or upside down. This usually happens when a combination of keys are pressed together on the keyboard by mistake.
These step-by-step instructions can be accessed under the 'IT-TIPS' page on the TSG Website below.
ANNIE DISTRIBUTION – NEW PRODUCTS
Annie Distribution has added 240+ NEW GIFTWARE LINES to the TSG Online Shop!
NOTE: Minimum order is $250+GST which includes FREE DELIVERY to store.
CBA SPECIAL LOAN OFFER- BUSINESS RESTARTER LOAN
CBA has a special loan offer for business owners as part of the Governments' SME recovery loan scheme. The Loan applications are available until 17 June 2022.
If you are interested simply email here
TOBACCO SUPPLIER NEWS
PML
PML Partner's Club RYO Margin Enhancement
Products: Longbeach 25g RYO and Marlboro Crafted 25g RYO
Duration: 9/5/22 – 5/6/22 – opportunity to continue earning until 3/7/22
Mechanics: an additional $2 per Longbeach RYO 25g pouch and $1 per Marlboro Crafted RYO 25g pouch paid on scan sales.
Terms and conditions: *10% scan vs purchase tolerance measured from Phase 1: 9th May to 5th June. If this target is achieved the outlet is eligible to participate in Phase 2 which runs from 6th June to 3rd July.
Target will cover entire Philip Morris RYO portfolio. More details can be found under promotions.
PML EASTER RYO INCENTIVE RESULTS
Results have been finalised for the Easter RYO Incentive with the winners of the TSG on line vouchers dollar values listed below.
Part 1 was the top 5 stores in each group with the biggest PML share increase. Part 2 was the top 3 stores within each tier that had the highest PML share.
Winning stores will be contacted by email from TSG H.O. as to how to redeem your vouchers.
Congratulations to all our winners and happy shopping!!
Richland
There are a couple of product deletions – Reef Coral Red 25/200 and Reef Original RYO 25/125.
Also a configuration change to Tycoon Twins 2's French. This will move from 20 stick per carton format to 16 stick. Barcodes for packet/carton will be updated. Both the 20 stick format and the 16 will run parallel for the next few days until all 20 stick cartons have been exhausted.
The 3 P's
Promotions – PML – The only change is an increased rebate for Choice25g RYO which has been highlighted in a beautiful soft yellow.
Imperial – Additional JPS 25's for NSW stores only and reduced rebate on Parker & Simpson 25's nationally. Also all highlighted in a soft yellow.
BAT – Increased case deal on Rothmans 25g RYO.
Price per stick – updated to reflect above changes.
Price board/ticketing – No changes to brands from PML & BAT. Imperial JPS 25's will come on in NSW at the expense of Parker & Simpson 30's.
COVID-19 RESOURCES
Keep up to date on your states' Covid regulations via the links provided below.
REPORT ILLICIT SALES
If you are aware of illicit tobacco being sold you can report this at stopiliitcit.com or via email [email protected] or ATO tip off number 1800 060 062.
Online reporting to Border Force via this link.

LOOK AFTER YOURSELF
There are resources for you if you, your family or your staff need support.
Lifeline (13 11 14) and
Beyond Blue (1300 22 4636 or online chat).
TSG Franchise Management
F19/25-39 Cook Road
MITCHAM, VIC 3132
This transmission contains information that may be confidential and that may also be privileged. Unless you are the intended recipient of the message (or authorised to receive it for the intended recipient) you may not copy, forward, or otherwise use it, or disclose its contents to anyone else. If you have received this transmission in error, please notify us immediately and delete it from your system.