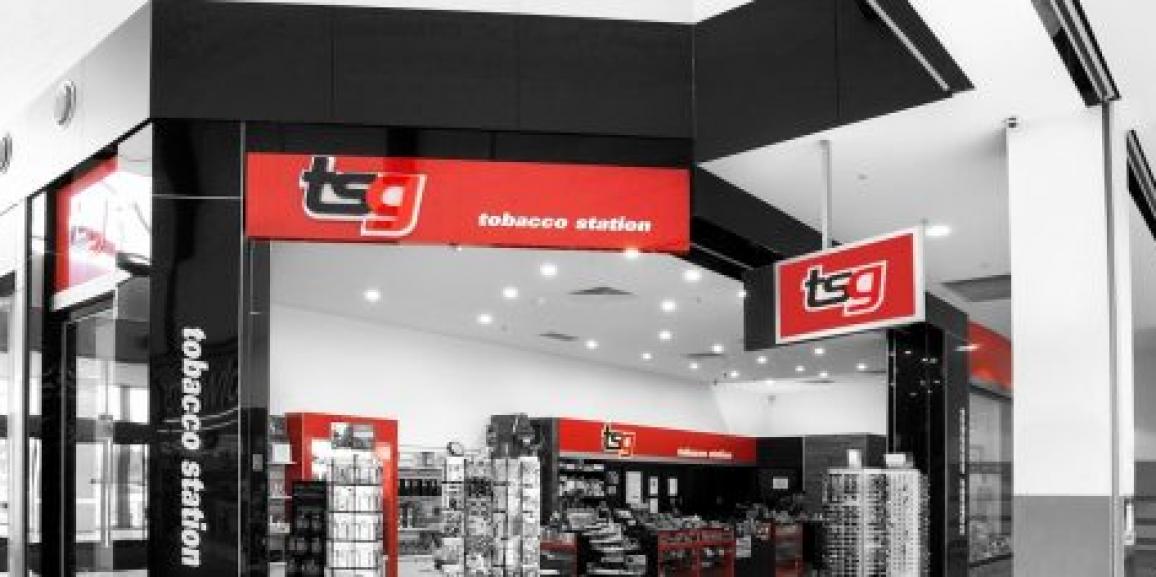 The TSG Insider
Your Weekly Update
Friday 13 May 2022
Content
Heimdall Update
Sales Data Syncing Issue
Annual Survey Closed

Preferred Partners
Tobacco Supplier News
Covid-19 Resources
While there is evidence of both Friday and the number 13 being considered unlucky, there is no record of the two items being referred to as especially unlucky in conjunction before the 19th century.
It is possible that the publication in 1907 of T. W. Lawson's popular novel Friday, the Thirteenth, contributed to popularising the superstition.
HEIMDALL UPDATE
TSG will be adding a new Power BI report to Heimdall in the next fortnight, stay tuned for more details next week.
These step-by-step instructions can be accessed under the 'IT-TIPS' page on the TSG Website below.
ISSUE WITH SALES DATA SYNCING FOR THE FINAL HOUR OF THE DAY
Some stores have reported that sales data hasn't been syncing with TSG Servers for the final hour of the day. This often occurs on the last day of the promo period which results in them not getting paid by suppliers for those transactions.
Please see the following reasons and solutions for this issue:
Reasons:
Sales data from your POS syncs with TSG Servers once every hour or when you close the POS software, whichever comes sooner.
If at the end of the day, you Shut Down your computer without closing the POS Software, it will not syncthe remaining data until next morning when you launch the POS again.
If the next day is the start of a new promo period, then we will not receive your data for the last hour of the previous day until then and won't be able to pass it on to the supplier in the required timeframe.
Solution:
Please make sure that at the end of the day, you close the POS Software by clicking on the 'X' button as shown below, before you Shut Down your POS computer.
This will force a sync and your final sales data for the day will be sent to TSG.
For resolution to common IT issues and other Knowledge Base articles please visit the IT Tips page.
ANNUAL SURVEY – NOW CLOSED
Thank you to everyone who completed the TSG Annual Survey, you feedback is much appreciated.
Vouchers will be sent out in the coming days so be sure to check you inbox regularly.
** RED HOT MAY SPECIALS **
GET IN WHILE THEY LAST
Check out the new catalogue of red hot TSG online shop specials now available.
TOBACCO SUPPLIER NEWS
PML
There have been no off invoice payments to stores for cigars since the new terms commenced. This will be rectified by PML and back payments coming to stores for the April/May period.
Imperial
Starting today Imperial have a promotional discount offer of 10% off invoice on Tally Ho 5-Packs and Singles that while stocks last.
BAT
There will be scheduled System Maintenance happening between 14th – 16th May 2022.
No orders will be placed on Monday 16th May but scheduled deliveries will still occur on Monday 16th May. If your direct debit falls 16th May this will now occur 17th May 2022.
If you experience any issues please contact the helpful staff at BAT on 1800 044 831.
The 3 P's
Promotions
PML – As per previous advice Chesterfield 20's case deal drops to $5.53 ctn.
Imperial – Riverstone 25g RYO case deals drops to $1.80 per pouch.
BAT – Current Ascot 20's promotion extended. B & H 25's on prom ACT/NSW/VIC. Holiday 20's different case deal in QLD.
All price per sticks spreadsheets and price board layouts updated.
COVID-19 RESOURCES
Keep up to date on your states' Covid regulations via the links provided below.
REPORT ILLICIT SALES
If you are aware of illicit tobacco being sold you can report this at stopiliitcit.com or via email [email protected] or ATO tip off number 1800 060 062.
Online reporting to Border Force via this link.

LOOK AFTER YOURSELF
There are resources for you if you, your family or your staff need support.
Lifeline (13 11 14) and
Beyond Blue (1300 22 4636 or online chat).
TSG Franchise Management
F19/25-39 Cook Road
MITCHAM, VIC 3132
This transmission contains information that may be confidential and that may also be privileged. Unless you are the intended recipient of the message (or authorised to receive it for the intended recipient) you may not copy, forward, or otherwise use it, or disclose its contents to anyone else. If you have received this transmission in error, please notify us immediately and delete it from your system.