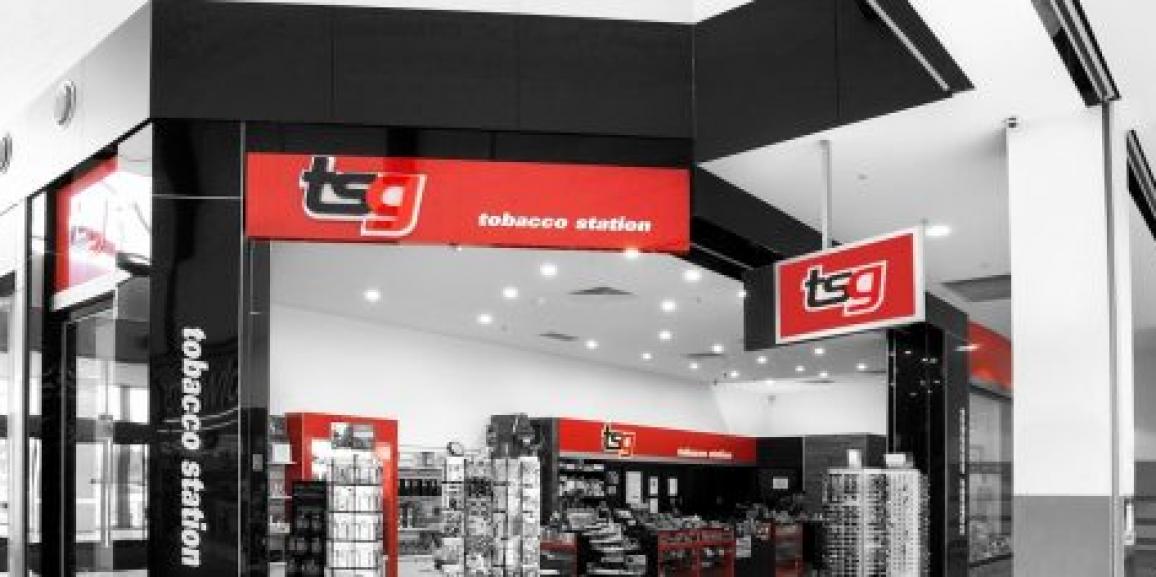 The TSG Insider
Your Weekly Update
Friday 27 May 2022
Content
Illegal Importer Jailed
Annual Fee Chance To Win
New Power Bi Report Active

Preferred Partners
Tobacco Supplier News
Covid-19 Resources
JAIL TIME FOR ILLEGAL IMPORTATION OF 10 MILLION CIGARETTES
A 38 year old Victorian man pleaded guilty to smuggling tobacco on 4 October 2021, and on 20 April 2022 was sentenced in the Melbourne County Court to three years' imprisonment with 18 months to serve.
"There is common misconception that engaging in the illicit tobacco trade is a victimless crime, but it is far from it. Buying illicit tobacco is a crime. It funds organised criminal syndicates and supports them to undertake other serious criminal activities that harm Australian society. It also takes away potential income from genuine retailers, sometimes small family-run businesses, who abide by the law and are supporters of their local community." states Commander Special Investigations Greg Linsdell.
Between 1 January and 31 December 2021, the ABF detected 878.8 tonnes of undeclared loose leaf tobacco and 712.7 million undeclared cigarette sticks, a 45 per cent increase on the previous year.The penalties for smuggling tobacco are severe and can include up to 10 years' imprisonment and/or a fine of up to five times the amount of duty evaded.
Full article here
DDPAY FOR A CHANCE TO WIN $2,500 ONE OF 20 CASH PRIZES
To go into the draw to win one of 20 x cash prizes valued at $2,500 each supported by PML, simply satisfy these 2 requirements:

1. Be on the TSG Hybrid offer by 1 June 2022
– Contact your Franchise Manager to get on the TSG Hybrid Offer
– If you are already on the TSG Hybrid Offer, you have satisfied this requirement
2. Pay your fees upfront in full by DDPAY
– If you are signed up to DDPAY email [email protected]
– If you are not signed up to DDPAY complete and return the form by 1 June to advise your fees can be paid by DDPAY
Your fees will be automatically debited from your nominated account on Friday 17 June. You will receive a reminder SMS and email on Wednesday 15 June.

Annual Fees invoices were emailed on 16 May and are due for payment on 15 June if you pay annually.
If you did not receive an email with your invoice contact us
Cash prizes will be paid in July with June 2022 rebates.
HEIMDALL POWER BI UPDATE – ** CUSTOMER COUNT BY HOUR REPORT **: NOW LIVE
TSG has now published the new Customer Count By Hour Report under the 'Power BI' tab on Heimdall.
Check the amount of customers that come into your store on a particular hour of the day

Check which hours are the busiest and design your strategies accordingly
Allows you to check which days of the week are the busiest
Check which products & categories are most popular on a certain day/week or hour of the day

Also gives you a total customer count for your selected timeframe.
Please Note:
This report pulls your sales data up to the last 7 months.
Allows you to filter months, weeks and days based on your selected timeframe.
If you only select one day, it will show you the customer count by each hour. However, if you select a longer timeframe then it shows you the total number of customers for that hour.
If you select Monday for example as 'Day of the week' and timeframe is a month, then it will show you a total number of customers for each hour for all the Mondays combined in that selected month.
For resolution to common IT issues and other Knowledge Base articles please visit the IT Tips page.
BRAND DEVELOPERS – HUGE EOFY SALE
For more information please contact our
TSG Business Development Manager
James Brennan on 0417 990 917
NEW PREFERRED PARTNER – HOT STUFF MERCHANDISING
To order your starter pack simply visit the TSG Online Shop, Shop Preferred Partners, HOT STUFF, SHOP HOT STUFF BY TSG, OR click this link and select HOT STUFF Starter Packs from the category dropdown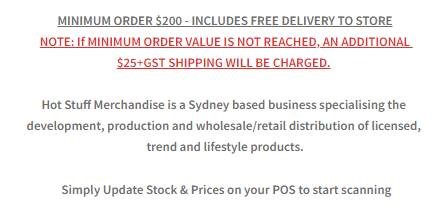 PREFERRED PARTNER OF THE WEEK
TOBACCO SUPPLIER NEWS
Imperial
For Hybrid stores Imperial reps will be offering a $7.55 incl GST top up next week if retailers contribute $1.00 per pouch. Flyer can be found under promotions. Make sure you speak to your Imperial representative.
BAT
In preparation for the impending Price List estimated for the 6th June '22, BATA will begin monitoring store level purchase volumes and may enact Stock Management Plans on a store by store basis. These Stock Management Plans will be implemented within 24 hours if purchases are deemed above regular patterns to ensure continuity of supply to consumers. The intention is to minimise the impact at store level for retailers. Should it be required, BATA at its absolute discretion may adjust store stock management plans either up or down based on actual vs. forecasted volume for the period. This will be communicated to TSG and to the store.
The 3 Ps + 1
You will find new price lists from PML & BAT under price lists that will be effective Monday 6th June. These are still to be confirmed.
Promotions – PML will now extend the current case deal on Chesterfield 20s & 40s for another week.
Imperial have reduced the case deal on JPS 93mm 20s & JPS Crushball 25s nationally. JPS 25s reduced in the ACT & NSW.
BAT have changed case deals on a number of brands – Holiday 20s and Crush 20s, Winfield 25 Optimum and Original, Winfield Classic 30s and Rothmans 25g RYO.
Stuart Alexander June promotions on Old Holborn 25g and assorted Ranch Filter. Product needs to be purchased through these wholesalers to be part of the offer:-
NSW – Steve (Corporate Cigars) & Safi (JE Marketing)
WA – Sanat (Minchin Australia)
QLD – Imran (Metro Wholesalers) & Marty (Sunstate Distributors)
SA/VIC – Morgan (Maravending)
VIC – Yogi JD Suppliers
TAS – Lorne Geeves Agencies
Price Per Stick & Price Board/Ticketing all updated to reflect above promotional changes.
COVID-19 RESOURCES
Keep up to date on your states' Covid regulations via the links provided below.
REPORT ILLICIT SALES
If you are aware of illicit tobacco being sold you can report this at stopiliitcit.com or via email [email protected] or ATO tip off number 1800 060 062.
Online reporting to Border Force via this link.

LOOK AFTER YOURSELF
There are resources for you if you, your family or your staff need support.
Lifeline (13 11 14) and
Beyond Blue (1300 22 4636 or online chat).
TSG Franchise Management
F19/25-39 Cook Road
MITCHAM, VIC 3132
This transmission contains information that may be confidential and that may also be privileged. Unless you are the intended recipient of the message (or authorised to receive it for the intended recipient) you may not copy, forward, or otherwise use it, or disclose its contents to anyone else. If you have received this transmission in error, please notify us immediately and delete it from your system.