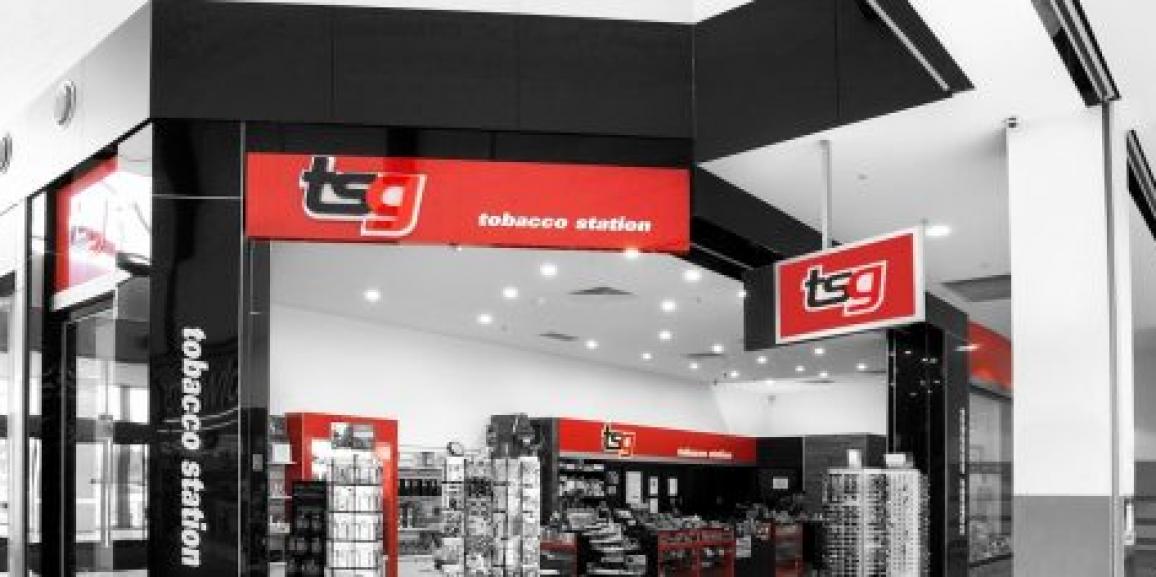 The TSG Insider
Your Weekly Update
Friday 17 June 2022
Content
Update From TSG Owner Rick Bayliss
Tobacco Training News
Outgoing Emails Fix
Qld Consultation Reminder
Preferred Partners
Tobacco Supplier News
UPDATE FROM RICK BAYLISS
G'day everyone,
I've got some exciting news to share.
For those that have been around more than 5 years, 6 years ago following a legal dispute I became the majority owner of TSG, the business we had started in the 90's, with the help of Neil Barron and Simon Ritte.
But firstly I would also like to take this opportunity to thank all the shops who stuck with Tobacco Station through this difficult time.
Since 2016, Simon, Neil and their teams have done some fantastic work to grow TSG to what it is today.
So it is with absolute delight and enormous thanks, that I announce to the TSG network that Simon Ritte is now a director of TSG effective immediately and I couldn't be prouder to call him my partner.
Simon has the same philosophy as myself "if it's not good for the shops it's not good for TSG" the catch cry that stood for 25 years.
TSG is in smart, strong and honest hands. I could not be happier.
Rick Bayliss
TSG Owner and Director
TOBACCO TRAINING – STAY UP TO DATE & AVOID SANCTIONS
TSG has recently been contacted by Local Government Health Departments advising that they are conducting inspections around the country to check compliance.
It is imperative to stay up to date with tobacco legislation in order to ensure you are meeting your legislative responsibilities. This is why we provide training for you and your staff, more information as well as guides can be found on the TSG website under 'Store Requirements'.
A reminder that displays of Tobacco or E-cigarette products at point of sale is against the law in most states. If you have any questions, simply email us here. To login or register for the training please use the links below.
ISSUES WITH OUTGOING EMAILS
Reasons:
We have noticed recently that some Internet Service Providers (ISP's) have started putting tougher security restrictions on outgoing emails to strengthen security, which as a result, is affecting the ability of some stores to send out emails.

Likewise, some major email services like Gmail are blocking emails that originate from unsecured ports. As a result, some stores aren't able to send emails to Gmail addresses from their store email addres

s (

[email protected]

).
Solution:
After doing a lot of troubleshooting, TSG IT has found a solution which we believe will be more secure and allow a seamless transition.
We will route your outgoing emails through a third party service provider which will ensure that you are able to send out emails securely, so that they will be delivered to all major email providers on the web.

If you are currently getting any errors while sending out emails from your POS, please contact IT support and we will assist you with this new fix.
Those stores that are able to send emails as usual can disregard this fix for now.
For resolution to common IT issues and other Knowledge Base articles please visit the IT Tips Page.
REMINDER FOR QLD CONSULTATION ON TOBACCO LAWS
If you are not a QLD store, scroll on by.
The QLD Government is holding a public consultation process on a major smoking law overhaul. It is important that YOU as a TSG Tobacconist Retailer in QLD have your say during the consultation period.
TSG Group will also complete a submission, BUT it is important that each individual business owner has their say.
Complete and Submit the survey by the closing date for submissions being 5pm on Sunday, 26 June 2022. Contact your Franchise Manager if you have any questions.
PREFERRED PARTNER OF THE WEEK

iGEAR MOBILE PHONE ACCESSORIES
Since 2013 iGear has been helping customers protect, charge and enhance their mobile devices through high quality innovative products.
iGear is now Australia's largest and fastest growing importer, wholesaler and distributor of mobile phone accessories, and successfully services many TSG stores regularly with a team of iGear field reps.
iGear have pre-set starter packs (displays and stands) available to TSG stores. To order your starter pack simply visit the TSG Online Shop, Shop Preferred Partners, iGear, SHOP iGEAR BY TSG, OR click the button on the left and select iGear Starter Packs from the category dropdown.
TOBACCO SUPPLIER NEWS
BAT
BAT will be running a Winfield Golden Activity which is commencing from the 20th June.
W/C Monday 20th June 1 week only – stores will have an opportunity to receive store rebates by achieving incremental sales purchases.
*Each Store has a chance to unlock $150 (WA Included)
Monday 4th July 2022 – 31st July 2022 – 4 WEEKS. Retailers have an opportunity to score rebates based on how many times they meet their target across 4 weeks.
BONUS PRIZE: Top 10 TSG stores win $1000 – Subject to Creative Response Quiz
Winners will be able to select their prize on myBAT out of selected range of prizes (excluded WA – will only receive rebate)
Mechanics
Maintain Total BATA Category Share
TMC Winfield purchases vs base period (Jan – April weekly average)
*A scan vs purchase tolerance of +/- 10% will be accepted
Qualifiers
Must be compliant to BATA Trading Terms and no history of Illicit tobacco trading.
Full information can be found under promotions.
The 3 P's
Promotions – PML current case deal on Chesterfield 40's will continue. BAT have extended some current promotions (highlighted in mauve) and changed 2 case deals – Holiday 25 CAP decreased and Holiday 40 increased (highlighted in orange).
Price per stick and price board/ticketing updated.
All this information in more detail can be found under promotions.
REPORT ILLICIT SALES
If you are aware of illicit tobacco being sold you can report this at stopiliitcit.com or via email [email protected] or ATO tip off number 1800 060 062.
Online reporting to Border Force via this link.

LOOK AFTER YOURSELF
There are resources for you if you, your family or your staff need support.
Lifeline (13 11 14) and
Beyond Blue (1300 22 4636 or online chat).
TSG Franchise Management
F19/25-39 Cook Road
MITCHAM, VIC 3132
This transmission contains information that may be confidential and that may also be privileged. Unless you are the intended recipient of the message (or authorised to receive it for the intended recipient) you may not copy, forward, or otherwise use it, or disclose its contents to anyone else. If you have received this transmission in error, please notify us immediately and delete it from your system.