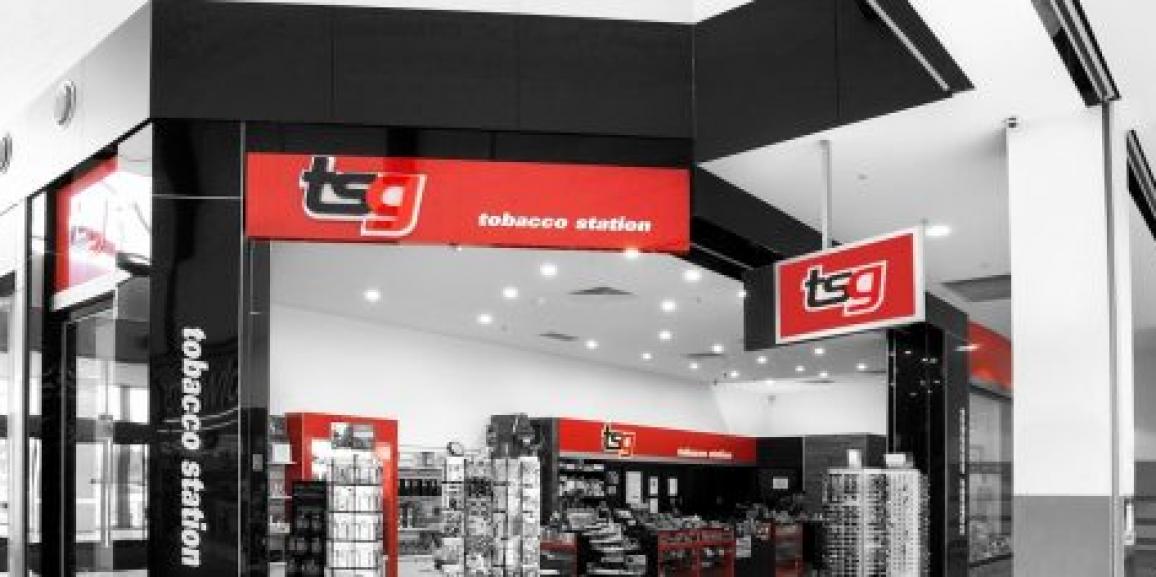 The TSG Insider
Your Weekly Update
Friday 5 August 2022
Content
Sandgate Store Anniversary
Illegal Vapes Cost Terms

IT POS Assistance Update
Preferred Partners
Tobacco Supplier News
TSG SANDGATE 25 YEAR ANNIVERSARY
Congratulations to Karyn from TSG Sandgate in Queensland for this momentous achievement. Karyn has been with us since 1997, she is presented here with an award by the TSG QLD state manager Louise Biddle.


**Recently 4 TSG Stores were caught selling nicotine vapes by one of the major manufacturers. They have now lost trading terms and promotional support for a minimum of 6 months.
All suppliers have an anti-illicit trade policy in their trading agreements and undercover store visits are being ramped up across the industry due to the increase in illegal nicotine vapes in the market place.**
TRANSITIONING TO NEW REMOTE ASSISTANCE SOFTWARE – SPLASHTOP
Please Note that TSG IT is rolling out a new remote assistance software to all store POS systems called Splashtop which will replace the current LogMeIn Client.
There will be virtually no change and no action required on user's end. All this will be completed by us in the backend.

Both products are quite similar and we expect that you will not notice any change in support or the way we connect and manage your POS systems.

When you request assistance from Head Office and IT Teams connect to your computer, you will notice a pop-up in the bottom right hand corner as shown below.

You will see a similar pop-up once IT disconnects the session.

The same notification will also show on your screen when IT is transferring files & updates on your computer.
If you have any queries regarding this change, please email us.
For resolution to common IT issues and other Knowledge Base articles please visit the IT Tips page here.
iGEAR MOBILE PHONE ACCESSORIES
Since 2013 iGear has been helping customers protect, charge and enhance their mobile devices through high quality innovative products.
iGear is now Australia's largest and fastest growing importer, wholesaler and distributor of mobile phone accessories, and successfully services many TSG stores regularly with a team of iGear field reps.
iGear have pre-set starter packs (displays and stands) available to TSG stores. To order your starter pack simply visit the TSG Online Shop, Shop Preferred Partners, iGear, SHOP iGEAR BY TSG, OR click the button on the left and select iGear Starter Packs from the category dropdown.
PML
Last week we saw Imperial & BAT commence tracking purchases as we approach the next excise duty amendment for September 2022. At this stage PML HAVE NOT implemented any monitoring of stores.
As part of the PML Partners Club benefits, all Diamond + and Diamond TSG retailer's will have access to a trade program running in August.
Bond Street 30s, Longbeach 30s and Peter Jackson 30s Trade Program 1st August to 28th August 2022
All stores will have base scan volume targets set by brand based on 4 weeks between 2/5/22 – 29/5/22 or a minimum of 5 packets per week per brand.
If stores hit the base target plus 10% growth above base (scan sales) during the 4 weeks they will receive $0.50 per pack for every pack scanned during the 4 weeks.
If stores hit the base target plus 20% growth above base (scan sales) during the 4 weeks they will receive $1.00 per pack for every pack scanned during the 4 weeks.
Total trade program will be paid on scan and capped at $500 total per store, inclusive of all brands.
*Terms and conditions: Brand targets are individual and exclusive i.e. achieve growth in one brand and/or all three to receive discounts. Scan vs Purchase Tolerance 10%. Results based off scan. Scan period from 1st August till 28th August.
PML field team will be or should have detailed stores on this program (including bases) and you should have received comm's to stores from Monday 1st August. More details also under promotions.
Please be aware there were 23 outlets that were paid incorrectly on the Peter Jackson 30's promotion in June – missing purchase data. These stores will receive a back payment this month.
Imperial
For the next 3-4 Weeks, retailers in QLD who order Horizon RYO 50G Blue will receive Block Bottom designed pouches instead of the current Zip-Lock design.
Imperial identified a potential shortfall and have acted quickly to ensure risk of short supply of Horizon RYO 50G Blue is minimised during this current excise period.
We will let you know as soon as supply of Horizon RYO 50G Blue Ziplock returns to full capacity.
The 3 P's
Promotions – BAT have changes to Holiday 20's and Holiday Crush 20's.
Price board/ticketing and price per stick all updated.
REPORT ILLICIT SALES
If you are aware of illicit tobacco being sold you can report this at stopiliitcit.com or via email [email protected] or ATO tip off number 1800 060 062.
Online reporting to Border Force via this link.

LOOK AFTER YOURSELF
There are resources for you if you, your family or your staff need support.
Lifeline (13 11 14) and
Beyond Blue (1300 22 4636 or online chat).
TSG Franchise Management
F19/25-39 Cook Road
MITCHAM, VIC 3132
This transmission contains information that may be confidential and that may also be privileged. Unless you are the intended recipient of the message (or authorised to receive it for the intended recipient) you may not copy, forward, or otherwise use it, or disclose its contents to anyone else. If you have received this transmission in error, please notify us immediately and delete it from your system.