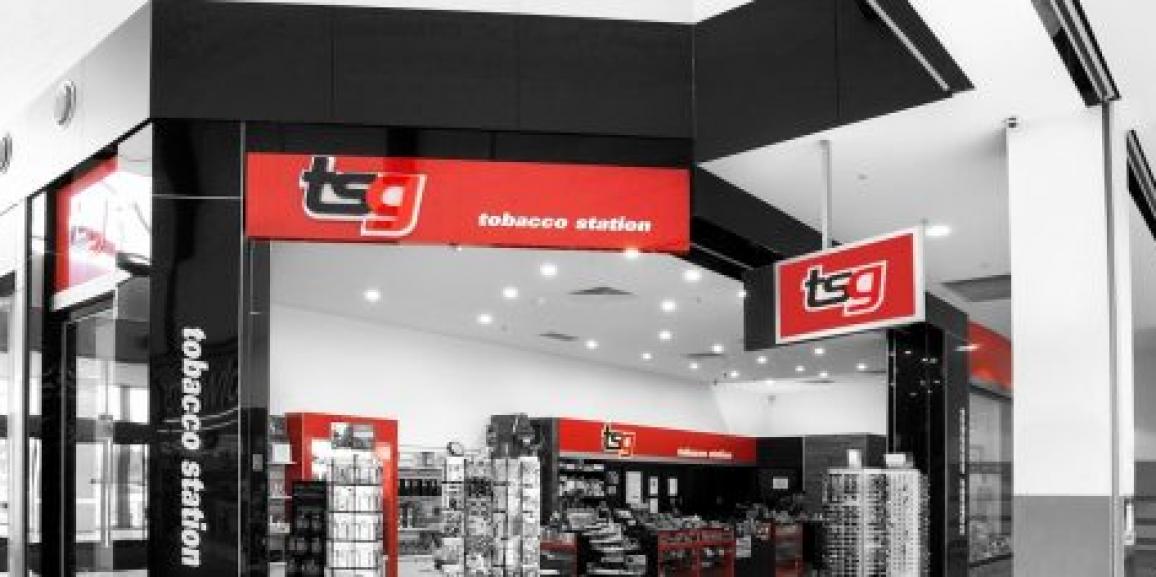 The TSG Insider
Your Weekly Update
Friday 19 August 2022
Content
Illicit Vapes -Targeted Inspections
TSG Biggera Waters Open
Latest e-Mag Out Now
Rebates Paid
POS Update Reminder
Preferred PartnersTobacco Supplier News
ILLICIT VAPES – TARGETED INSPECTIONS
Officers will be conducting targeted inspections of retailers. Don't risk your business by selling illicit product! You risk jail terms, fines and loss of supplier terms.
Authorities, and suppliers are cracking down on illicit and we commend their actions. Pictured is a letter received by a business on the Gold Coast. Authorities advice for Queensland retailers should reference this document.
Retailers who do not comply with the Act may be liable for significant penalties including on-the-spot fines of $575 per offence or a Court imposed fine of up to $20,125 for an individual or $100,625 for a company.
ILLICIT FINES BY STATE
ACT: $30,000 max, 2 years imprisonment or both
NSW:$1100 Max
NT: $15,400 max or 12 months imprisonment
TAS: $7850 or up to 2 years imprisonment
WA: $45,000
VIC: $15,546 max
SA: $10,000 max
QLD: $1100 max
Legislation Training Provided
Remember we provide free legislation training relevant to your state for all your staff. This enables you to ensure all staff understand your legislative responsibilities, to sign up below or speak with your Franchise Managers.
Legal Non-Nicotine Vapes available
TSG has non-nicotine disposable vapes available on the link below.
TSG has acquired the required Material Safety Data Sheets for these products.
NEW STORE TSG BIGGERA WATERS QLD
Congratulations Himani and Sunny on the opening of TSG Biggera Waters. We wish you success with this store and look forward to working and supporting you as you embrace the TSG brand.
TSG FRANCHISEE E-MAGAZINE OUT NOW
The latest edition of The Retailer, has been sent to stores. Check your inbox or click here to view.
REBATES PAID
July 2022 rebates have been paid today, Friday 19 August and paperwork sent via email.
POS UPDATE REMINDER
During the next couple of weeks, we will be rolling out the new POS Update – Version 1.6.35 to all stores.
Once the main POS is updated to the latest version by the IT Team, you will need to update it on your slave/secondary computers (if any). To update your secondary POS to the latest software version please visit https://tobaccosg.com/pos/.
NEW ARRIVALS TO THE TSG ONLINE STORE
TSG branded hoodie, as modelled below by Ryan and Saleem from TSG HQ, will be available from next week. Keep your eye on the Online store under "TSG Branded Items". TSG branded Teardrop and A Frame, featuring Arnold, available now!
PML
Reminder that PML HAVE NOT implemented any monitoring of stores as we approach the next excise duty amendment for September 2022.
Commencing Monday 22nd August all Diamond+ stores with PML will receive an invitation to an upcoming PML Brand Academy. Details will be shared next week so watch out for an eDM from PML.
The Brand Academy will be held on Wednesday 31st August from 6pm-6:30pm.
Exciting news for TSG stores in Brisbane and northern NSW. PML are re-opening the Brisbane DC effective and operational from the 4th October.
This means PML will be able to move away from the 48 hour lead time (order to delivery) and revert back to next day, 24 hour delivery.
Below is the proposed Philip Morris process but could be subject to change at which point we'll advise:
WC 22.08 – Portal Alert advising of upcoming changes without specifics
WC 05.09 – Portal Alert advising stores of specific order > delivery schedule changes and Portal Banner applied to homepage (Brisbane outlets only)
WC 03.10 – SMS Alert (1 Day from Order Day) advising stores "Your new order day for Philip Morris is Tomorrow"
During the process, within the Philip Morris Portal Alerts and Banners the messaging will remain active to ensure that all stores have this a reminder to the upcoming change.
BAT
5th September BAT will be releasing Rothmans 15g Blue & Gold. Stores with BAT terms will be allocated 1 outer of each. Pricing will be available once September price list is finalised. More details under products. The night club policy will continue – one in and one out. The outs will be Winfield 40g Gold and Makers Blend Rollers Cut 25g. Returns proposed to take place in November (TBC).
W.A stores only. Earlier today, BAT contacted TSG regarding a decision it has taken in respect of one of its products, Winfield Optimum Crush Duo. This is in respect of a concern raised by the Department of Health in Western Australia about this product. From Monday morning, BAT will contact individual stores, asking you to cease selling these products and to isolate and box them up for later retrieval by representatives of BAT.
Richland
There is a configuration change to Tycoon Twins 2's Arabica from 20 sticks per carton format to 16 sticks. Barcodes for packet & cartons have all changed and have been updated on our system.
No changes to the Cherise at this time and an updated price list can be found under price lists.
The 2 P's
Promotions – Imperial have reduced the case deal on JPS 93mm Long 20's. BAT have extended some promotions (blue) and 3 changes (yellow).
No changes to price board/ticketing but price per stick sheets have been updated.
REPORT ILLICIT SALES
If you are aware of illicit tobacco being sold you can report this at stopiliitcit.com or via email [email protected] or ATO tip off number 1800 060 062.
Online reporting to Border Force via this link.

LOOK AFTER YOURSELF
There are resources for you if you, your family or your staff need support.
Lifeline (13 11 14) and
Beyond Blue (1300 22 4636 or online chat).
TSG Franchise Management
F19/25-39 Cook Road
MITCHAM, VIC 3132
This transmission contains information that may be confidential and that may also be privileged. Unless you are the intended recipient of the message (or authorised to receive it for the intended recipient) you may not copy, forward, or otherwise use it, or disclose its contents to anyone else. If you have received this transmission in error, please notify us immediately and delete it from your system.