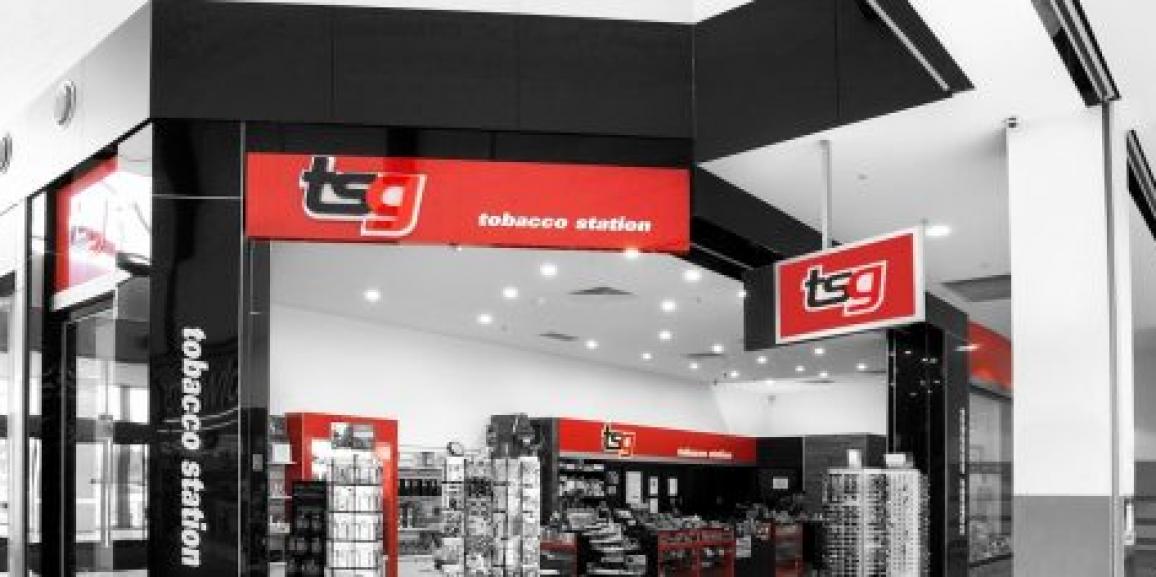 The TSG Insider
Your Weekly Update
Friday 18 November 2022
Contents
2023 TSG Conference –
Have your say
Invoice Fraud Scams
Preferred Partners
Tribal spirit
Holiday Gift Ideas
Tobacco Supplier News
REMINDER – 2023 TSG CONFERENCE – HAVE YOUR SAY!
At TSG HQ we have been working in the background to design how to deliver conference events post COVID and would like to ask you to share your feedback via a quick 1 minute survey.
For those of you who have been with TSG since 2019 or earlier you might remember that we ran 3 big events in the major cities along the East coast. Following an extensive process of internal feedback we are planning our first event in Brisbane next year in Q2.
The objective is to enable both real life attendance as well as provide virtual attendance or recorded content options accessible at a more convenient time.
Going forward an event will be held annually, rotating states each year.
Thank you to those who have already completed the survey. If you haven't done so yet, we would appreciate your input by participating in this very short survey.
TSG FRANCHISEE E-MAGAZINE OUT NOW
The latest edition of The Retailer, has been sent to stores, check your inbox or click here to view.
INVOICE FRAUD SCAMS – HOW TO SPOT AN INVOICE SCAM
What is an 'Invoice fraud' scam and how to protect your business from it?
There's an ongoing financial fraud wave impacting both small businesses and global corporations, engineered by equally well-organised criminal groups with their own hierarchies and partner networks. One of their most effective weapons is the invoice fraud scam, and it's lucrative.
Creating fake invoices is just one of the many common scams targeting small businesses, but the good news is that securing your payments system from attacks doesn't require excessive human or financial resources. See below how invoice fraud scams work and what to do to patch your weaknesses.
Tricks of the invoice trade
Invoice fraudsters will spoof email accounts to look like genuine messages from authentic suppliers. The email footer information and signature are easy to obtain online. More sophisticated fraudsters will use malware to hack into the payments or email system of the victim business. This allows them to intercept and hijack ongoing email threads with suppliers.
Hacking into a business of any size is surprisingly easy. All it takes is for an unwitting employee to click on an attachment.
Professional organisations use social engineering too. They can easily collect important supplier information from your business website and social media pages.
How to identify fake invoice payment requests
It's not just the accounts payable personnel who need to be on the alert for invoice redirect scams. The bogus request might be sent to a sales rep, receptionist, or account manager first, knowing that they will forward it to accounts and add a veneer of legitimacy in the process.
Here's what to look out for:
• An email from a supplier that doesn't use the usual sender address.
• The email is not personalised (no salutation).
• There may be odd formatting or spelling mistakes and curious turns of phrase.
Invoice fraud can put serious pressure on cash flow for small businesses in particular and deliver reputational damage for businesses of any size.
How to protect yourself from invoice scams
Whether your business has a dedicated accounts department using automated software or a single person responsible who processes payments manually, fortify your system with these steps:
For any request to update payment details, insist on contacting the supplier to confirm. Use the information you have in your system, not the information provided on the email request, which will inevitably be bogus.

Keep employee devices up to date with antivirus software and firewalls, and establish clear policies for downloading attachments or software.

Have a robust peer-reviewed system for approving payments. It may add to the dreaded business "friction", but an extra pair of eyes leaves less opportunity for scammers to slip through.

Don't leave it until the end of the financial year or quarter to review your supplier details or cash flow. This scam relies in part on the 30 or 90-day breathing space to go undetected.
PREFERRED PARTNERS
TRIBAL SPIRIT – GREAT RANGE OF FLAVOURS AVAILABLE
Check out the great range of flavours available in Tribal Spirit Zero Nicotine disposable vapes – available now!
Minimum order of 7 mixed units of Tribal spirit range.
HOLIDAY GIFT IDEAS – WE'VE GOT YOU COVERED
Impulse buys and gift ideas that your customer will love!
25 November – Black Friday
25 December – Christmas
1 January – New Years Day
14 February – Valentine's Day
Make sure your store looks its best in the lead up to the holiday season, with plenty of stock to make the most of the traditional retail high season.
TOBACCO SUPPLIER NEWS
The 1 P, sort of
Promotions – NO CHANGES!! PML margin enhancement will commence on Longbeach 20's, 30's and 45g RYO.
This means no updated price boards/ticketing and price per stick.
REPORT ILLICIT SALES
If you are aware of illicit tobacco being sold you can report this at stopiliitcit.com or via email [email protected] or ATO tip off number 1800 060 062.
Online reporting to Border Force via this link.

LOOK AFTER YOURSELF
There are resources for you if you, your family or your staff need support.
Lifeline (13 11 14) and
Beyond Blue (1300 22 4636 or online chat).
TSG Franchise Management
F19/25-39 Cook Road
MITCHAM, VIC 3132
This transmission contains information that may be confidential and that may also be privileged. Unless you are the intended recipient of the message (or authorised to receive it for the intended recipient) you may not copy, forward, or otherwise use it, or disclose its contents to anyone else. If you have received this transmission in error, please notify us immediately and delete it from your system.