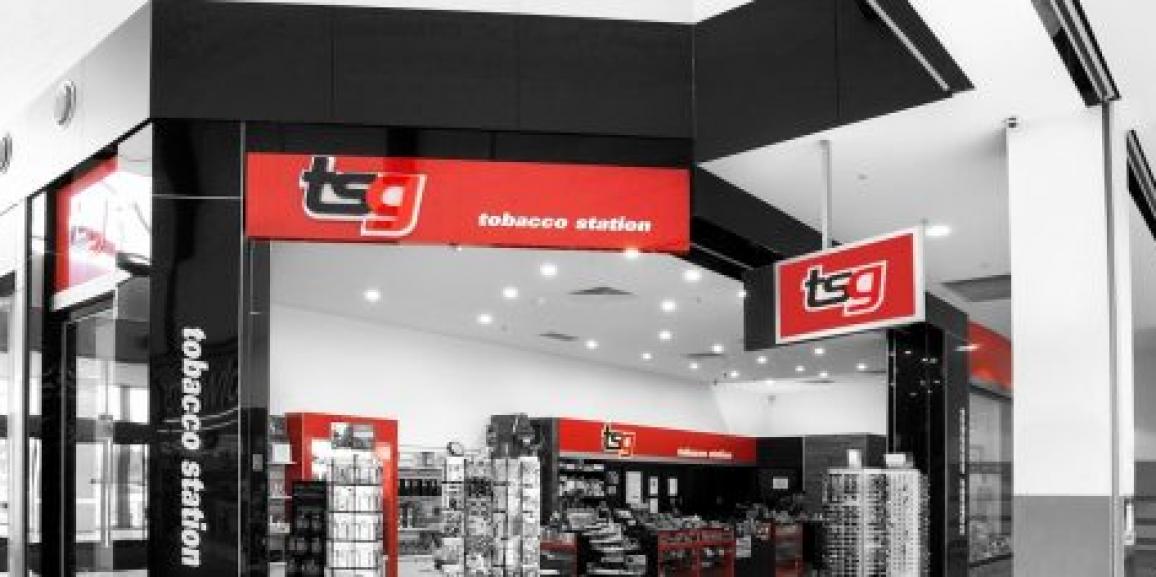 The TSG Insider
Your Weekly Update
Friday 25 November 2022
Contents
Management Update
DIN registration deadline
Update Stock and Prices
Preferred Partners
Festive Gift Ideas
Tobacco Supplier News
"Coming together is a beginning, staying together is progress, and working together is success." – Henry Ford
TSG is excited to announce that we are about to kick off the following new projects that will see significant investment into our IT infrastructure.
These projects will enhance the integration of our platforms across the business.
Key benefits:
Replacing multiple websites/login accounts approach to a single user login for most TSG services
An enterprise level Online Shop to provide an amazing user experience, with fast access to open orders & history
Direct access to franchise related documents including rebate paperwork & history
Integrated merchant routing system to fast-track deferred payments from TSG2U
Integrated price board deployment for automatic updates
Reducing support time for stores by working with known integration partners
In this context TSG will be ceasing to support any 3rd party integrations effective
30 June 2023 that are not approved by TSG. This mainly affect existing merchant EFTPOS integrations that are not part of TSG's Preferred Partner Program which includes Commonwealth Bank and TILL Payments.
You may continue with such 3rd parties beyond 30 June 2023 but in standalone mode (terminal will require manual input before each transaction).
TSG encourages you to discuss your situation with your franchise manager and plan for the best outcome for your store post 30 June 2023.
DIRECTOR IDENTIFICATION NUMBER (DIN) – DEADLINE 30/11/2022
"There are concerns that up to 1 million Australians are in the dark about a looming tax office requirement — or know about it and are putting off an administrative headache — with just a week until it becomes law."
The Australian Tax Office (ATO) is making so-called director IDs mandatory for every person covered by the corporations act by November 30. People who do not sign up by the deadline could face fines of up to $13,000 each, as well as being deemed ineligible to run a company, click here to read more.
If you were appointed as a director prior to 31 October 2021, you have until 30 November 2022 to apply for your DIN.
You can apply for your Director ID via the methods below:
REMINDER TO RUN 'UPDATE STOCK & PRICES' FUNCTION
From time to time, we upload product and price updates as we get new information from suppliers.
For these changes to be implemented on your POS system, please make sure you run the 'Update Stock and Prices' function on a regular basis.
TSG recommends running this update at least once a week, preferably every Monday morning before you start trading as most changes come into effect at the start of the new week.
Failure to run 'Update Stock & Prices' on your POS will result in incorrect product/promotion pricing and may render you non-compliant with the Supplier.
If you are not sure how to update your Stock & prices, you will find video instructions here.
For detailed instructions on how to complete a price rise please see the document here.
FESTIVE GIFT IDEAS – WE'VE GOT YOU COVERED
Quick buys and gift ideas that your customers will love!
PREPARE FOR POST FESTIVE HOLIDAYS – JCSM COMING SOON
Coming soon to the Online Shop, JCSM your "go to" for over the counter medicine solution!
25 December – Christmas
1 January – New Years Day
14 February – Valentine's Day
Make sure your store looks its best in the lead up to the holiday season, with plenty of stock to make the most of the traditional retail high season.
TOBACCO SUPPLIER NEWS
Outside Purchases
With the new Imperial trading terms all 3 major tobacco manufacturers now require outside purchase invoices if your scan vs. purchase variance is greater than 10%.
If no outside evidence is presented, you will be forfeiting share payment dollars.
With the new Imperial terms there are monthly and quarterly targets therefore evidence will be needed monthly. Please forward any outside purchase invoices to [email protected]
PML
For the month of December (28/11/22-25/12/22):
Bond Street Fresh Burst 25
Diamond+ and Diamond – $10.00 (ex. GST) per carton margin enhancement (capped @ 100 cartons for the 4-week period)
Additional Volume Unlock –
Outlets have an option to unlock additional capping volume by watching a pre-recorded video that will be available on the portal from 28/11/22-11/12/22
Diamond+ Outlets will receive a 50% increase on their capping (150 cartons for the 4-week period – potential to earn $1,500 ex GST)

Diamond Outlets will receive a 25% increase on their capping (125 cartons for the 4-week period – potential to earn $1,250 ex GST)
Imperial
IBA picked up a system error that prevented all non-Hybrid stores from receiving their $7 per thousand trading terms off invoice rebate. This has been rectified early this week and all stores are now receiving the correct rebates. All impacted stores have now been issued a back payment credit.
Parker & Simpson 25s Product Innovation. This SKU will now be made with a slow burn paper and more tobacco per stick which will deliver 2 extra puffs* (*depending on smoker's draw) per stick – the equivalent of 20% more for the same price. Imperial are starting a rolling flow of supply – no hard changeover required – as the product EANs and specifications will be unchanged.
One page product brief can be found under products.
The 3 Ps
Promotions – PML is extending the currently deferred scan promotion on Chesterfield RYO 25g and choice RYO 25g. No changes Imperial. BAT have increased the case deal on Capstan 25g RYO and Rothmans 15g RYO. Winfield 25 Optimum removed in WA. Winfield 25s & 30s Original reduced case deal in QLD/SA.
Stuart Alexander December promotions on Old Holborn 25g, Ranch 5 pack papers and selected Ranch Filters (Menthol Thread Supa Slims & Menthol Capsule Burst Supa Slims).
Product needs to be purchased through these wholesalers to be part of the offer:-
NSW – Steve (Corporate Cigars) & Safi (JE Marketing)
WA – Sanat (Minchin Australia)
QLD – Imran (Metro Wholesalers) & Marty (Sunstate Distributors)
SA/VIC – Morgan (Maravending)
VIC – Yogi JD Suppliers
TAS – Lorne Geeves Agencies
All price per stick and price board spreadsheets updated, click here to view.
REPORT ILLICIT SALES
If you are aware of illicit tobacco being sold you can report this at stopiliitcit.com or via email [email protected] or ATO tip off number 1800 060 062.
Online reporting to Border Force via this link.

LOOK AFTER YOURSELF
There are resources for you if you, your family or your staff need support.
Lifeline (13 11 14) and
Beyond Blue (1300 22 4636 or online chat).
TSG Franchise Management
F19/25-39 Cook Road
MITCHAM, VIC 3132
This transmission contains information that may be confidential and that may also be privileged. Unless you are the intended recipient of the message (or authorised to receive it for the intended recipient) you may not copy, forward, or otherwise use it, or disclose its contents to anyone else. If you have received this transmission in error, please notify us immediately and delete it from your system.