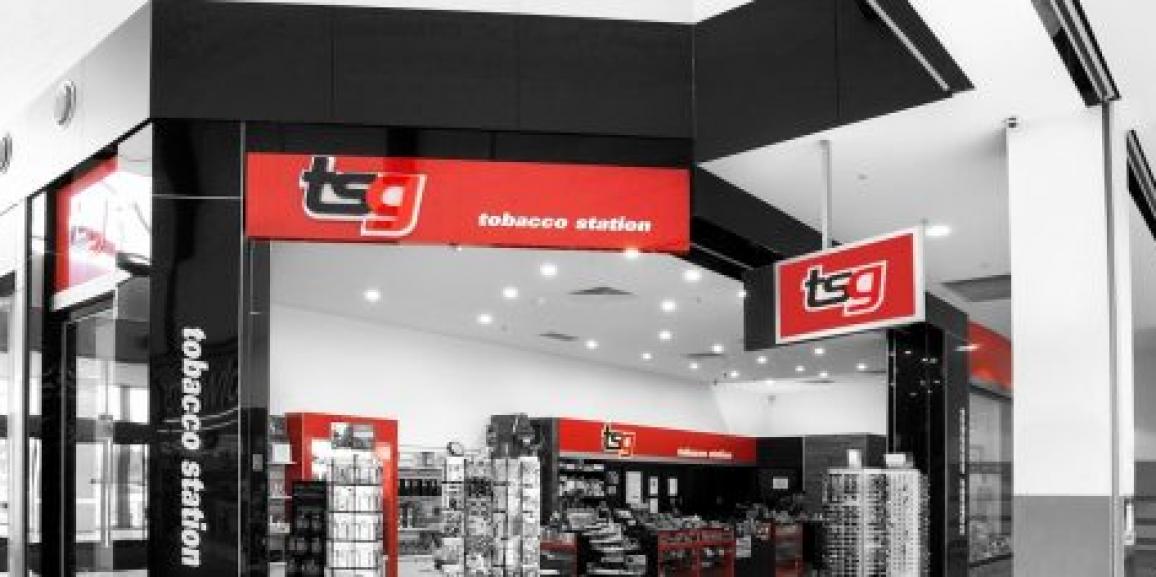 The TSG Insider
Your Weekly Update
Friday 9 December 2022
Contents
RVA launched
Director ID Deadline
Your Google Listing
Ventti Price Drop
TSG Online Shop Dispatch Dates
Tobacco Supplier News
RESPONSIBLE VAPING AUSTRALIA
Recently Responsible Vaping Australia was launched. The objective of the Responsible Vaping Australia (RVA) movement is to represent consumers, responsible retailers and suppliers, and industry associations who advocate for the responsible regulation of nicotine vaping products.
RVA is an initiative of British American Tobacco Australia, working together with consumers and industry partners to deliver the responsible retailing of vaping products to adult consumers.
RVA aims to ensure there are product standards, responsible sales practices, and clear rules to stop youth access to vaping products.
Supporters of RVA are committed to vaping product standards, clear labelling of packaging, the quality of ingredients, youth access prevention and responsible retailing practices.
TSG fully supports the Responsible Vaping Australia movement as the current Status Quo is failing everyone and is hurting our industry.
The RVA website also contains a very powerful feature to initiate & prompt action in a very easy and user friendly way. You can sign a petition and also contact your Local MP (website provides email template and email address by using a postcode).
This website also contains all relevant information that you should familiarise yourselves with including retailer guidelines and a code of conduct (that goes above what is required under current law).
TSG is working with its approved preferred partners in the vape category to ensure they adopt the guidelines set by the code of conduct.
We encourage you to support the campaign and drive awareness amongst your customers to sign the petition as well. For your convenience you can download a QR code here for display in your store.
DIRECTOR ID DEADLINE EXTENDED TO 14 DECEMBER
Directors who missed the 30 November deadline to obtain their Director Identification Number have been given a small reprieve by the ATO.
Penalties are being withheld for anyone who obtains their director ID before 14 December 2022.
There are allegedly 70,000 individuals who are yet to obtain a director ID. All directors of companies registered with ASIC will need a director ID.
The fastest way to apply is online at: www.abrs.gov.au
The director ID will be issued instantly once the application is complete. Its free to apply and directors must apply themselves, as they are required to verify their identity.
TAKE CONTROL OF YOUR STORE LISTING ON GOOGLE
A reminder that you can gain access to your store listing on Google, enabling you to perform various tasks including:
changing opening hours

replying to reviews left by your customers on google

updating holiday hours

amending contact numbers and much more…
For detailed instructions download the guide now!
For resolution to common IT issues and other Knowledge Base articles please visit the IT Tips page.
TSG ONLINE SHOP – VENTTI PRICE DROP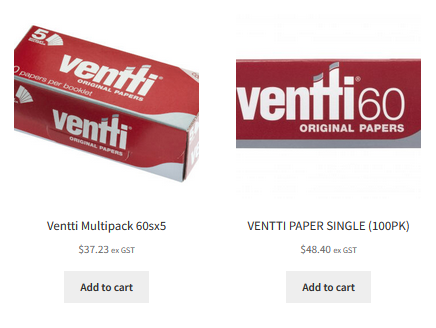 Ventti products on the TSG Online Shop are now price matched with BAT even for Hybrid stores that do not have terms with BAT.
Great range of Cigars now available on the TSG online shop.
Please be advised that some cigars will be delivered in coloured tubing to avoid damage in transit but the cigars inside are plain packaging compliant. Please comply with your State Legislation at point of sale.
Shipped to you direct by Australia Post EXPRESS.
Don't delay your order! Currently express shipping is taking 3-4 business days in the lead up to Christmas.
Free shipping with a minimum Cigar order of $1,000.
Minimum order $500.Orders over $500 but under $1,000 welcomed, but will incur a $15 shipping charge.
HEAD OFFICE CLOSED THURSDAY 8 DECEMBER
TSG ONLINE SHOP HOLIDAY DISPATCH DATES
Don't delay your stock orders.
Key dispatch dates:
Midnight Thu 15 December – Last orders for assured delivery by Friday 23 December, due to supply chain challenges, however orders cannot be guaranteed by Christmas Day
Midnight Thu 22 December – Last orders for dispatch from the TSG Online Shop this year
Wednesday 4 January – TSG Online Shop dispatches recommence
TOBACCO SUPPLIER NEWS
Victorian & South Australian Stores
As most stores would be aware by now our State Franchise Manager, Tammy, is about to go on maternity leave!
During this period, our 2 other Victorian team members, Alex & Ian, will take over the visits to Tammy's outlets. This will be a combination of in store visits or via the phone. Head office staff are also here to help where needed.
The team at TSG wish Tammy all the best with the upcoming new addition to her family and may the journey into motherhood be full of joy.
Outside Purchases
With the new Imperial trading terms all 3 major tobacco manufacturers now require outside purchase invoices if your scan vs. purchase variance is more than +/- 10%.
If no outside evidence is presented, you will be forfeiting share payment dollars.
With the new Imperial terms there are monthly and quarterly targets therefore evidence will be needed monthly. Please forward any outside purchase invoices to [email protected]
Holiday Delivery Information…..so far
Richland is closing from 12.30pm Friday 23th December 2022 and reopening Tuesday 3rd January 2023.
No orders will be taken or processed during this period. They have suggested you place your orders to cover this period by Friday 16th December 2022.
Tabsol is closing 23rd December and reopening Monday 9th January. The last order date to be able to receive stock prior to Christmas will be as follows:
Metro area deliveries: Monday 19th December – Cut off time is 12.00 pm

Regional area deliveries: Thursday 15th December – Cut off time is 12.00 pm

Far Regional areas e.g. FNQ, WA, NT, TAS, etc please allows additional 2 days over this holiday period
For the big 3, holiday/delivery information should be on their various systems.
Imperial
A reminder that the JPS Evolve campaign continues with Imperial. Margin enhancement on offer at an additional $1 per pack capped at the first 90 packs and 90 pouches sold. There are also increased case deals on JPS Evolve 20s (Hybrid), JPS Evolve 25s and JPS Evolve 15g RYO for the next 2 weeks – 5th December until 18th December. One page flyer under promotions.
In addition to the increased case deals TSG H.O. has 3 x $200 rewards to the highest share result during this same period. This will be paid direct to the winning store in each group with the monthly payment run. We have broken stores into the following groups –:
ACT/NSW/SA/WA

NT/QLD

VIC/TAS
Scan vs purchase variance +/- 10% applies.
Imperial will also have a Tally Ho offer, commencing from Monday 12th December. There will be 10% off-invoice for every box purchased on both Tally-Ho Singles and 5-Packs.
As always this will be for limited time only so get in quick.
BAT
Under price lists you will find proposed price list from BAT commencing 9th January. This includes price changes across the combustibles portfolio and revised accessories price list including a number of COGS reductions. If any changes are made after the 23rd of December TSG will not be able to communicate this information via email due to the office being closed. However, pricing will still be downloaded to stores ready to go for the 9th of January. We recommend you continue to check the BAT site for any updates after the 23rd of December.
And of course, this means BATA will begin monitoring store level purchase volumes and may enact Stock Management Plans on a store-by-store basis. These Stock Management Plans will be implemented within 24 hours if purchases are deemed above regular patterns to ensure continuity of supply to consumers. If a site exceed their stock management plan limits, BATA at its absolute discretion may cease supply or review historical purchases and apply a minimal uplift to ensure genuine consumer sales are not impacted.
The 1 P
Promotions – BAT have extended some existing promotions. These are highlighted in a delightful soft blue on the promotional sheet.
There are no changes to price boards/ticketing layouts or price per stick spreadsheets.
REPORT ILLICIT SALES
If you are aware of illicit tobacco being sold you can report this at stopiliitcit.com or via email [email protected] or ATO tip off number 1800 060 062.
Online reporting to Border Force via this link.

LOOK AFTER YOURSELF
There are resources for you if you, your family or your staff need support.
Lifeline (13 11 14) and
Beyond Blue (1300 22 4636 or online chat).
TSG Franchise Management
F19/25-39 Cook Road
MITCHAM, VIC 3132
This transmission contains information that may be confidential and that may also be privileged. Unless you are the intended recipient of the message (or authorised to receive it for the intended recipient) you may not copy, forward, or otherwise use it, or disclose its contents to anyone else. If you have received this transmission in error, please notify us immediately and delete it from your system.