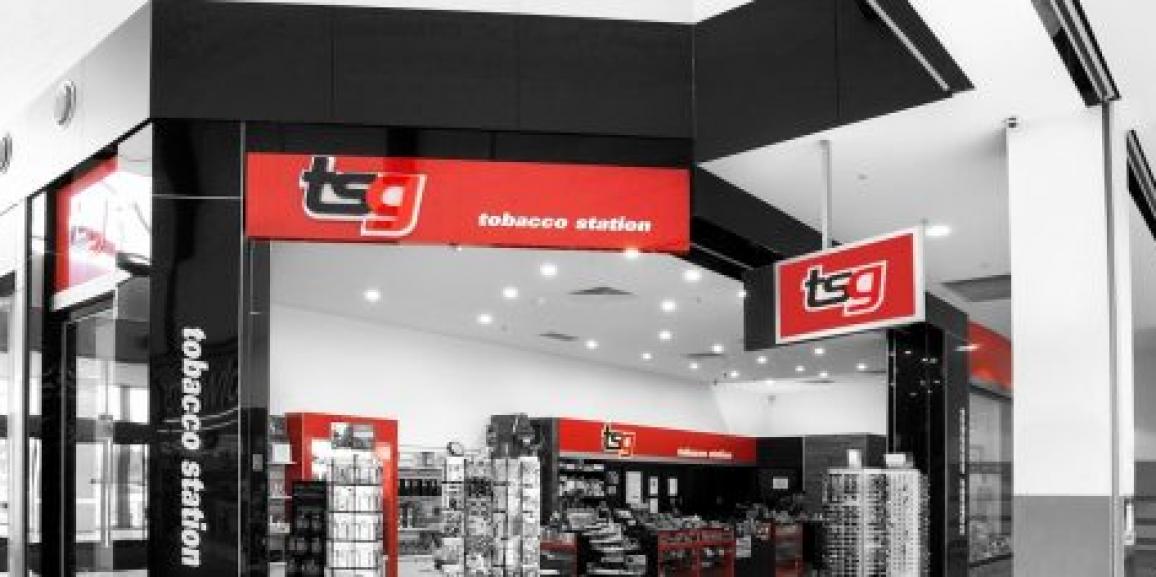 The TSG Insider
Your Weekly Update
Friday 16 December 2022
Contents
PPP Team Leap
QLD Health Consultation
POS Update Coming
Holiday IT Support
New Partner Pacific Optics
IGET BAR available now
TSG Online Shop Dispatch Dates
Tobacco Supplier News
PPP TEAM GO ABOVE AND BEYOND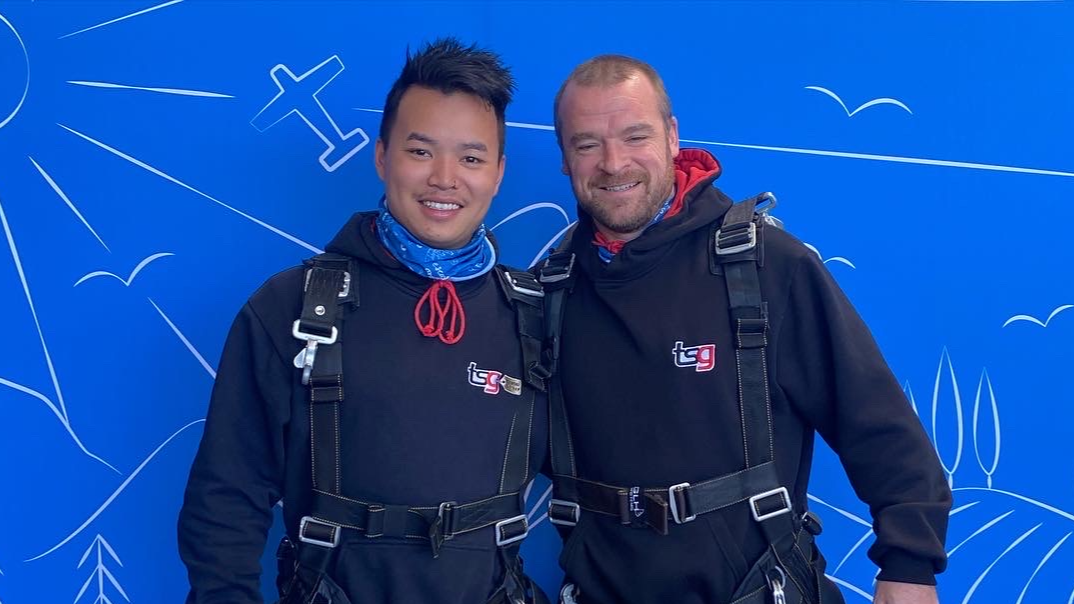 Two of our legends from the Preferred Partners team, Arnold and Ryan took TSG to new heights by jumping out of a plane last week! They've returned to the warehouse invigorated and ready to go leaps and bounds to deliver your products for maximum profit!
Arnold takes the leap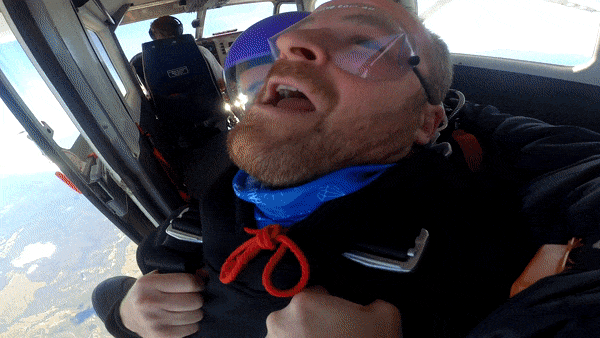 Ryan makes the jump
QLD – SMOKING REDUCTION REFORM DECISION RELEASED
Following a 4 week consultation period in June 2022 the decision was released.
The fine print (282 pages) of the decision can be downloaded from the Queensland Health website here (so called Consultation Regulatory Impact Statement CRIS).
Possible changes that will affect our network:
Licence scheme
The CRIS recommended the introduction of a wholesale and retail licensing scheme (option 3). This continues to be the preferred option with three modifications:
Queensland Health enforcement capability to be strengthened with targeted levels compliance audits

different fees proposed for wholesalers to mitigate costs associated with monitoring supply chain information

liquor licensed venues will not be required to submit a licence application and fee, and may be deemed a licence for sites registered as supplying smoking products.
Sale of smoking products by minors
The CRIS recommended that the Act is amended to prohibit the sale and handling of smoking products by minors (option 3). This continues to be the preferred option with one modification based on stakeholder feedback:
the 12-month phase in period is extended for small business to 24 months.
There was also a section regarding the supply of illicit tobacco and a recommendation to amend the Act to allow the seizure of tobacco products not meeting plain-packaging requirements or without mandatory graphic health warnings.
More to come – proposed changes still need to be legislated via amendment to the Tobacco Act in QLD so there is no effective date yet.
POS VERSION UPDATE
We are excited to announce the upcoming rollout of our latest POS software update 1.6.37, which includes several new features and enhancements to improve your user experience.
One of the key highlights of the update include the ability for the store to add a '2 FOR PROMO' deal on any of your products to drive sales and build customer loyalty.
Once the main POS has been updated to the 1.6.37 version by the IT Team in the next week, you will need to update the software on slave/secondary computers(if any).
For instructions to update your secondary POS to the latest software version please visit: https://tobaccosg.com/pos/
For other IT Knowledge Base articles please visit the IT Tips page.
IT SUPPORT OVER THE FESTIVE SEASON
Please note that the Head Office last day of operation before the Festive season will be Friday 23 December 2022. Head Office will reopen on Monday 9 Jan 2023.
During the closure period (Saturday 24 December – Sunday 8 January inclusive) the IT Team will ONLY assist with emergency calls.
If you have an IT Emergency, please call 03 8873 7900 (Ext. 2) and leave a message with your Store Name, contact number and a brief description of your issue and we will call you back.
For resolution to common IT issues and other Knowledge Base articles please visit the IT Tips page.
NEW PREFERRED PARTNER – PACIFIC OPTICS
We're delighted to announce new Preferred Partner Pacific Optics products available now on the TSG Online Shop. Offering a great range of high quality, high margin tech and other products your customers want including the highly valued Walk N Talk and Fuse brands.
NEW – IGET BARS NOW ON THE TSG ONLINE SHOP!
Bringing in the IGET BAR with a whopping 3500 puffs and with access to 25 different flavours there's plenty to choose from.
You asked for it we've done it!
TSG ONLINE SHOP HOLIDAY DISPATCH DATES
Don't delay your stock orders.
Key dispatch dates:
Midnight Thu 22 December – Last orders for dispatch from the TSG Online Shop this year
Wednesday 4 January – TSG Online Shop dispatches recommence. Any orders received after Thursday 22 December will be dispatched on this day.

KEY RETAIL DATES COMING UP
1 Jan – New Years Day
26 Jan – Australia Day
14 Feb – Valentines Day
7-10 Apr – Easter
Stock up now for upcoming retail dates to keep your store fresh and maximise turnover.

TOBACCO SUPPLIER NEWS
Outside Purchases
With the new Imperial trading terms all 3 major tobacco manufacturers now require outside purchase invoices if your scan vs. purchase variance is more than +/- 10%.
If no outside evidence is presented, you will be forfeiting share payment dollars.
With the new Imperial terms there are monthly and quarterly targets therefore evidence will be needed monthly. Please forward any outside purchase invoices to [email protected]
BAT
Reminder to stores that have not completed Q4 Specialist Edge module. You have until 24th December to complete.
The 3 Ps
Promotions – Imperial have increased the case deal on Riverstone 25g. BAT will have Benson & Hedges 25s on promotion in ACT/NSW/VIC.
Price per stick & Price board/ticketing – Updated price per stick for all states based on above information. No changes to current price board/ticketing layouts.
REPORT ILLICIT SALES
If you are aware of illicit tobacco being sold you can report this at stopiliitcit.com or via email [email protected] or ATO tip off number 1800 060 062.
Online reporting to Border Force via this link.

LOOK AFTER YOURSELF
There are resources for you if you, your family or your staff need support.
Lifeline (13 11 14) and
Beyond Blue (1300 22 4636 or online chat).
TSG Franchise Management
F19/25-39 Cook Road
MITCHAM, VIC 3132
This transmission contains information that may be confidential and that may also be privileged. Unless you are the intended recipient of the message (or authorised to receive it for the intended recipient) you may not copy, forward, or otherwise use it, or disclose its contents to anyone else. If you have received this transmission in error, please notify us immediately and delete it from your system.