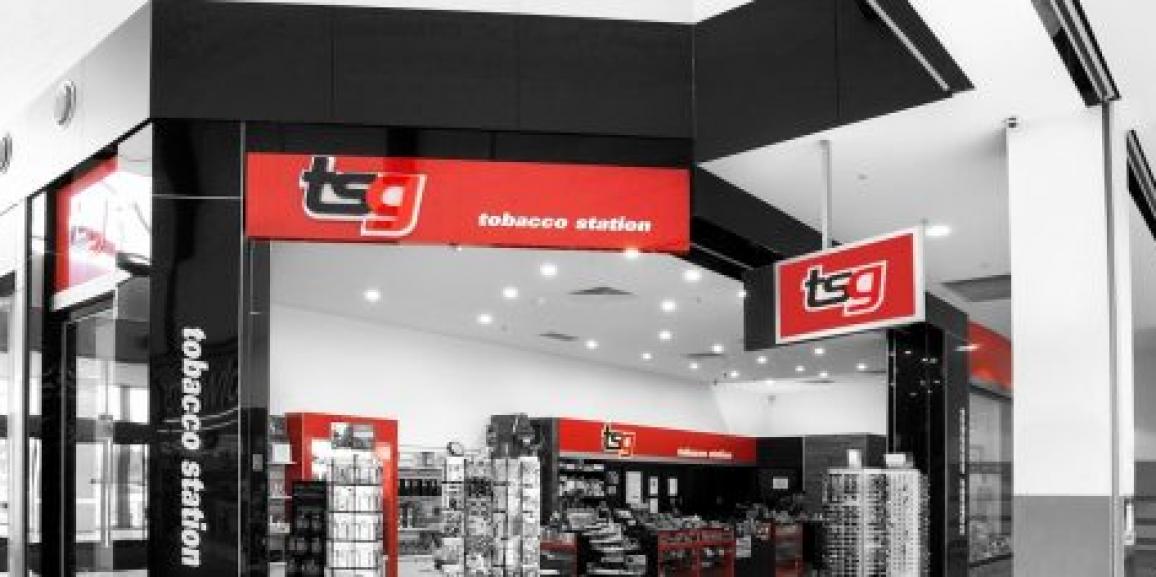 The TSG Insider
Your Weekly Update
Friday 23 December 2022
Contents
TGA Consultation
Holiday IT Support
POS Update Coming
BATA Price Rise
TSG2U Festive Break
Online Shop Festive Break
Tobacco Supplier News
TGA CONSULTATION – NICOTINE VAPING PRODUCTS

The TGA (Therapeutic Goods Administration) is seeking public comment on potential reforms to the regulation of nicotine vaping products (NVPs) in Australia. This will be open until COB 16th January 2023.
The potential reforms are aimed at preventing children and adolescents from accessing nicotine vapes, while supporting access to products for smoking cessation with a doctor's prescription.
There are 4 main areas where the TGA is seeking public comment:
Changes to border controls for nicotine vapes – to curb the unlawful supply into Australia
Pre-market TGA assessment of nicotine vapes against a product standard – to create a regulated source of quality nicotine vapes to encourage doctors to prescribe, pharmacies to supply and vaping consumers to purchase 'safer' products lawfully
Strengthening the product standard regarding minimum quality and safety standards for nicotine vapes – making them less attractive to children and adolescents, for example by not permitting certain flavours or labelling
Clarifying the status of nicotine vapes as 'therapeutic goods' – to ensure that any vaping product containing nicotine is captured by the regulatory framework
WE ENCOURAGE YOU TO GET INVOLVED
To make a submission:
Read the consultation paper about the proposed reforms to the regulation of nicotine vaping products.

Once you have read the paper use this link to complete and submit your response.
Remember your comments can be added up until the 16th of January 2023. This is your chance to have your say so TSG encourages all our retailers to be involved in this consultation process.
IT SUPPORT OVER THE FESTIVE SEASON
Please note that the Head Office last day of operation before the Festive season will be Friday 23 December 2022. Head Office will reopen on Monday 9 Jan 2023.
During the closure period (Saturday 24 December – Sunday 8 January inclusive) the IT Team will ONLY assist with emergency calls.
If you have an IT Emergency, please call 03 8873 7900 (Ext. 2) and leave a message with your Store Name, contact number and a brief description of your issue and we will call you back.
For resolution to common IT issues and other Knowledge Base articles please visit the IT Tips page.
POS VERSION UPDATE 1.6.37 – ROLLOUT COMPLETE
We are excited to announce that our latest POS software update 1.6.37 has now been deployed to all POS systems.
This includes several new features and enhancements to improve your user experience.
One of the key highlights of the update include the ability for the store to add a '2 FOR PROMO' deal on any of your products to drive sales and build customer loyalty. Follow the step-by-step guide here to create a new "2 For" promo on your POS
Now that the main POS has been updated to the 1.6.37 version by the IT Team, you will need to update the software on slave/secondary computers (if any)
For instructions to update your secondary POS to the latest software version please visit: https://tobaccosg.com/pos/
For other IT Knowledge Base articles please visit the IT Tips page.
PRICE RISE BATA – MONDAY 9 JANUARY 2023
Please note that BATA have a Price Rise on some products starting on MONDAY
9 January 2023.
Price lists can be found on the TSG website here. Please note that these prices are still in TBC status, BATA may decide to make changes before the 9th. Changes (if any) wll be communicated to the network once Head Office re-opens on Monday 9 January.
The new prices will be available to download to your POS after 3pm on Sunday 8 January 2023. DO NOT do an update stock and prices before this time.
If you are not sure how to update your prices, you will find instructions here.
If you do not update these new prices on your POS, you risk being non-compliant with your promotions.

TSG2U FESTIVE BREAK
Please note that the TSG2U online store will close from Sat 24 December to Friday 6 January. The online store will reopen on Saturday 7 January 2023.
TSG ONLINE SHOP FESTIVE BREAK
Thank you for your support of the TSG Online Shop in 2022.
The last orders for 2022 have now been dispatched. The Preferred Partner team will be back on deck from Wednesday 4 January when we willl dispatch any orders placed after Thursday 22 December will be dispatched on this day.

TOBACCO SUPPLIER NEWS
Outside Purchases

With the new Imperial trading terms all 3 major tobacco manufacturers now require outside purchase invoices if your scan vs. purchase variance is more than +/- 10%.
If no outside evidence is presented, you will be forfeiting share payment dollars.
With the new Imperial terms there are monthly and quarterly targets therefore evidence will be needed monthly. Please forward any outside purchase invoices to [email protected]
Cut-off date for outside purchases to be accepted will be COB Friday 6th January.
PML
Philip Morris is running 4 different twin pack offers commencing 2nd January. Please note scan vs purchase applies and if any twin pack claims are abnormally high these may be disputed by PML, and further evidence will be requested.
PML have also updated their price list on the accessories range with the only change being a decrease on SMK Blue Cut 60s papers. Effective 2nd January 2023. Information under price lists.
There are no planned increases for TMC/RYO for January.
Imperial
The Flexi Focus brands for Q1 2023 are:-

JPS Evolve 20s will now be available to Non-Hybrid stores from 16th January.
JPS Evolve RYO 25g will be available for all stores to purchase from 16th January.
There were several stores that Imperial missed the off-invoice discounts on Lambert and Butler 20s, 25s, and 40s. The period concerned was from 23/11/2022 to 09/12/2022.
For E-Link customers, the credit should have appeared earlier in the week on the portal. Please speak to either your Imperial rep or Saleslink call centre person if you have any further questions.
Imperial Brands have passed on their appreciation to all our stores and thank you for your support in 2022. Imperial will have some exciting opportunities for stores in 2023.
BAT
At the time of writing the BAT 9th January price lists on the website are still to be confirmed however we have been informed there should not be any changes. If there are unexpected changes BAT will update details on their site. For stores trialling the new VUSE product we now have the price list on our website as well.
There is a margin enhancement activity on Winfield Classic 25s commencing 21st December through to the 1st January 2023. A $1 Margin Enhancement will be paid on all Winfield Classic 25s volume during this period capped at 10 cartons per week and will be subject to scan vs purchase of +/- 10% across the incentive period.
The 3 Ps
Promotions – Under promotions for the big 3 on the website we have grouped each week based on the information received to date.
Week commencing 2nd January – PML new program running until 5th February. There are only changes to PML (6 changes) from the 2nd of January to current case deals. For BAT this is the last week (4 changes) of their promotional period that started on the 28th of November. All the price board/ticketing layouts and price per stick updated to reflect these changes and are also marked week commencing 2nd January.
Week commencing 9th January – PML have 2 changes – Chesterfield 25g & Choice 25g RYO. Imperial have 5 changes from the promotional page that was released week commencing the 19th December. BAT have numerous changes due to their price increase. All the price board/ticketing layouts and price per stick updated to reflect these changes and are also marked week commencing 9th January.
Tabsol & Stuart Alexander January promotions are on the website.
Stuart Alexander promotions are on assorted Ranch Filters. Product needs to be purchased through these wholesalers to be part of the offer:-
Stuart Alexander Ranch Rolling Machines (Slim/Supa Slim & Micro/Nano) – Unit cost $2.70 excl. GST via these wholesalers.
NSW – Steve (Corporate Cigars) & Safi (JE Marketing)
WA – Sanat (Minchin Australia)
QLD – Imran (Metro Wholesalers) & Marty (Sunstate Distributors)
SA/VIC – Morgan (Maravending) VIC – Yogi JD Suppliers
TAS – Lorne Geeves Agencies
REPORT ILLICIT SALES
If you are aware of illicit tobacco being sold you can report this at stopiliitcit.com or via email [email protected] or ATO tip off number 1800 060 062.
Online reporting to Border Force via this link.

LOOK AFTER YOURSELF
There are resources for you if you, your family or your staff need support.
Lifeline (13 11 14) and
Beyond Blue (1300 22 4636 or online chat).
TSG Franchise Management
F19/25-39 Cook Road
MITCHAM, VIC 3132
This transmission contains information that may be confidential and that may also be privileged. Unless you are the intended recipient of the message (or authorised to receive it for the intended recipient) you may not copy, forward, or otherwise use it, or disclose its contents to anyone else. If you have received this transmission in error, please notify us immediately and delete it from your system.