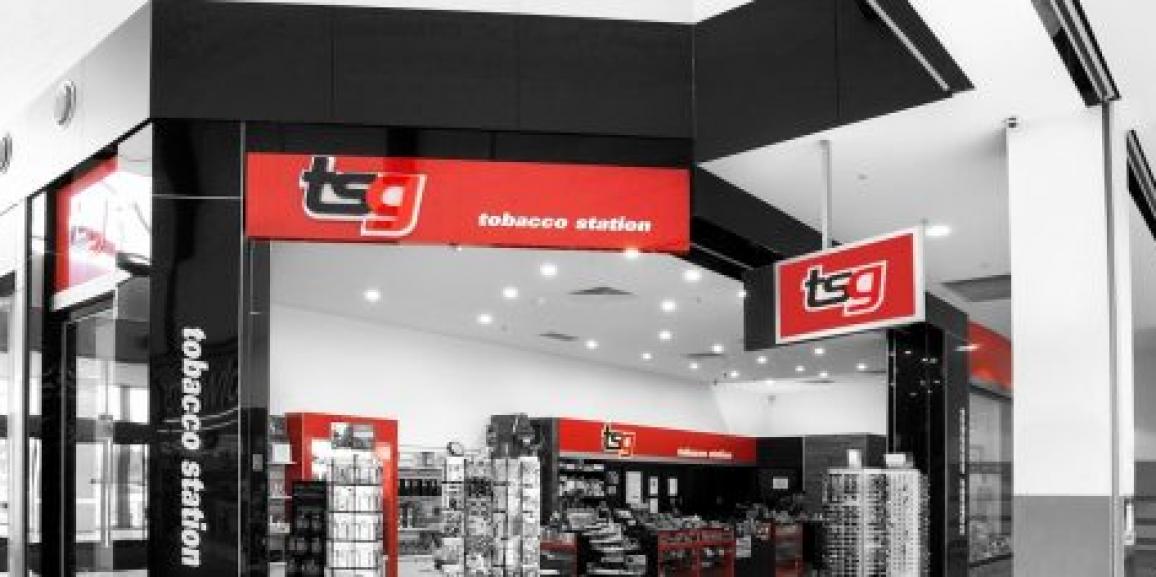 The TSG Insider
Your Weekly Update
Friday 13 January 2023
Contents
TGA Consultation
Remote Access Scam

Online Shop Back in Operation
IGET bars & pods in stock
Tobacco Supplier News
HAPPY NEW YEAR
Wishing you a Happy New Year from all the team.
We hope you found time to catch up with friends and family over the New Year, and if you stayed open, that you experienced strong trading.

TGA CONSULTATION – NICOTINE VAPING PRODUCTS
REMINDER TO MAKE YOUR SUBMISSION

The TGA (Therapeutic Goods Administration) is seeking public comment on potential reforms to the regulation of nicotine vaping products (NVPs) in Australia. This will be open until COB 16th January 2023.
The potential reforms are aimed at preventing children and adolescents from accessing nicotine vapes, while supporting access to products for smoking cessation with a doctor's prescription.
There are 4 main areas where the TGA is seeking public comment:
Changes to border controls for nicotine vapes – to curb the unlawful supply into Australia
Pre-market TGA assessment of nicotine vapes against a product standard – to create a regulated source of quality nicotine vapes to encourage doctors to prescribe, pharmacies to supply and vaping consumers to purchase 'safer' products lawfully
Strengthening the product standard regarding minimum quality and safety standards for nicotine vapes – making them less attractive to children and adolescents, for example by not permitting certain flavours or labelling
Clarifying the status of nicotine vapes as 'therapeutic goods' – to ensure that any vaping product containing nicotine is captured by the regulatory framework
WE ENCOURAGE YOU TO GET INVOLVED
To make a submission:
Read the consultation paper about the proposed reforms to the regulation of nicotine vaping products.

Once you have read the paper use this link to complete and submit your response.
Remember your comments can be added up until the 16th of January 2023. This is your chance to have your say so TSG encourages all our retailers to be involved in this consultation process.
NEW YEAR RESOLUTION: BE VILIGANT TO SCAMS
REMOTE ACCESS SCAMS:
Cybersecurity scams and fraud have become a growing concern in recent years, as more and more of our daily activities take place online. One recent example of this is the incident involving Optus, which serves as a reminder of the need to remain vigilant when it comes to protecting our personal and financial information.

According to recent statistics, Australians lost a record $2 billion to scams in 2021, with remote access scams alone costing $112 million. With that in mind, it's important to understand what remote access is and how these scams work, so you can take steps to protect yourself.

Here's a breakdown of the key points:
What is remote access?
Remote access software allows someone to access a device, such as your computer or mobile phone, from anywhere, at any time.
How do remote access scams work?
Scammers may contact you via phone, SMS, or a pop-up on your computer, impersonating an organisation such as your telecommunications provider, bank, or the police. They will try to pressure you into giving them remote access to your device – so they can access your information or bank accounts.
They may create a sense of urgency by telling you there is a problem with your account and that they need to investigate a fraud issue.
You might be asked to download special software to give them access to your device and personal information. If you do this, the scammer may be able to steal information from your device or transfer money out of your accounts.
Tips to keep you safe:
Be cautious of any unexpected phone calls, SMS, or pop-ups on your devices, especially if they say there is a problem with your bank account.
Never provide personal or banking information, or remote access to your devices, if you're contacted unexpectedly.
Never share SMS authorisation codes with anyone, even someone who says they're calling from your bank.
Don't act on a request if someone tells you to move your money to a 'safe' account.
If you're unsure if the contact is legitimate, call the organisation back on their official phone number.
By understanding the risks and taking steps to protect yourself, you can help reduce the likelihood of falling victim to a remote access scam.
Remember, if you ever feel unsure or uncomfortable about a contact, trust your gut and take the time to verify the legitimacy of the call before providing any information.
PREFERRED PARTNERS BACK ON BOARD
Preferred Partners are now back on board. Ready to supply you with the best products, services and deals for 2023!
Most of our preferred suppliers are back in operation! Except for Disrupted Industries who are still closed and will re-open for operation from beginning of February 2023.
Happy browsing & shopping!
POPULAR DEMAND – IGET BARS & PODS
| | |
| --- | --- |
| IGET bars and pods are now available on the TSG Online Shop with a burst of variety of flavours! | |
TOBACCO SUPPLIER NEWS
The 3 Ps
For promotions commencing Monday 16th January there are the following changes:
PML – Decrease on Choice 15g as per previous promotional sheet.

Imperial – Case deal loaded for JPS Evolve 20s across all store types. Case deal loaded for JPS Evolve 25g RYO – $2.55 per pouch NSW/ACT/VIC/SA and $4.55 per pouch QLD/NT/WA/TAS.

Richland – new page but no changes to existing case deals.

BAT – Lower case deals on Capstan 25g, Holiday Lasting 25g, Holiday 20 Crush (SA only), Holiday 20 (all except SA) and Winfield 25 Optimum (ACT/NSW/VIC). Current promotions extended on Holiday 20 Crush (all except SA) and Rothmans 15g RYO.
Price per stick spreadsheets updated along with QLD ticketing layout which has Rothmans 25g RYO added at the expense of Holiday 25 Crush.
REPORT ILLICIT SALES
If you are aware of illicit tobacco being sold you can report this at stopiliitcit.com or via email [email protected] or ATO tip off number 1800 060 062.
Online reporting to Border Force via this link.

LOOK AFTER YOURSELF
There are resources for you if you, your family or your staff need support.
Lifeline (13 11 14) and
Beyond Blue (1300 22 4636 or online chat).
TSG Franchise Management
F19/25-39 Cook Road
MITCHAM, VIC 3132
This transmission contains information that may be confidential and that may also be privileged. Unless you are the intended recipient of the message (or authorised to receive it for the intended recipient) you may not copy, forward, or otherwise use it, or disclose its contents to anyone else. If you have received this transmission in error, please notify us immediately and delete it from your system.