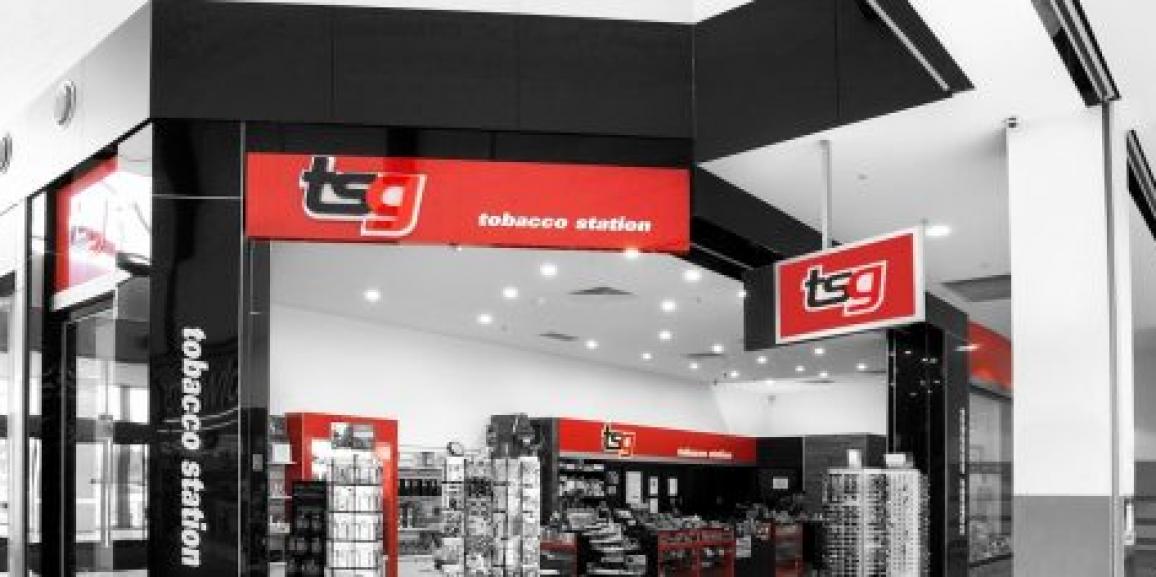 The TSG Insider
Your Weekly Update
Friday 20 January 2023
Contents
Happy Lunar Year
IT Support – Australia Day
POS update 1.6.38
Cigars on TSG Online Shop
Supplier Minimum Order Spend
Tobacco Supplier News
HAPPY LUNAR YEAR 🐇

From the TSG team, we wish all retailers a Happy Lunar Year, may 2023 be a great and prosperous year for you and all your friends and family.
Happy Trading!
DECEMBER 2022 REBATES UPDATE

Please be advised that TSG are finalising December 2022 rebates and are awaiting for more information from suppliers with the expected payment date early next week.
We thank you for your patience.
IT SUPPORT UPDATE FOR AUSTRALIA DAY PUBLIC HOLIDAY
Please note that that the Head Office will be closed on Thursday 26 January 2023 for the Australia Day Public Holiday.
The IT Team will ONLY assist with emergency calls during this period.
If you have an IT Emergency, please call 03 8873 7900 (Ext. 2) and leave a message with your Store Name, contact number and a brief description of your issue and we will call you back.
For resolution to common IT issues and other Knowledge Base articles please visit the IT Tips page.
POS VERSION UPDATE 1.6.38
We have started rolling out the new POS Update – Version 1.6.38 to all stores.
This update includes general bug fixes and performance enhancements.
Once the main POS is updated to the latest version by the IT Team, you will need to update the software on slave/secondary computers (if any).
To update your secondary POS to the latest software version please visit: https://tobaccosg.com/pos/
For other IT Knowledge Base articles please visit the IT Tips page: https://tobaccosg.com/it-tips/
SMOKING RANGE – TSG CIGARS
Great range of Cigars now available on the TSG online shop.
Do note that some cigars will be delivered in coloured tubing to avoid damage in transit but the cigars inside are plain packaging compliant. Please comply with your State Legislation at point of sale.
Free shipping with a minimum Cigar order of $1,000.
Minimum order $500.Orders between $500 to $1,000 will incur a $15 shipping charge, shipped directly by Australia Post EXPRESS.
Note, orders that are under $500 will be cancelled by supplier.
SUPPLIER MINIMUM ORDER VALUE
Minimum order quantities:
Please be advised that some suppliers have minimum order quantities when ordering.
Preferred partners team will endeavour to assist you to help you reach those minimums, but in some instances, orders will be cancelled by suppliers if not met.
If you have any questions, please contact the Preferred Partner team for further assistance about Minimum Order Quantities.
TOBACCO SUPPLIER NEWS
Q4 vs. Q3 Purchase Ranking Report
Once again, we have emailed stores the purchase ranking report for Q4. Due to the large number of stores on the TSG Hybrid offer we have again split the purchase ranking report in two. One for TSG Hybrid stores and one for Non-Hybrid stores.
For retailers that have not seen this information before, it is a ranking of all TSG stores according to total purchases received from manufacturers, not scan, which we put together each quarter. If you do not have terms with a particular supplier TSG does not receive any purchase information from that manufacturer. If you have N/A against your Q3 ranking this is because your store is new or moved between Hybrid and NON-Hybrid groupings during Q3.
Richland
Richland will be closed for business on Thursday 26 January 2023 and Friday 27 January 2023. This includes the Head Office and all state-based personnel.
No orders will be processed during this period. They will recommence trading Monday 30 January 2023.
The 2 Ps
Promotions – Imperial have reduced the case deal on Riverstone RYO 25G. BAT have extended the timelines on Holiday Lasting 25g and Rothmans 15g RYO. These are highlighted in blue.
Price per stick spreadsheets updated. Price board layouts have not changed.
REPORT ILLICIT SALES
If you are aware of illicit tobacco being sold you can report this at stopiliitcit.com or via email [email protected] or ATO tip off number 1800 060 062.
Online reporting to Border Force via this link.

LOOK AFTER YOURSELF
There are resources for you if you, your family or your staff need support.
Lifeline (13 11 14) and
Beyond Blue (1300 22 4636 or online chat).
TSG Franchise Management
F19/25-39 Cook Road
MITCHAM, VIC 3132
This transmission contains information that may be confidential and that may also be privileged. Unless you are the intended recipient of the message (or authorised to receive it for the intended recipient) you may not copy, forward, or otherwise use it, or disclose its contents to anyone else. If you have received this transmission in error, please notify us immediately and delete it from your system.