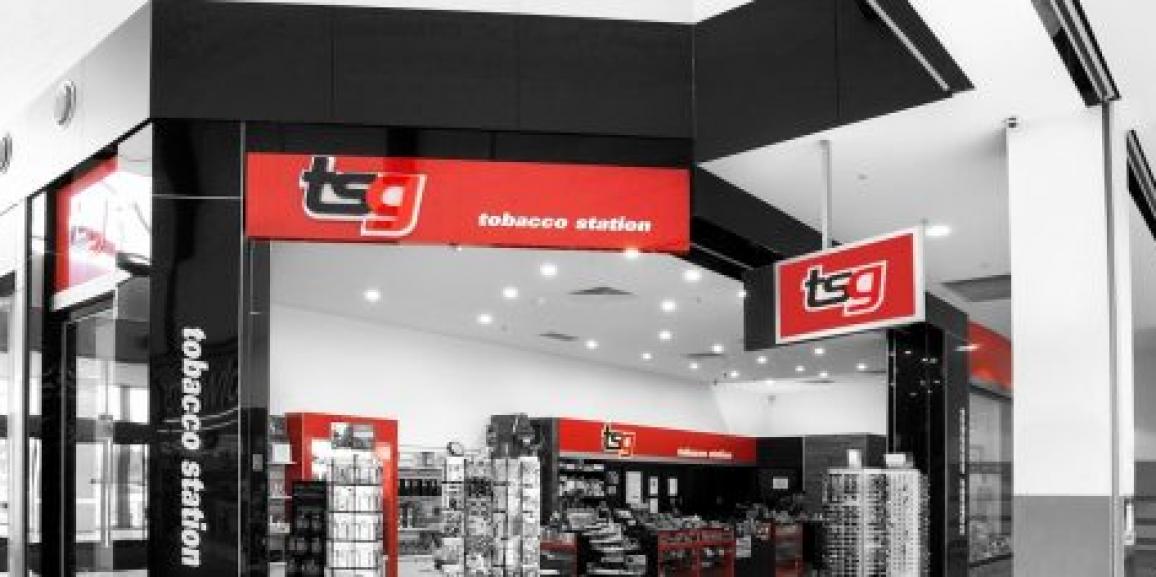 The TSG Insider
Your Weekly Update
Friday 27 January 2023
Contents
Vaping Laws
POS update 1.6.38 Completion
Disrupted Industries are back
Walk n Talk with Pacific Optics
Tobacco Supplier News
VAPING LAWS – STAY UPDATED
Ecigarette (also known as vaping) – Current State Laws as of Jan 2023
Under state and territory laws, it is illegal to possess, supply or sell nicotine containing e-cigarette also maybe known as vaping except:
in specific circumstances

and when they are being supplied or accessed through a prescription.
Click on e-cigarette laws in your state to find out more.
As retailers, you are responsible for ensuring you comply with your state laws.
Any more questions please feel free to call TSG's Preferred Vaping Partner – Easyvape on 1300 827 464 (1300 VAPING)
SUCCESSFUL DEPLOYMENT POS UPDATE 1.6.38
We have completed the rollout of the new POS Update – Version 1.6.38 to all stores.
This update includes general bug fixes and performance enhancements.
Now that your main POS has been updated to the latest version by the IT Team, you will need to update the software on slave / secondary computers (if any).
To update your secondary POS to the latest software version please visit: https://tobaccosg.com/pos/
For other IT Knowledge Base articles please visit the IT Tips page: https://tobaccosg.com/it-tips/
2023 A NEW YEAR OF TABOO PRODUCTS! – SHOP DISRUPTED INDUSTRIES 🙊
Kick your year off with a BANG – shop the Disrupted taboo product range!
ELECTRIFYING RANGE – PACIFIC OPTICS
Check out now! Pacific Optics electrifying range of 200+ products added across categories such as Audio, Phone Accessories (Walk n Talk), Reading Glasses, and Wet Weather.
Power up 2023 with Walk n Talk and Duracell range available on the Online Shop, order now and don't miss out!
TOBACCO SUPPLIER NEWS
PML Margin Enhancement Payments for December
Please note the PML payments for the margin enhancements in December had the incorrect carton calculations on some brands.
The impact is as follows:-
Longbeach 40's, Longbeach 45g RYO, Peter Jackson 30's – all outlets
Chesterfield 20's, Marlboro 20's & 25's – 15 outlets
PML are in the process of organising the back payment.
Imperial
Beginning today (order day), Imperial will commence tracking purchases to manage supply and ensure every IBA customer receives an order for the stock they require.
Imperial are still facing some supply chain pressures. They will allow stores to purchase a weekly amount based on a 9-week weekly purchase average from 3rd October to 4th December. They have then applied an additional 15% on top of the average weekly order amount.
If you do not buy your weekly allocation no rollover will apply for stock not purchased during the week.
Stores will not be able to move volume from one outlet to another if they own multiple sites.
Stores will not be able to adjust the allocations between TMC and RYO as the averages are based on a strong organic period of sales.
New stores who begin trading in February will have an allocation of 100 cartons and 200 pouches per week to allow for pipe-fill.
Imperial Field Teams and Saleslink Teams will be communicating these details to you and those who order via E-Link will have visibility to their weekly targets.
Effective price list date is TBC at this stage and will be communicated once confirmed.
Richland
Colts 20's Cigar Range are back in stock and available to order.
BAT
Rothmans Menthol 25g stock is experiencing supply issues nationally. The product is currently unavailable to order. BAT have not provided a replenishment date at this time.
The 3 Ps
Imperial, BAT & Richland – There are no changes to current promotions.
Stuart Alexander February promotions on Old Holborn 25g, Ranch 5 pack papers and Ranch Rolling Machines.
Product needs to be purchased through these wholesalers to be part of the offer:-
NSW – Steve (Corporate Cigars) & Safi (JE Marketing)
WA – Sanat (Minchin Australia)
QLD – Imran (Metro Wholesalers) & Marty (Sunstate Distributors)
SA/VIC – Morgan (Maravending)
VIC – Yogi JD Suppliers
TAS – Lorne Geeves Agencies
There are some changes to price board priorities and price per stick from last week – these reflect the new availability of JPS Evolve RYO 25G
REPORT ILLICIT SALES
If you are aware of illicit tobacco being sold you can report this at stopiliitcit.com or via email [email protected] or ATO tip off number 1800 060 062.
Online reporting to Border Force via this link.

LOOK AFTER YOURSELF
There are resources for you if you, your family or your staff need support.
Lifeline (13 11 14) and
Beyond Blue (1300 22 4636 or online chat).
TSG Franchise Management
F19/25-39 Cook Road
MITCHAM, VIC 3132
This transmission contains information that may be confidential and that may also be privileged. Unless you are the intended recipient of the message (or authorised to receive it for the intended recipient) you may not copy, forward, or otherwise use it, or disclose its contents to anyone else. If you have received this transmission in error, please notify us immediately and delete it from your system.