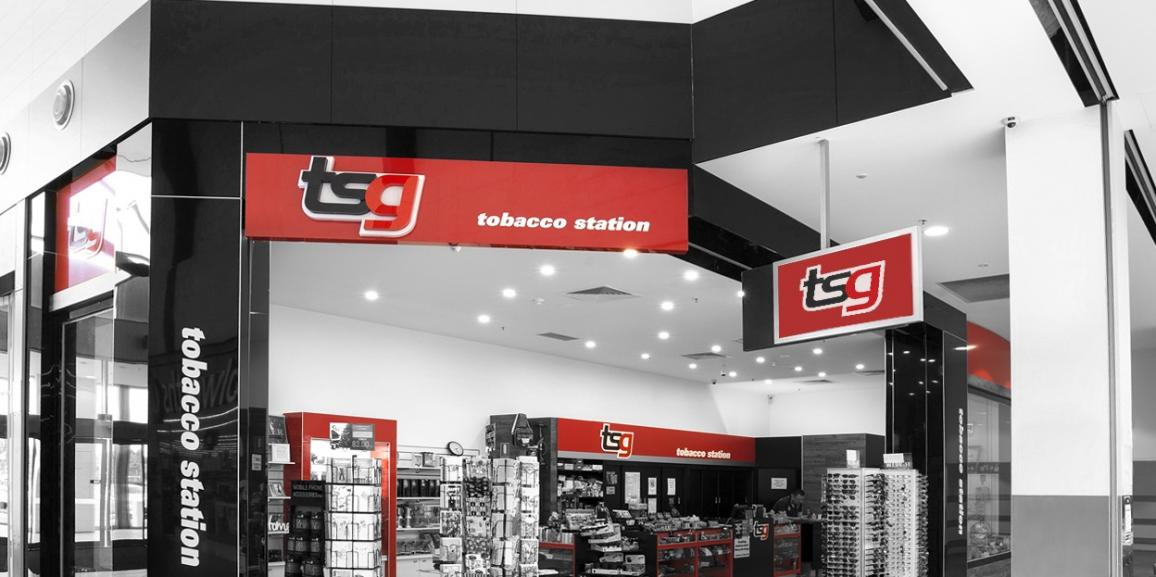 The TSG Insider
Your Weekly Bulletin
Friday 21 February 2020
Welcome to the 2nd TSG Insider weekly bulletin!
Each week on Friday afternoon, we'll be sending this roundup of key information including Promos!
Contents this week
Promos
Products
Prices Lists
March Price Rise
Rebates payment
Innovation
TSG Growth Project
Illicit tobacco
Preferred Partners
-Halloween Special
-Leap Year Special
-Dispatch deadlines
PROMOS – CHECK THE WEBSITE
The weekly bulletin will highlight key information about promos but you can access up to the minute promos information including Price Boards at anytime during the week via the Promos page on our website.
We are phasing out the Promos alerts into your inbox, so bookmark the Promos Page for your source of up to date Promos information, and be sure to read the weekly bulletin email for your Summary Update.
PROMOS SUMMARY UPDATE
All documents relating to the summary below can be found on the Promos Page on our website.
PML
The remaining digital tasking dates for Q1 are:
• Task 4 – 02/03/20 – 08/03/20
• Task 5 – 16/03/20 – 22/03/20
PML RYO share tiering has also been altered for Q1 due to the withdrawal of product in December.
1. >10%
2. 5% to <10%
3. >0% and less than 5%
4. 0%
Imperial Brands
No promotional changes.
March price list on the website under price lists.
Richland
Will be launching 2 new Reef products into the market from Monday 2nd March.
1. Reef 20 Blue Break – much anticipated launch of a Reef 20 capsule offer
2. Reef 30 Gold – an extension to the already successful Red & Blue format
More information can be found under the Products tab on the TSG website.
Updated Richland price list from the 2nd March, including the 2 new lines, can be found on the TSG website under price lists.
Scandinavian Tobacco
Price lists are also on the TSG website under price lists.
BATA Promotions
No changes to next weeks promotions. Updated page on the website.
Tabsol
March Price lists on the TSG website under price lists. For those stores that sell Tabsol product there are also March deals under promotions.
Excel Versions
Also note excel versions of promotions will now be included under the promotions tab along with pdf versions.
Login Details
If you need to reset your password to gain access to the promotions, price lists and products pages, you can do so at the login page. If you have further difficulty, you can call the TSG IT team on 03 8873 7900.
MARCH PRICE RISE
TSG will have the prices available to download to your systems from 2pm on Sunday the 1st of March 2020.
It is your choice as to when you do your price rise, but make sure that you are ready to complete the price rise before you start as there will be no going back.
PROMOTIONS & PRICE LISTS are now available on the TSG website.
REBATES PAYMENT
All supplier payments for Rebates relating to January 2020 have now been received and reconciled. We have processed your your payment today.
INNOVATION THE KEY TO SURVIVAL
With the sad news this week that Holden will cease to exist in Australia, many commentators pointed out that the failure of the manufacturer to innovate played a part in their demise. We are reminded how important innovation is for even the biggest brands to stand the test of time in a changing market.
TSG GROWTH PROJECT
Are you ready to implement real changes at your store level to improve your gross profit? Then we want to hear from you.
Complete the registration survey now!
We're looking for stores that want to work with the TSG HQ and our external consultants from Bergent to make changes in their stores as the first implementation stage of our Growth Project. You will need to be ready to invest your own time and funds to make real changes at your store, potentially including your current store shopfit and your product offering. Benefits to you include the potential to reap the rewards, training, insights into what your customers really think, and working closely with Head Office to drive the future direction of TSG.
ILLICIT TOBACCO – HOW TO REPORT IT?
If you become aware of a trader selling illicit tobacco, you should report it to your local council. You can also report it to the ATO:
Illicit hotline – 1800 630 003
Further information on the ATO website, including a tip off form.
PREFERRED PARTNERS
ORDER NOW FOR HALLOWEEN!
DEADLY DEADLINE TO ORDER: WEDNESDAY 26 FEBRUARY
The most realistic wounds and tattoos in the world!
70 day Sale/Return Policy applies.
$1350+gst, potential PROFIT of $1485!
50% deposit required to secure your order.
Pre-orders must be placed by 5pm Wednesday 26th February. Final payment and stock to your store in September.
LEAP YEAR SPECIAL – UNBEATABLE PRICES
Aramax/Liqua buy one get one FREE
Liqua 70ml for as little as $5!
While stocks last – Offer expires 29th February!
ONLINE STORE DISPATCH DEADLINES
When you're ordering from the online store, please take note of the following delivery & dispatch times.
Approved order by 5pm Tuesday = Thursday dispatch
Approved order by 5pm Friday = Tuesday dispatch
All orders are delivered with care by our logistics partner – Direct Freight. Delivery times are based on a stores proximity to major airports, and will vary pending your stores location.
TSG Franchise Management
F19/25-39 Cook Road
MITCHAM, VIC 3132
This transmission contains information that may be confidential and that may also be privileged. Unless you are the intended recipient of the message (or authorised to receive it for the intended recipient) you may not copy, forward, or otherwise use it, or disclose its contents to anyone else. If you have received this transmission in error, please notify us immediately and delete it from your system.