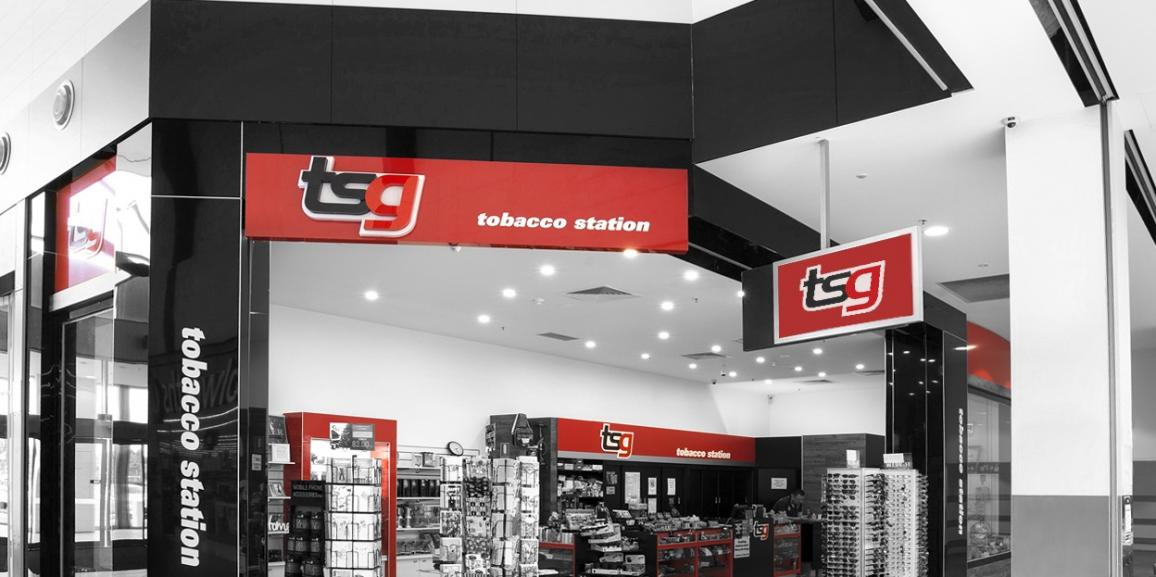 The TSG Insider
A Special Update
Monday 23 March 2020
| | |
| --- | --- |
| A special update TSG Insider | |
Contents
Management Update
COVID-19 FAQs
Promotions
Preferred Partners
Precautions to take now
MANAGEMENT UPDATE
Tobacconists are not affected by rules announced by the Premiers and Chief Ministers. The Premiers and Chief Ministers agreed to implement, through state and territory laws, new Stage 1 restrictions on social gatherings, to be reviewed on a monthly basis.
Australians should expect these measures to be in place for at least 6 months.
The following facilities will be restricted from opening from midday local time 23 March 2020:
Pubs, registered and licenced clubs (excluding bottle shops attached to these venues), hotels (excluding accommodation)

Gyms and indoor sporting venues Cinemas, entertainment venues, casinos, and night clubs

Restaurants and cafes will be restricted to takeaway and/or home delivery

Religious gatherings, places of worship or funerals (in enclosed spaces and other than very small groups and where the 1 person per 4 square metre rule applies).
An important announcement was:
All non-essential indoor gatherings of less than 100 people must have no more than one person per 4sqm.

All Australians should expect their local businesses to be following this rule.

Where possible, keep 1.5 metres between yourself and others.
Whilst this information is valid for now further restrictions might be imposed. To delay further restrictions it is key critical that you as well as any other retail business that continues to trade comply with the imposed rules of social distancing and consider this simple formula of how many people should be in your premises at any time:
freestanding floor space divided by 4 = number of acceptable people having at least 1.5 meters distance from each other.
For example if your freestanding floorspace is 40m2 you should allow a maximum of 10 people in your premises incl. staff.
As confirmed last night we are working to digest information on your behalf and to give you a one point access to the relevant websites for each state and territory as they are made available. I strongly recommend that you refer regularly to these links as contents might change without us notifying you.
Also I can reassure you that our entire team is here to help you and we will continue to communicate with you regularly using this format.
Simon Ritte
General Manager
COVID-19 FAQS
With the developing COVID-19 we are fielding a lot of queries from our franchisees. We have created a news item on website to answer some frequently asked questions and direct you to reliable sources of information. As the situation develops, we will keep this page updated.
PROMOTIONS
PML
Late change to Harmony by Choice 20's. Case rate increases by $2.00 per carton starting Tuesday 24th March for Vic, Qld and NT. Please see website for details.
PREFERRED PARTNERS
We are pleased to report that we still have good supply in the online store. As per previous update we are currently working to re-add products to the TSG online shop once pricing has been adjusted for the low AUD. Email [email protected] if a product you need is offline and we will work to fast track that price adjustment for you.
The following precautions have been shared by TSG Franchisees.
Download printable fact sheet – updated 23 March.

Take these precautions NOW:
adhere to the 1 person per 4sqm rule in your store. This means if knowing your floorspace. Eg if your floorplan is 40sqm (10m x 4m for example), you can only have 10 people in your store including staff
maintain 1.5m people
measure 1.5m from your POS counter and create a radius that you, your staff and customers cannot breach, this may involve a change to the way you handover products, money and enable EFTPOS transactions so that you and the customer are always within distance from each other clean and disinfect surfaces after each transaction
disinfect and clean the EFTPOS terminal, POS screen and keyboard and mouse
if you are sick, avoiding contact with others and staying more than 1.5 metres away from people
do not allow staff members who are sick to attend the workplace – instruct them to contact a health professional
clean and sanitise frequently used objects such as phones, door handles, drawers, counters, cigarette unit doors, mobiles, keys and wallets
measure 1.5m from your POS counter and create a radius that you, your staff and customers cannot breach, this may involve a change to the way you handover products, money and enable EFTPOS transactions
provide staff with masks, gloves, sanitisers, disinfectants and soaps and encourage them to use them
require staff coming to your shop to clean and sanitise their hands prior to starting work
ask staff members to report if anyone they have had contact with is diagnosed with Coronavirus
make sure everyone's contact numbers and emergency contact details are up to date
consider extra precautions for staff who might be more vulnerable, eg if someone is pregnant, aged 70 or over, or has a pre-existing health condition
if possible, consider rostering staff into two or more groups that do not cross paths, so that if anyone on staff should be infected, you have a group of staff who have not had exposure to the person, thus meaning you still have staff that can continue to work
be respectful of staff who may not wish to work at this time
do not discriminate against customers from origins or backgrounds that you think may provide a greater risk to you and your staff
KEEP IN TOUCH
Share any best practice steps you are taking with us [email protected]
If you have any questions or concerns, please contact us on [email protected]
As more information becomes available we will keep in touch.
TSG Franchise Management
F19/25-39 Cook Road
MITCHAM, VIC 3132
This transmission contains information that may be confidential and that may also be privileged. Unless you are the intended recipient of the message (or authorised to receive it for the intended recipient) you may not copy, forward, or otherwise use it, or disclose its contents to anyone else. If you have received this transmission in error, please notify us immediately and delete it from your system.