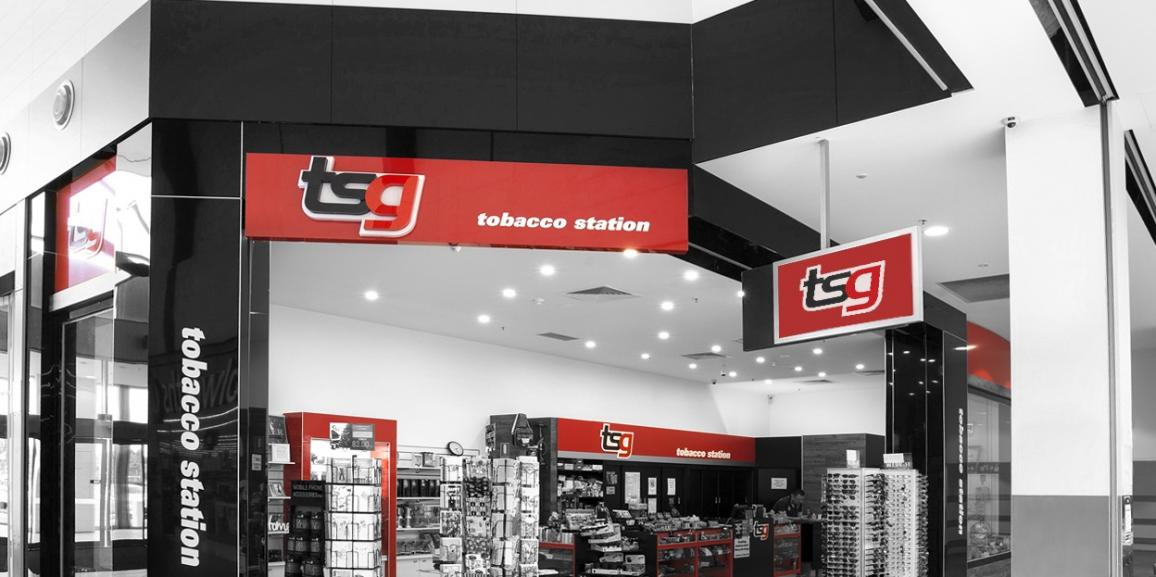 The TSG Insider
Your Weekly Bulletin
Friday 27 March 2020
| | |
| --- | --- |
| Welcome to the TSG Insider | |
Contents
Promotions
PML Price Rise
COVID-19 Information
PROMOTIONS
PML
Price rise commences 30th March. No changes to the pricing that is currently on the TSG website.
Note there is no increase to the WLP of Longbeach 30's Moments and the RYO range.
Promotions commencing Monday 30th March can be found under the promotions tab.
As quarter 1 comes to a close retailers need to forward copies of any outside purchases for January – March to TSG HO for scan versus purchases variance purposes.
Closing date for acceptance is Wednesday 15th April.
There will also be additional information provided in the coming days regarding PML trading terms however the below has been confirmed / agreed with PML:
Minimum criteria – PML will suspend this measurement for Q2 for any store currently compliant to the minimum standard (i.e. customer count or turnover)

Store closure – if a store closes during Q2 due to the current epidemic PML will honour their grade achieved in Q1 for forward payment in Q3 or from when they reopen should that be later than Q3. The only expectation/requirement is that franchisees continue to complete the digital tasking to the standard of their current grade.

Share Tiers – the share targets will remain as they are. Should a store close we will measure their share for the time they were operating during the quarter and pay the tier accordingly. For RYO we will continue with the revised share targets from Q1.
Imperial
Promotions commencing Monday 30th March can be found under the promotions tab.
Summary of Changes:
Reduced rebate on Horizon 93mm 20's, Horizon 30's & 50's, JPS 40, Parker & Simpson 20, Horizon 25gram & 50gram, Riverstone 15gram (excl QLD/NT) and Riverstone 25gram.

Increased rebate on JPS 93mm and Champion 25gram.

JPS 30s removed from rebate.
Due to the increased rebates on JPS 93mm Long 20's, Imperial will arrange a back payment for the difference in rebates for purchases this week of JPS 93mm Long 20's versus next week as a credit against your account. Imperial wish to thank you for your ongoing support.
Richland
Promotions commencing Monday 30th March can be found under the promotions tab.
BAT
New trading terms commence Wednesday 1st April. AS BAT TMR's are working from home they will contact the individual outlets that had trading terms in place prior to 1st October. New application forms will need to be completed with your BAT TMR within 3 months.
For any new outlets post 1st October your TSG Franchise Manager will discuss with you the application process that needs to be completed.
Promotions commencing Monday 30th March can be found under the promotions tab. BAT has made the decision to increase promotional capping's for April.
From Monday 30th March all recognised retailers will receive an additional 50% capping on all promoted lines, over and above their current maximum capping. In addition to this, all off-invoice aspects of promotions will be loaded for the full month of April 2020, meaning you can access your full month's (plus an additional 50%) capping at any stage during the month. If at any stage during the month of April if BATA is required to make changes to the promotional calendar to remain competitive, the additional rebate applied will be deferred only.
myBAT comms will also be updated to reflect these changes on the 'my promotional capping' page as of Monday 30th March. Updated promotional caps for each for each sub-trademark for the entire month will be displayed on myBAT.
Holiday 22's will commence converting to a 4 pack (88 stick carton). Blue should be rolling out next week. Other variants April – June. Only barcode change is the carton.
Stuart Alexander
April promotions can be found under the promotions tab.
Price board and price per stick updates can be found under the promotions tab.
PML PRICE RISE 30TH MARCH
PML are increasing their prices from the 30th March. To facilitate this, TSG will be updating these prices between 12 noon and 2PM on Sunday the 29th . Therefore, do not attempt to do an update stock and prices on your POS system until after 2pm. Instructions on how to update your prices can be found on the procedures area on the website.
PREFERRED PARTNERS
RICK'S WEEKLY SPECIALS
available 1 week ONLY while stocks last
RAW King Size with Tips (24pk)
Only $30+gst
STAY AHEAD of the cRiMeWaVe! (crime-wave.. get it? lol)
We have started to see, and anticipate a large increase in crime related activity throughout the country, and that means that tobacconists, and TSG STORES are a HOT TARGET!
Your stores security is CRITICAL at any time, but never more important than right now!
TRENDS – The claims experience has deteriorated rather rapidly in the past 12 months and TSG's preferred partner Knights Guard are working hard to retain the benefits for tobacconists under the scheme and keeping the current insurers Zurich on side. Do not rely on the fact that you might have business insurance today, as recent massive losses from TSG's and in the industry, with more to come, could mean that insurance underwriters wind up offering tobacconist insurance all together!
RISK MANAGEMENT – For this scheme to remain in place Franchisees have to snap out of complacency, and take significant measures to protect their stock and assets. NSW Crime statistics alone show a 17% increase in theft from retail stores in the past 2 years. Tobacco is a prized target so they must not simply rely on insurance to take care of your problems. Insurers will simply withdraw from the sector, leaving tobacconists UNINSURED! We've seen CGU withdraw completely 3 years ago, and underwriters talk when it comes to industry trends.
ACTION FOR FRANCHISEES
Ensure you have as appropriate strong physical protections (Locks, Bars, Bollards, actual safes (not just a Bunnings locker) for after hours stock storage) and other measures (Operational CCTV, quality back to base monitored alarms).

Test your alarm systems and CCTV to ensure all is 100% operational.

Test your SmokeShield system for 3-4 seconds to ensure all is in working order. Ensure this has been serviced in the last 12 months as per the compulsory maintenance schedule.

Test that your back to base monitoring is working in a good time frame – SmokeShield monitoring makes contact within 60 seconds of an alarm – how does your monitoring stack up?

Where possible, reduce or eliminate any entry delays on your alarms – this be done by adding a remote for arming/disarming – any reduction in time between break in and alarm in critical.

Be very alert of suspicious people lurking around your store – ensure that any stock of cartons is out of view to customers – close your store room doors, pull curtains, close storage drawers.

Thieves are returning to premises within a short period after breaking in. Franchisees must take steps to increase protections after a break in. This is critical as franchisees with multiple claims will likely no longer access cover from the tobacconist insurance scheme.

Theft of tobacco by deception is on the rise – Whilst this is not an area where insurance covers, franchisees must not transact large volumes of tobacco unless they have cleared funds. There has been a recent incident where a franchisee lost $30,000.

REPORT all break ins to your franchise managers! We need to be able to understand trends.
Lastly, you're not alone in this, and our security preferred partner SmokeShield have offered a HUGE 10% discount on all new or existing quotes provided in the last 6 months! Contact Ken directly on 0417 092 425 for more information.
franchising excellence

TSG Franchise Management
F19/25-39 Cook Road
MITCHAM, VIC 3132
This transmission contains information that may be confidential and that may also be privileged. Unless you are the intended recipient of the message (or authorised to receive it for the intended recipient) you may not copy, forward, or otherwise use it, or disclose its contents to anyone else. If you have received this transmission in error, please notify us immediately and delete it from your system.