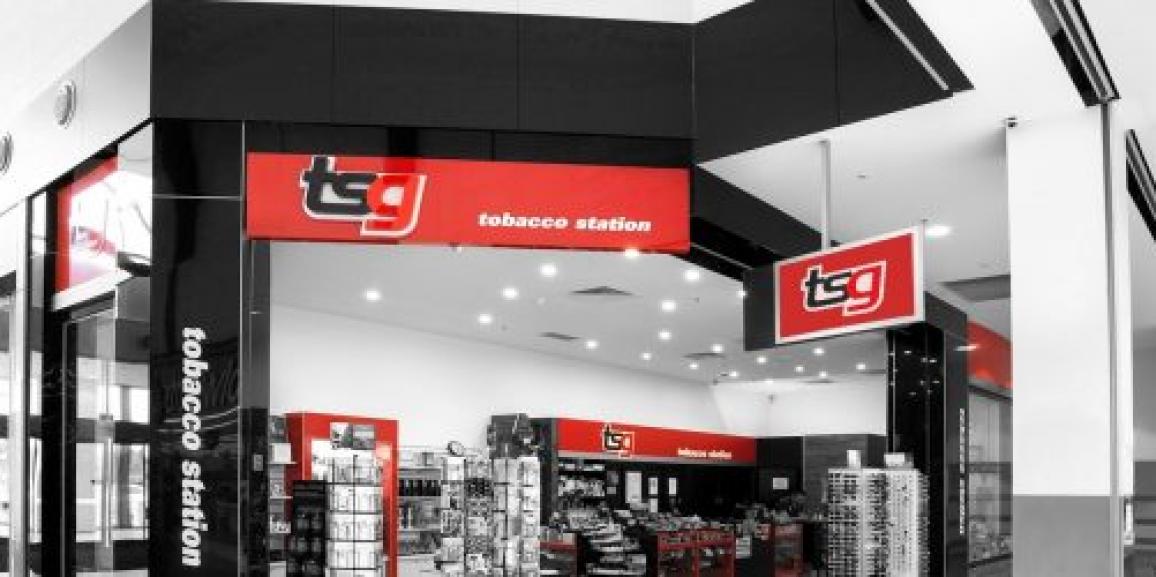 The TSG Insider

Your weekly update

Thursday 9 April 2020

Contents

Management Update

Promotions

Preferred Partners

Hand Sanitiser
COVID-19 Information

Commercial Leasing Code

MANAGEMENT UPDATE

Another week gone in times of COVID-19. Signs of "flattening the curve" have caused some sense of relaxation amongst many, whilst getting used to finding a routine in this new environment. Who would have thought a few months ago that TSG would be selling hand sanitiser to its franchisees? We are however truly excited to offer you a quality product at a very competitive price.

Our motivation is firstly to give you access to a product that currently might not be as accessible as it should be and secondly to provide your customers a safe environment. A nice side effect is that you can also sell it to your customers to give them another reason to visit your store whilst making a healthy margin. It is safe to say that it will probably take quite some time to get a vaccine against COVID-19 and until then, keeping the hygiene rules up will become a standard practice.

We have included in our FAQ the latest on commercial leases and this week's announcements by the Prime Minister. Whilst we are waiting for state legislation to implement the new mandatory code of conduct, TSG welcomes the initiative as it will give much needed relief to retailers / restaurants / pubs who are severely affected by COVID-19.

From next week onwards TSG is using a new CRM that gives our business managers a better tool to continue giving you the best service possible. Our new CRM will replace Connectwise which we will discontinue. Whilst some might think "how is this relevant to me?" TSG would like to keep you in the loop and also demonstrate that we constantly invest into our business and our processes to adapt with the fast pace of changes not only in technology but our industry.

From all the TSG staff we wish you a safe and happy Easter!

Simon Ritte

General Manager


Image of the TSG Head Office team having a virtual morning tea using Zoom to celebrate Jennifer and Michelle's birthdays

PROMOTIONS

Imperial

Linfox Deliveries:

Effective Tuesday 7th April

, Linfox will be moving to Proof Of Delivery obtaining FIRST & LAST names.

Drivers will be requesting to sight ID to verify the first and last name of the person accepting delivery. If the customer is not willing to provide an ID to be inspected by the driver, the driver is to abort the order and contact ITA.

BATA

Updated promotional activity commencing Monday 13th April, can be found on the TSG website.

As BATA have previously communicated, the health and safety of staff, business partners and retailers are of the highest priority.

BATA's logistics partner DHL, have communicated the following COVID-19 working arrangements.

As of Tuesday 14th April 2020 BATA will be:

bringing forward the order cut-off times by four (4) hours, to 7am for Regional stores; and
bringing forward the order cut-off times by one (1) hour, to 10am for Metro stores

You can place orders the night before (let's face it 7am is to early) and they will be saved.

Effective Tuesday 14th April 2020, the National Sales Centre will also be changing its operating hours and will be available to receive calls from 6am Sydney time to support the change in your ordering times.

TABSOL

Updated promotions, 6th April – 17th April, can be found on the TSG website.

PREFERRED PARTNERS

RICK'S WEEKLY SPECIAL

available 1 week ONLY while stocks last

ZIG ZAG YELLOW 10PK (20pk)

– only $45+gst

HAND SANITISER FOR YOUR STORE

TSG's first priority is to help take care of store staff and customers by ensuring all stores have exceptional hygiene practices. With this in mind, we've done the work so that you don't have to, and secured a shipment of ATF High Strength Hand Sanitiser (75% Alcohol – confirmed to kill the COVID-19 virus).

ATF High Strength Hand Sanitiser is available in boxes of 30 at $14+GST ea. This product is currently selling fast, so purchase now to lock in your order from our first shipment.




This is also an excellent opportunity for you to generate additional cashflow and increase foot traffic by selling this hot item at the competitive RRP $19.99 with a 30% profit margin! Simply update stock and prices on your POS and you're ready to scan!

TSG will also provide with each order, a poster that can be put up in your shop window to help attract customers into your store! Selling this HOT ITEM creates a great opportunity for any customer, not just cigarette smoker, to enter your store and browse the many wonderful items you might have for sale!

To gauge our future stock ordering to ensure continued supply of this stock to you, please complete our survey.

COVID-19 INFORMATION

For current news, we're sending TSG Insider to your inbox. Can't find it?

You can always access our most recent correspondence on our website here.

COMMERCIAL LEASING CODE

This week the Government released a mandatory code of conduct for commercial tenancies to support small and medium sized enterprises affected by the coronavirus. The code applies to tenants that are:

· A small-medium sized business with an annual turnover of up to $50 million

· Eligible for the JobKeeper payment

Refer to this summary on the Government website which provides more detail.

You can review the full code of conduct here.

franchising excellence

TSG Franchise Management

F19/25-39 Cook Road

MITCHAM, VIC 3132

This transmission contains information that may be confidential and that may also be privileged. Unless you are the intended recipient of the message (or authorised to receive it for the intended recipient) you may not copy, forward, or otherwise use it, or disclose its contents to anyone else. If you have received this transmission in error, please notify us immediately and delete it from your system.