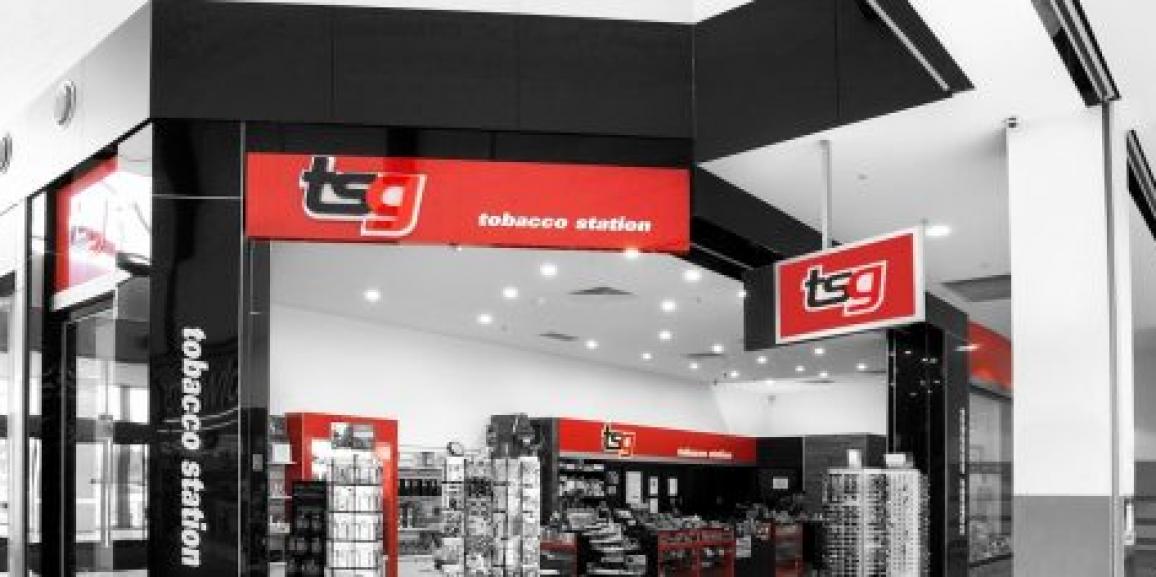 The TSG Insider
Your Weekly Update
Friday 24 April 2020
Contents
Promotions
Rebates Paid
Rick's Special
Hand Sanitiser

POS Customer Advertising
IT Support
POS Update
COVID Info links
PROMOTIONS
PML
We have a PML volume/scan recognition program for the month of May. Stores can receive up to $4,000 of TSG Online Shop Vouchers.
This will be based on your February TMC results which will be emailed to individual stores early next week.
Full details of the program can be found on the TSG website under promotions.
PML will be extending the current Bond Street 40's activity in A & B grades stores through to the 3rd of May.
There is no change to the case deal or payment parameters, this is simply a date extension.
The digital tasking that was to commence on 27th of April has been pushed back to commence on the 29th of April and will run for one week.
PML will be launching Longbeach + Fresh Burst 30's in May. This product is not replacing the existing Longbeach 30's.
Allocations will apply and stock is planned to be available for ordering from the 4th of May.
CTN Configuration: 6 x 30. WLP (GST Incl.) Carton $243.54 Packet $40.59.
Additional information can be found under Products on the TSG website.
Imperial
New promotions for next week can be found on the TSG website under Promotions.
BATA
A couple of promotional changes for next week. Please check the TSG website under Promotions.
The Trading Terms summary has now been converted to Chinese and can be found under Procedures.
Stuart Alexander
May promotions can be found on the TSG website under promotions.
To be part of this promotional program outlets will need to purchase the stock from the following wholesalers:-
NSW – Steve (Corporate Cigars) & Safi (JE Marketing)
WA – Sanat (Minchin Australia)
QLD- Imran (Metro Wholesalers) & Marty (Sunstate Distributors)
SA/VIC/TAS – Morgan (Maravending)
Finally updated price per stick and price board layouts can be found under Promotions.
REBATES PAID
Rebates for March & part of April* 2020 have been paid today: 24th April 2020.
Paperwork regarding your rebate payments is processing and will start hitting inboxes today. All paperwork emails should be received no later than Monday.
*TSG is delighted to work with PML in helping increase your cashflow with early payment of part of your April promotions. Please note that Apr 2020 rebates only consist of PML's first half of April promotions (deferred purchases), periods are specified on paperwork. Remaining promotions will be paid in May 2020 in line with the normal schedule, along with the other parts of April 2020 Rebates. Please be advised that cappings still apply for this promotional period on the relevant brands.

RICK'S WEEKLY SPECIAL
available 1 week ONLY while stocks last
ARAMAX ELIQUID – BUY ONE GET ONE FREE!
LIQUA ELIQUID – BUY ONE GET ONE FREE!
HAND SANITISER FOR YOUR STORE
ATF High Strength Hand Sanitiser (75% Alcohol – confirmed to kill the COVID-19 virus) is available in boxes of 30 at $14+GST ea. This product is currently selling fast, so purchase now to guarantee your allocation from our first shipment. Shipping will commence next week pending delivery.

This is also an excellent opportunity for you to generate additional cashflow and increase foot traffic by selling this hot item at the competitive RRP $19.99 with a 30% profit margin! Simply update stock and prices on your POS and you're ready to scan!

CUSTOMER ADVERTISING ON YOUR POS SCREEN
TSG is releasing an update to our customer facing POS screen, which allows for the advertising of non-tobacco related items to TSG customers!
Our first customer facing advertisement focusing on the high strength Hand Sanitiser will launch on all TSG POS systems next week!
Place your order now for ATF Hand Sanitiser (75% alcohol) via the TSG Online Shop, as your customers will be asking you for it soon!
TSG will help drive more profit $'s straight into your pockets through the power of advertising non-tobacco items.
The rear screen with be split into two vertical screens – the left displaying TSG ads on a timed rotation, the right showing the customer transaction. All ads are controlled by TSG head office. If you would like to add a store specific product to these ads, please contact us in due course, and we will be glad to assist.
IT SUPPORT
To enable our IT staff to respond quickly all support calls, it's very important to listen to the options when when calling head office. For IT support, please ensure that you press 2 on your phone as this will pass you through to the IT help line and enable you to leave a message for us to call you back.
POS UPDATE
TSG will be rolling out a new update to the POS program ealy next week. The main feature of this is the update to the POS customer facing screen, detailed above.
Also, for those who may not have terms with one or more suppliers, we're working an function to enable you to set different margins by category and supplier. Depending on progress we're hoping that this will be rolled out next week as well.
COVID-19 – INFORMATION AND RESOURCES
For current news, we're sending TSG Insider to your inbox. Can't find it?
You can always access our most recent correspondence on our website here.
LOOK AFTER YOURSELF
There are resources for you if you, your family or your staff need support.
Lifeline (13 11 14) and
Beyond Blue (1300 22 4636 or online chat).
KEEP IN TOUCH
Share any best practice steps you are taking with us [email protected]
If you have any questions or concerns, please contact us on [email protected]
As more information becomes available we will keep in touch.
TSG Franchise Management
F19/25-39 Cook Road
MITCHAM, VIC 3132
This transmission contains information that may be confidential and that may also be privileged. Unless you are the intended recipient of the message (or authorised to receive it for the intended recipient) you may not copy, forward, or otherwise use it, or disclose its contents to anyone else. If you have received this transmission in error, please notify us immediately and delete it from your system.