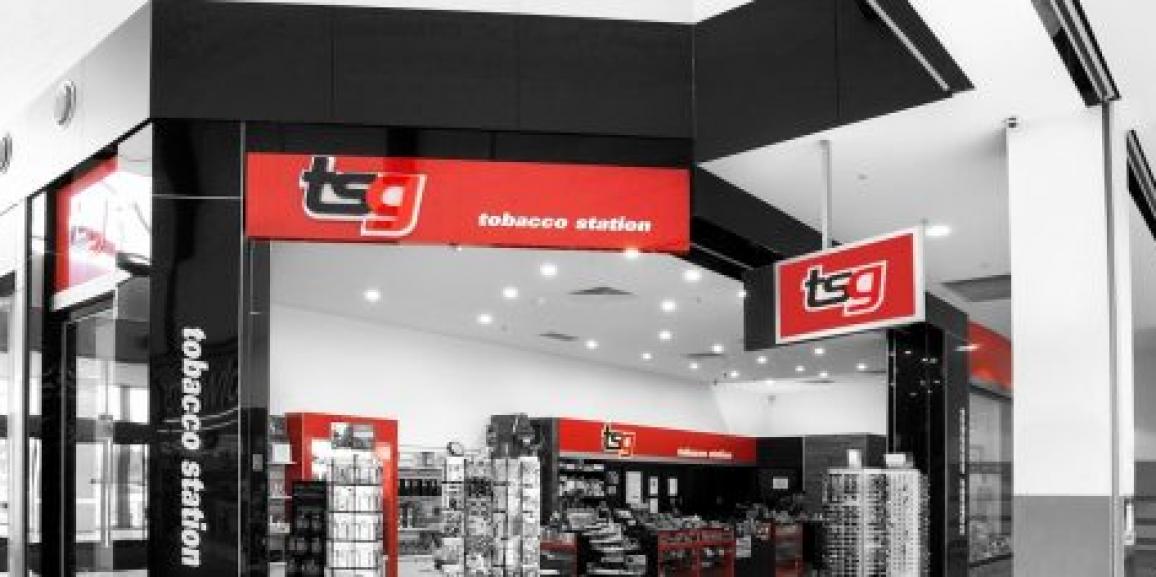 The TSG Insider
Your Weekly Update
Friday 1 May 2020
Contents
Annual Survey
Rick's Special
Hand Sanitiser
BIC price rise
IT Support
POS Update
Promotions
COVID Info links
ANNUAL SURVEY
Your feedback is important to us!
Please keep an eye on your email inbox for our annual survey conducted by Bergent Research.
As a token of our thanks, we are offering a $20 voucher for the online shop for completing the survey. Your answers are still anonymous, as they have been each year. Bergent does not record who said what.
If you prefer us not to know that you have completed the survey, you can choose to opt out of the online shop voucher.

RICK'S WEEKLY SPECIAL
extended by 1 week ONLY
ARAMAX ELIQUID – BUY ONE GET ONE FREE!
LIQUA ELIQUID – BUY ONE GET ONE FREE!
BIC PRICE RISE
We have been advised of a price rise on all BIC products. We will receive details and roll out new pricing this coming Monday 4 May. Buy now to secure stock at the current pricing, while stocks last.
MAKE YOUR TSG A DESTINATION FOR HAND SANITISER
To coincide with TSG dispatching High Strength Hand Sanitiser (72% alcohol), we are sending a marketing pack with point of sale A3 and A4 posters to all stores.
The posters should be positioned as follows:
1. A3 poster in a prominent position within your store
2. A4 poster at the counter where you have the product displayed
3. A3 poster on the shopfront
We are also supporting you through promotions including:
a. Your TSG POS will also advertise this product on the customer facing screen
b. TSG will also place a copy of the poster on our Facebook page
This is a core product line that should be in all TSG stores. You can't sell it if you don't have it! Make your TSG a destination for this staple household product and drive more traffic into your store.
Although we have indicated a RRP of $19.99 ($1.99 per 50mL), you are free to offer the best available value to customers for a high strength product.
AND REMEMBER – We are not trying to compete with the cheapest products in the market – this is a high strength product, labelled 72% alcohol. We have observed products sold without the % alcohol clearly labelled on the bottle, or handwritten on the price tag.
We are offering a quality product with consistent supply and NO LIMITS – to you or your customers.

HAND SANITISER SHIPPING AND PRICE UPDATE
Orders shipped on Thursday 30 April
Further great news from the Preferred Partners team! We are always looking for the best deals in the interests of franchisees. Whenever we can source equivalent product that offer savings to the network, we will do it.
We were previously offering 500mL ATF Hand Sanitiser at $14.00 plus gst.
We are now pleased to offer 500mL Pro Defend Hand Sanitiser at $8.60 plus gst.
Note: Products sold with Alcohol by vol (v/v) contain SIGNIFICANTLY less Alcohol. We recommend that inferior products should not be sold by TSG stores, as we only stand for offering the highest quality product to our customers.
What a great saving! Both products have an RRP of $19.99 and we are not ruling out future orders being fulfilled by ATF, Pro Defend or any other equivalent product for which we can achieve the best available price. You now have the ability to retail significant volume, should you choose, at a sharper retail price.
Pro Defend comes in boxes of 24, so we have altered some of the orders already placed. Emails have been sent to anyone with preorders. If you have any queries, contact [email protected]
ProDefend is set up on the POS and ready to scan – all you need to do is update stock and prices.
IT SUPPORT
To enable our IT staff to respond quickly all support calls, it's very important to listen to the options when when calling head office. For IT support, please ensure that you press 2 on your phone as this will pass you through to the IT help line and enable you to leave a message for us to call you back.
POS UPDATE
TSG will be rolling out another update to the POS program early next week. The new function will enable you to set different margins by category and supplier. To download a How To sheet, please click the link below.
PROMOTIONS
PML
The 3rd Trading Term Digital Task 3 will now commence on Monday the 4th of May.
PML promotions for the period 4th May – 31st May can be found on the TSG website under promotions.
Things to note:-
Longbeach Fresh Burst 30's – A & B Grade stores
This activity is to support the launch of Longbeach Fresh Burst 30s.

A & B grade stores will receive the same case deal.

No caps are applied to this promotion, however the standard deferred scan rules apply.
The new Longbeach Fresh Burst 30's will be top of the price board/ticketing from Monday 4th. Brand descriptors are being placed in deliveries by PML. Just leave the top slot blank if the new product/descriptor has not yet arrived.
Peter Jackson Classic 30's – A & B Grade stores
This is continued activity, however the target lists have been updated to reflect the new grades finalised this month.

Store level capping will continue for May on the deferred scan component on this promotion

There is a separate deferred case deal for A & B grade stores.
Bond Street 40 – A & B Grade stores
This is continued activity, however the target lists have been updated to reflect the new grades finalised this month.
**Reminder the PML volume/scan recognition program commences today and runs for the month of May. Stores can receive up to $4,000 of TSG Online Shop Vouchers. This will be based on your February TMC results which have been emailed to individual stores this week. Full details of the program can be found on the TSG website under promotions.
BATA
May promotions can be found on the TSG website under promotions.
BATA will continue to maintain the 50% promotional capping increase across all stores during May. This update will be visible on myBAT for all stores as of Monday 4th May 2020.
The $3.00 Margin Enhancement offer that was in place for April will also be extended into May.
These updates can all be found under promotions on the TSG website.
TABSOL
May promotions can be found on the TSG website under promotions.
Scandinavian Tobacco Group
For the month of May STG have 30% off selected Ventti filters, gas & fluid. More detail can be found on the TSG website under promotions.
STG have also launched 2 new filters into the national market.
New Rural Microslim Extra Long Filters – National availability
Existing Rural Superslim Extra Long Filters – Previously only sold in QLD & WA, now National availability
The List Price per inner is – $27.50 (incl. of GST). Each inner has 50 packets (price per packet is – $0.55 incl. GST). RRP $1.55.
The stock is available from today. More information can be found under products on the TSG website.
Stuart Alexander
Just adding to last week's information regarding May promotions in Victoria – JD Suppliers (Ranch Filters only) is also an approved wholesaler.
Price per stick and price board/ticketing has been updated and can be found on the TSG website under Promotions.
COVID-19 – INFORMATION AND RESOURCES
For current news, we're sending TSG Insider to your inbox. Can't find it?
You can always access our most recent correspondence on our website here.
LOOK AFTER YOURSELF
There are resources for you if you, your family or your staff need support.
Lifeline (13 11 14) and
Beyond Blue (1300 22 4636 or online chat).
KEEP IN TOUCH
Share any best practice steps you are taking with us [email protected]
If you have any questions or concerns, please contact us on [email protected]
As more information becomes available we will keep in touch.
TSG Franchise Management
F19/25-39 Cook Road
MITCHAM, VIC 3132
This transmission contains information that may be confidential and that may also be privileged. Unless you are the intended recipient of the message (or authorised to receive it for the intended recipient) you may not copy, forward, or otherwise use it, or disclose its contents to anyone else. If you have received this transmission in error, please notify us immediately and delete it from your system.