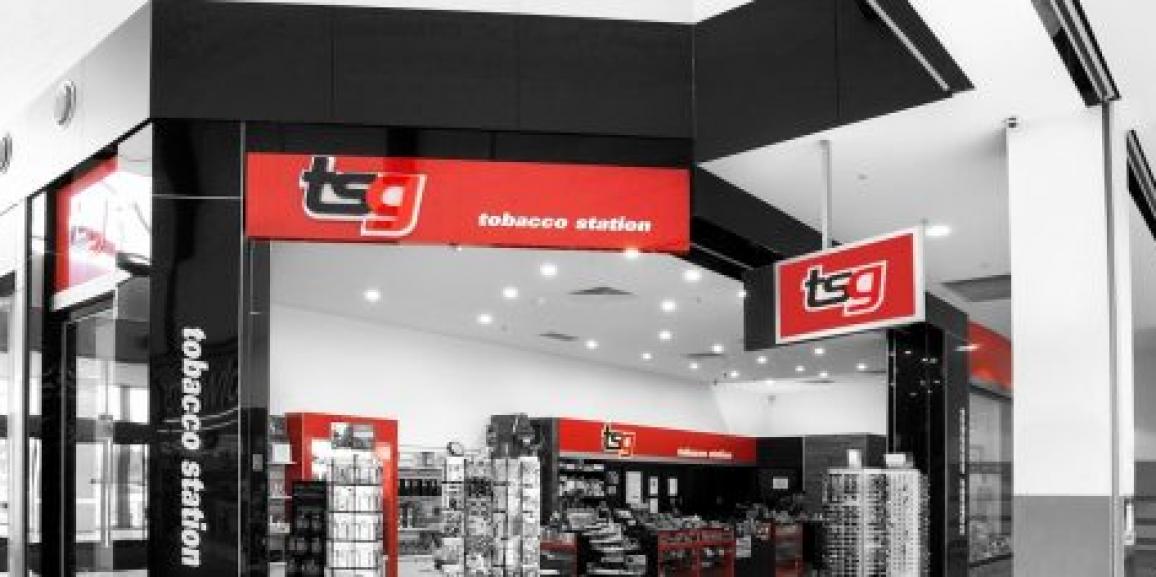 The TSG Insider
Your Weekly Update
Friday 8 May 2020
Contents
Annual Survey
Rick's Special
Hand Sanitiser
Knights Guard Message
Promotions
COVID Info links
ANNUAL SURVEY
Your feedback is important to us!
The survey should now have hit your inbox for our annual survey conducted by Bergent Research.
As a token of our thanks, we are offering a $20 voucher for the online shop for completing the survey. Your answers are still anonymous, as they have been each year. Bergent does not record who said what.
If you prefer us not to know you have completed the survey, you can choose to opt out of the online shop voucher.
RICK'S WEEKLY SPECIAL
available 1 week ONLY while stocks last
ASHTRAY (12pk) BLACK – only $8.50+gst
RED HOT TSG ONLINE SHOP SPECIALS
Watch your inbox on Monday 11 May – a catalogue of red hot TSG online shop specials will be emailed!
PRO DEFEND HAND SANITISER – NOW IN STOCK
In stock in the warehouse – 500mL Pro Defend Hand Sanitiser – $8.60 plus gst.
ProDefend is set up on the POS and ready to scan – all you need to do is update stock and prices.
BARCODE FOR HAND SANITISER
Some stores with older scanners have reported issues when scanning the new ProDefend hand sanitiser bottle. To help with this, TSG has uploaded a copy of the barcode on the website for you to download and print. The ProDefend Hand Sanitizer 500ml Barcode PDF document is available on the Products page of the website. If you would prefer a hot key on your POS and are not sure how to do it, please call IT and they will show you.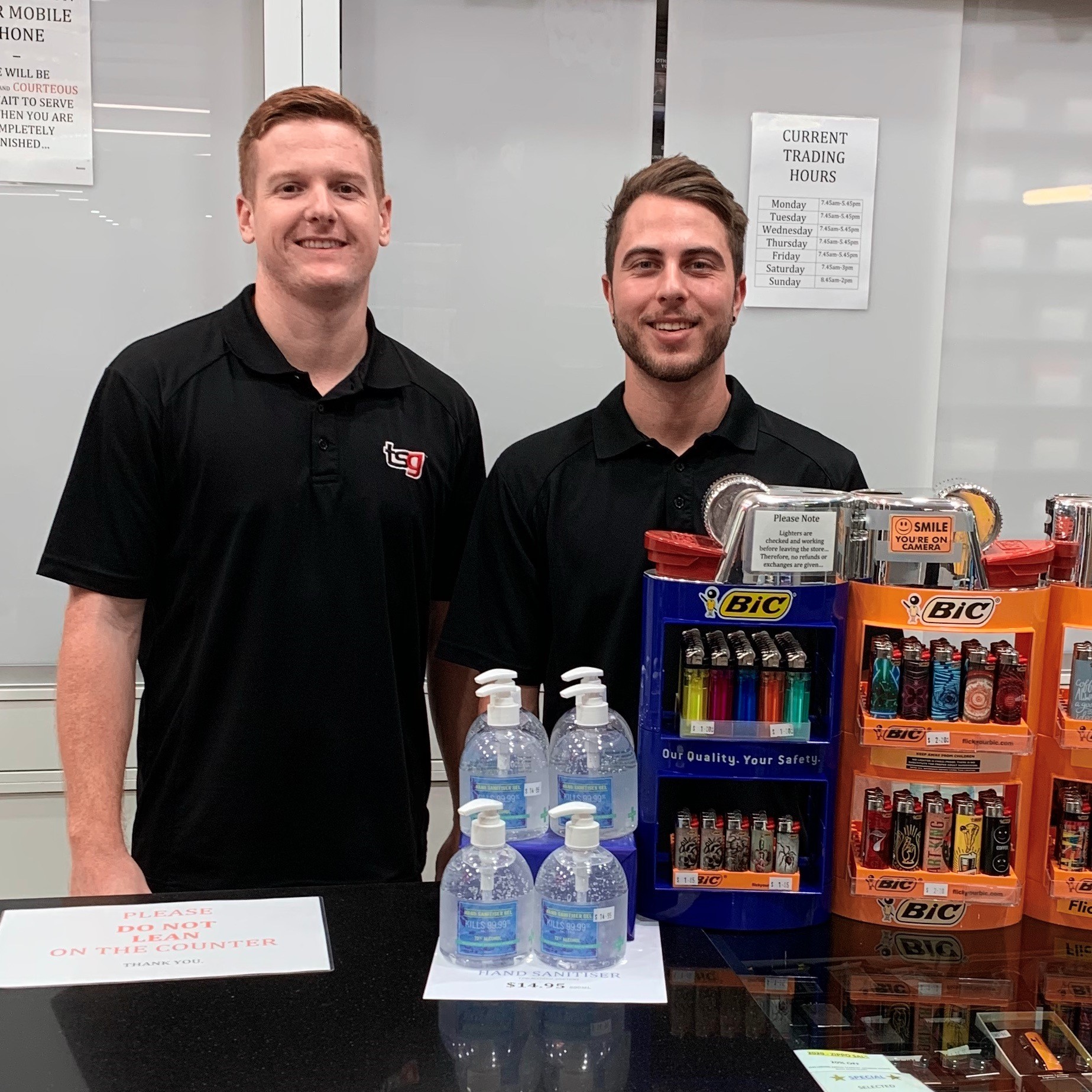 Hand Sanitiser on sale at Kippa Ring
A MESSAGE FROM KNIGHTS GUARD
To all our clients, we understand that you may be suffering financially because of Covid-19. We want to assist you in these times so please do not be embarrassed to talk to us. Some options which we can discuss include:-
Extended credit terms
Monthly instalments over 10 months
Policy revision due to reduced turnover
Contact: Souzen Abnous [email protected] or phone 02 9407 8000.
PROMOTIONS
PML
As per the trading terms Philip Morris will be using the 10% variance for scan v purchase tolerance when they put together the Q2 2020 grade and share tier results.
Terms have been in place for a full year and PML had been generous in allowing a 30% variance during this period.
Confirmation on the remaining 2 tasks for PML trading term grading for Q2.
Task 4 – Commencing Monday 11th May
Task 5 – Commencing Monday WC 18th May
PML have lowered the TMC share tiers in Tasmania for Q2 2020:
Tier 1 – 45%+
Tier 2 – 40%-45%
Tier 3 – 35%-40%
Tier 4 – 35% and below
BATA
Please be advised that it was identified that some stores did not receive the promotional off invoice component from BAT this week.
BATA will be organising back payments for all outlets impacted.
Promotions changes for next week can be found on the TSG website under "promotions".
The first education module goes live for retailers from Monday which can be accessed from the myBAT portal.
The education module forms part of the "More for More" element in your BATA Trading Terms and will enable you to unlock additional investment opportunities if you successfully complete the program.
These E-learning modules will be released on a quarterly basis and retailers are required to achieve 80% on the module quiz to unlock their 'More for More' element each quarter. For more information go to the "promotions" for the short presentation.
Recently you may have noticed some changes under the "My Promotional Capping" tab in the MyBAT portal. The new change includes a simpler format for stores to understand their capping and manage purchases accordingly.
OLD Capping Model:
Stores were provided with their promotional capping, for all products, periodically from BATA. The capping only applied to the deferred component of the promotional amount for that product. If a store was to order above the capping quantity, they would still continue to receive the off Invoice component of the promotion.
New Capping Model: On-Invoice Capping
Stores are now provided with an "on-Invoice Capping" amount for each product that is on promotion. This capping will apply to both the Off-Invoice and Deferred component of a promotion. Stores will not be paid any part of the promotional amount on purchases above the "On-Invoice Capping".
Please note the capping has currently been increased by 50% as part of a mitigation plan due to the COVID-19 outbreak. As always, promotional terms and conditions apply and can be located at the bottom of the promotional activity sheet.
COVID-19 – INFORMATION AND RESOURCES
For current news, we're sending TSG Insider to your inbox. Can't find it?
You can always access our most recent correspondence on our website here.
LOOK AFTER YOURSELF
There are resources for you if you, your family or your staff need support.
Lifeline (13 11 14) and
Beyond Blue (1300 22 4636 or online chat).
KEEP IN TOUCH
Share any best practice steps you are taking with us [email protected]
If you have any questions or concerns, please contact us on [email protected]
As more information becomes available we will keep in touch.
TSG Franchise Management
F19/25-39 Cook Road
MITCHAM, VIC 3132
This transmission contains information that may be confidential and that may also be privileged. Unless you are the intended recipient of the message (or authorised to receive it for the intended recipient) you may not copy, forward, or otherwise use it, or disclose its contents to anyone else. If you have received this transmission in error, please notify us immediately and delete it from your system.