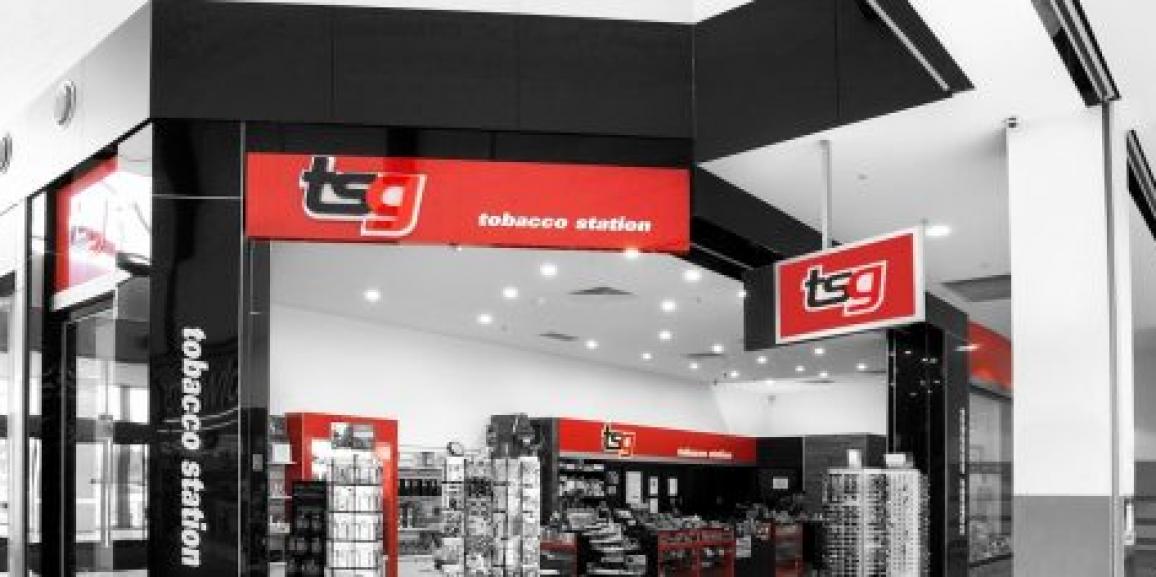 The TSG Insider
Your weekly bulletin
Friday 22 May 2020
| | |
| --- | --- |
| Welcome to another edition of the TSG Insider. | |
Contents
Annual Franchise Fees
Franchise Fees Relief Offer
Annual Survey
Rick's Weekly Specials

Rebates Paid today
Online store order deadline change
Promotions
COVID-19 Information
ANNUAL FRANCHISE FEES INVOICES – EMAILED NEXT WEEK
Your annual fees invoices will be emailed next week.
Please note that we will not be posting hard copy invoices this year.
If you do not receive your invoice please contact [email protected] or call 03 8873 7900.
All franchisees will receive invoices.
If you pay your fees by monthly direct debit, you do not need to take any action, these invoices are for your records only.
If you pay annually, please make payment by the due date or late fees will apply.
Should you wish to change your method of payment from Annual to Monthly or vice versa, please email [email protected] and if transitioning to Monthly payments complete and return the Direct Debit form
COVID-19 FRANCHISE FEES RELIEF OFFER
TSG has been monitoring the current situation surrounding the COVID 19 Pandemic and seeks to support stores affected by the pandemic through a waiver of Franchise Fees (including Annual Franchise Fee and POS Support Fee) for the period 1/7/2020 until 30/9/2020.
Eligibility: Franchisees showing Total Sales (G1 on your BAS statement) down by 20% or more shown on your Q2 2020 BAS Statement compared with your Q1 2020 statement.
The Offer: Franchisees showing a down turn of at least 20% in Total Sales (G1 on your BAS Statement) in Q2 2020 will be provided with a waiver of Fees for Q3 2020 (1/7/2020 until 30/9/2020).
How to apply:
Click through to the online application form, review the terms and conditions and complete the form no later than 14 June 2020.
Provide Q1 2020 and Q2 2020 Lodged BAS Statements showing ATO Confirmation no later than 28 July 2020.
PROMOTIONAL CHANGES – POS ALERT COMING SOON
Due to promotions constantly changing, lately even mid week, it's vitally important to check the promotions page on the TSG website to keep up to date. To help with this, TSG will roll out an update to the POS program, expected to roll out next week. This will display a pop up message showing any promotional changes when you first open the TSG POS program, meaning that mid week emails will be reduced.
ANNUAL SURVEY
The annual survey has now closed. Thank you to all those who completed the survey. We value your feedback, and use it to help shape the future direction of TSG.
RICK'S WEEKLY SPECIALS
Check the HOT SPECIALS catalogue for unbeatable deals!

Deals valid to 29 May subject to stock availability
Hot specials on brands including:
Raw
Ranch
Hornet
Juicy
MK Lighters
Clipper Gas
Zippo
and much more…
ONLINE STORE ORDER DEADLINE CHANGE
All TSG Online Shop orders deadline is now 5pm Thursdays, for dispatch the following Monday + Tuesday. This change is now effective.
REBATES PAID TODAY
Rebates have been paid today for April 2020 and paperwork emails have been sent. Note that there are no deferred payments for Imperial, as all promotions were off invoice.
PROMOTIONS
PML
PML reps will be back in the field from Monday 25th May.
Key information that relates to physical visits:
Imposed protocols on returning to physical visits:
15 minutes maximum per call
Customers take priority in store over PML reps if space is limited
2 metres Social Distancing at all times
FTM equipment (iPad) will only be handled by the FTM
PPE Equipment has been provided to the PML field team to use during visits:
Hand Sanitiser
Face Masks
Gloves
Alcohol Wipes
Also there are 2 promotion changes next week – NSW ONLY.
Bond St Classic 20s same case deal for another week. Choice 20's case deal moves to $9.96.
PML will be releasing Longbeach + Fresh Burst 20s on Monday 1st June.
3 Variants: Original Yellow, Rich Blue & Menthol Green
WLP $270.60 per carton incl. GST
Additional information can be found under products on the website.
Richland Brands
TSG is pleased to announce changes to the Richland/TSG trading term agreement.
From Monday 1st June the rebates will be as follows:
TMC $20.00/'000 on direct purchases paid all off invoice (was $15 off invoice + $5 deferred).
RYO $6.20/kilo on direct purchases paid off invoice.
Cigars 4.5% on net worth value on direct purchases paid off invoice.
*In addition to the above terms outlets that achieve +5% TMC share of Richland scan can earn an additional TMC $3.00/'000 deferred.
*Stores that choose/or are not recognised by at least 1 major manufacturer can also earn $2.00/'000 deferred if the store has opted into the PML 50% price board option and has a minimum 4 price board slots for Richland.
*10% scan versus purchase variance applies.
Full summary can be found under procedures.
Imperial
Updated promotions week commencing 25th May can be found under promotions on the website.
Retail Offer –'Waterproof Stone Effect' Picnic Blanket
Purchase 30 pouches of JPS 25g (Red, Blue, or Gold) on one invoice and receive 1 x large 'Waterproof Stone Effect' Picnic Blanket (RRP value $139.00).
(WA stores to receive $100 store credit (incl. GST) instead of picnic blanket and offer excludes ACT). Limited to 1 offer per store. Limited availability.
Rizla Red Trade Offer 25th May to 12th June 2020 all states excluding WA.
Rizla Blue Trade Offer 25th May to 12th June 2020 WA only.
More information on these 3 offers can be found under promotions on the website.
From the 9th of June, Imperial Brands will be effecting a change in the warehousing of products with their third party logistics partner, Linfox, in Brisbane.
Imperial Brands will now maintain an independent warehouse moving away from a facility previously shared with Phillip Morris.
As an outcome of this change, some of the current routing for Southern QLD Retailers will change. Further to this, retailers will receive their Imperial Brands product in a separate delivery from their Philip Morris orders. There are no changes for Northern QLD retailers.
The Imperial Customer Service team will be contacting every retailer impacted by the change to communicate changes to your specific store.
In preparation for the transition no orders will be processed on Friday 5th June and all stores that are impacted will be asked to do double orders earlier in the week.
BATA
Updated promotions week commencing 25th May can be found under promotions on the website.
Price lists for 29th June can be found under price lists on the website. These are still TO BE CONFIRMED.
Rothmans Core 20s Red, Blue & Gold are being released 1st June.
According to BAT the low price segment contributes to 29.4% of the total TMC category and the 20s pack size contributes to just under all TMC sold.
As per terms, there will an initial allocation to stores of 1 carton per variant as of orders placed 1st June 2020.
More information can be found under products on the website.
franchising excellence

TSG Franchise Management
F19/25-39 Cook Road
MITCHAM, VIC 3132
This transmission contains information that may be confidential and that may also be privileged. Unless you are the intended recipient of the message (or authorised to receive it for the intended recipient) you may not copy, forward, or otherwise use it, or disclose its contents to anyone else. If you have received this transmission in error, please notify us immediately and delete it from your system.