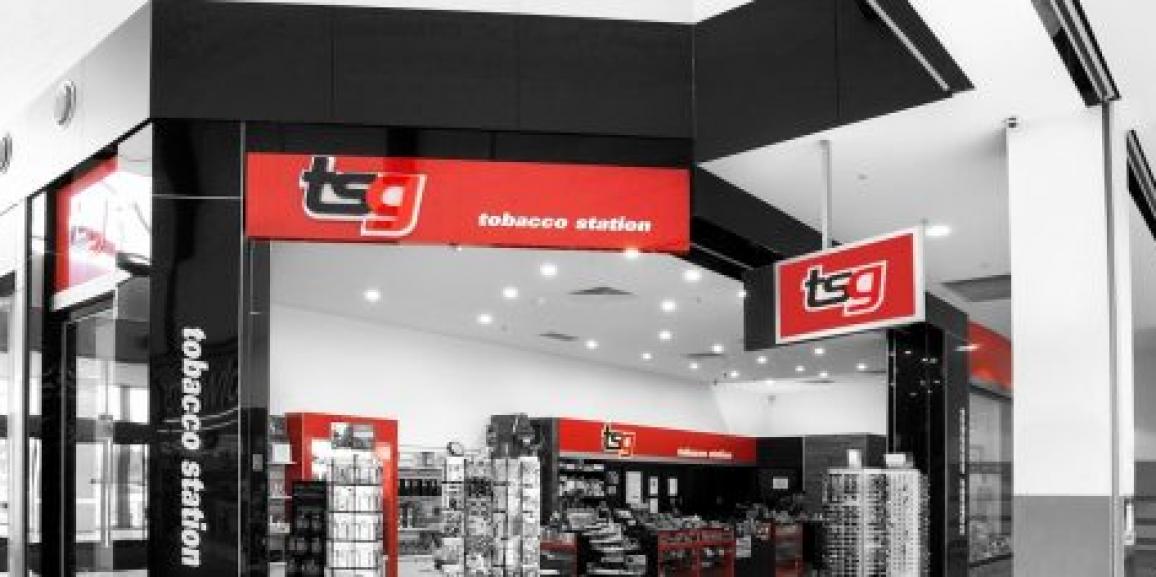 The TSG Insider
Your weekly bulletin
Friday 5 June 2020
| | |
| --- | --- |
| Welcome to another edition of the TSG Insider. | |
Contents
Preferred Partners
EasyVape Webinar
Hand Sanitiser Wholesale
Rick's Special
Online Order Deadline
Public Holiday Monday
Franchise Fees Relief Offer Promotions
COVID-19 Information
TSG's PREFERRED VAPING PARTNER
EASYVAPE LAUNCHES LIVE EDUCATION WEBINARS
Designed especially for TSG Stores, Easyvape's live education webinars commence this Tuesday 9 June.
First Webinar: TSG Support for Vaping – Expedite the Process
When:Tuesday 9th June, 2:00pm
Length: 20mins
How to join: Simply click here and use the passcode 366248 to enter. The webinar will be provided via Zoom.
Join LIVE and have the opportunity to ask questions! You will also go in the running to WIN a $100 TSG Online Shop coupon!
Can't join us LIVE? That's fine! All webinars will be made available to TSG stores via the Easyvape ordering website.
Topics covered will be from the TSG Vape Educational Booklet available to download (5MB).
We recommend you commence login 1:50pm in case you need to install Zoom and restart your computer – you can also join on your mobile phone by downloading the Zoom app for your device.
HAND SANITISER – WHOLESALE OPPORTUNITY
As COVID-19 restrictions ease, businesses including restaurants, bars, gyms, football clubs, will require a steady supply of hand sanitiser in order to operate under the guidelines provided by state/local governments.
This is a great opportunity for you to supply wholesale volumes of sanitiser to local businesses in your network. We have already seen some TSG Stores successfully doing this in the last few weeks.
TSG is here to support you and we're happy to discuss appropriate margins to compete with other suppliers in the market. If this is of interest to you please contact Ashley on 1800 777 079 option 5, to discuss.
RICK'S WEEKLY SPECIALS
iGear Phone Accessories Starter Pack!
available 1 week ONLY – 8 packs ONLY
20% OFF! Cost $800 – RRP $2450
Have a FREE iGear stand delivered to your store OR top up your existing stock!
ONLINE STORE ORDER DEADLINE
Reminder that the TSG Online Shop orders deadline is now 5pm Thursdays, for dispatch the following Monday + Tuesday.
PUBLIC HOLIDAY MONDAY 8 JUNE
Due to the public holiday in Victoria on Monday 8 June, please note that the head office will be unattended.
Should you have an IT emergency, you can call the office 03 8873 7900 to contact our on call service.
Please note that online orders will be dispatched Tuesday and Wednesday due to the holiday.
ANNUAL FRANCHISE FEES INVOICE REMINDERS
Your annual fees invoices were emailed on 25 May 2020.
Please note that we will not be posting hard copy invoices this year.
If you have not received your invoice please contact [email protected] or call 03 8873 7900.
For those that pay annually, you will be sent reminders each week, but the due date remains 25 June 2020 after which late fees will apply.
If you pay your fees by monthly direct debit, you do not need to take any action, these invoices are for your records only.
Should you wish to change your method of payment from Annual to Monthly or vice versa, please email [email protected] and if transitioning to Monthly payments complete and return the Direct Debit form
COVID-19 FRANCHISE FEES RELIEF OFFER
TSG has been monitoring the current situation surrounding the COVID 19 Pandemic and seeks to support stores affected by the pandemic through a waiver of Franchise Fees (including Annual Franchise Fee and POS Support Fee) for the period 1/7/2020 until 30/9/2020.
Eligibility: Franchisees showing Total Sales (G1 on your BAS statement) down by 20% or more shown on your Q2 2020 BAS Statement compared with your Q1 2020 statement.
The Offer: Franchisees showing a down turn of at least 20% in Total Sales (G1 on your BAS Statement) in Q2 2020 will be provided with a waiver of Fees for Q3 2020 (1/7/2020 until 30/9/2020).
How to apply:
Click through to the online application form, review the terms and conditions and complete the form no later than 14 June 2020.
Provide Q1 2020 and Q2 2020 Lodged BAS Statements showing ATO Confirmation no later than 28 July 2020.
PROMOTIONS
PML
This is a reminder regarding The Star Performers program which will be focused on Longbeach + Fresh Burst.
The program is open to A & B grade stores only and PML field staff should have already contacted relevant stores.
Detailing & Registration is by digital registration period 25th May – 10th June 2020 with the program running for 7 weeks from 15th June – 31st July.
Mechanics: Incremental Conditional Discount 5c per stick across LB + Fresh Burst Family (20s/25s/30s)
See the flyer under promotions for more information.
BATA
Updated promotions commencing next week, 8th June, can be found under promotions. Changes highlighted in orange.
BATA are also releasing Winfield Classic 25's Blue & Gold. Allocations to commence from next week. More detail can be found under products.
Also under procedures we have a marketing guide booklet (English & Mandarin) to assist stores with ideas and templates to further promote your store. These range from simple local marketing templates to social media. Media content also forms part of the new BATA trading terms.
Imperial
As part of the new trading terms, Tiering was introduced so Imperial can differentiate and reward tobacconists on their individual contributions and engagement.
The tiering comprises of two categories:
Presentation & Appearance and
Engagement & Acumen.
It is these two categories and subsequent criteria that drive the grading of stores into 3 tiers: Platinum, Gold and Silver.
The Imperial Field Team visited and completed an assessment for every store. The results of the assessment provided a recommended tier for each store.
These recommendations were thoroughly reviewed and adjusted where required by the Regional and Area Management Team as well as the National Tobacconist Account Management Team.
The final stage of the process involved sharing the individual store grading's with TSG for our review and sign off.
This process is now nearly finalised, and the results of these assessments will be shared over the coming weeks.
Scandinavian Tobacco
The existing Ventti Menthol Super Slim Filter has been upgraded with a Menthol thread for extra menthol and added freshness. This should offer extra value to your customers – Extra Strength & Extra Freshness. No change to barcodes and price. Flyer can be found under products.
franchising excellence
TSG Franchise Management
F19/25-39 Cook Road
MITCHAM, VIC 3132
This transmission contains information that may be confidential and that may also be privileged. Unless you are the intended recipient of the message (or authorised to receive it for the intended recipient) you may not copy, forward, or otherwise use it, or disclose its contents to anyone else. If you have received this transmission in error, please notify us immediately and delete it from your system.