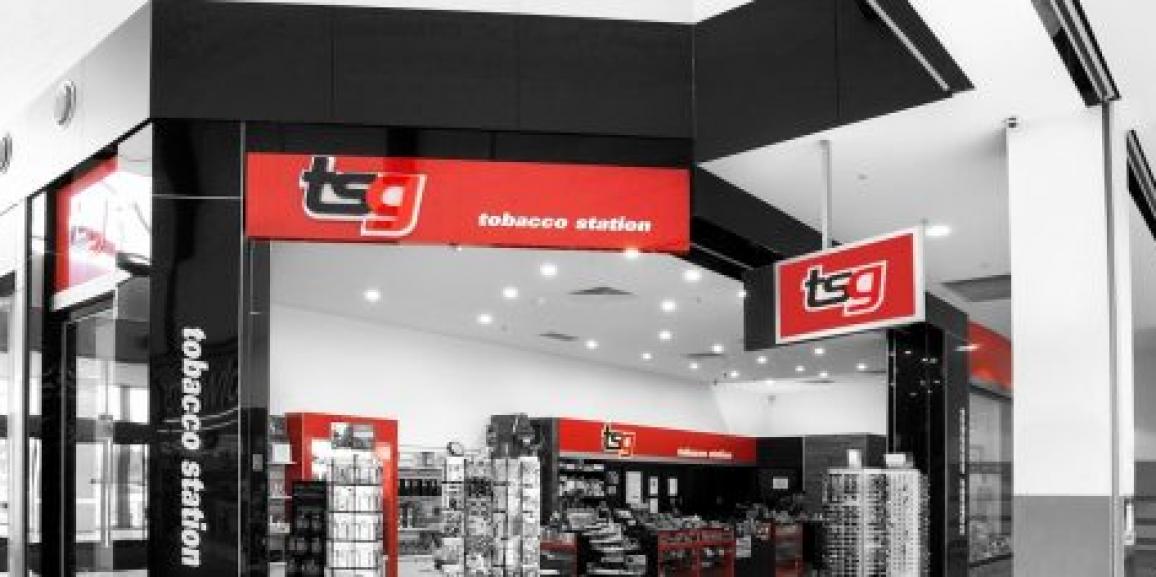 The TSG Insider
Your Weekly Update
Friday 12 June 2020
Contents
TGA rejects HTPs
Fee Relief Application Deadline
Rick's Special
Online Order Deadline
Promotions
COVID Info links
THE THERAPEUTIC GOODS ADMINISTRATION (TGA) REJECTS HTPs
The TGA has made the interim decision to block the sale of heated tobacco products (HTP) in Australia. These are devices like the PML IQOS, and are different to vaping as they contain nicotine. Like vaping, these products are an alternative to traditional cigarettes and many overseas health organisations recognise both vaping and HTP's as less harmful. Whilst the decision is not final, it is unexpected. This does not affect the ability to sell vaping products or 0mg e-liquids.
More details available on the ATHRA website
FRANCHISE FEE RELIEF OFFER DEADLINE 14 JUNE
Application Deadline Sunday 14 June 2020
This is your last chance to apply for a waiver of Fees for the full Q3 period. Applications received after this date will not be eligible for a waiver on July 2020 Fees.
The Offer: Franchisees showing a down turn of at least 20% in Total Sales (G1 on your BAS Statement) in Q2 2020 will be provided with a waiver of Fees for Q3 2020 (1/7/2020 until 30/9/2020).
Eligibility: Franchisees showing Total Sales (G1 on your BAS statement) down by 20% or more shown on your Q2 2020 BAS Statement compared with your Q1 2020 statement.
How to apply: Click through to the online application form, review the terms and conditions and complete the form no later than 14 June 2020.
Provide Q1 2020 and Q2 2020 Lodged BAS Statements showing ATO Confirmation no later than 28 July 2020.
RICK'S SPECIALS
RED HOT EOFY SPECIALS
available now until 26 June – or while stocks last
Great brands including:
Bic
Ranch
Raw
Ventti
Zippo
and many more…
ONLINE STORE ORDER DEADLINE
5PM AEST THURSDAYS
Reminder: the TSG Online Shop order deadline is now 5pm Thursdays, for dispatch the following Monday + Tuesday.
PROMOTIONS
PML
The results are in for the TSG Volume/Scan Program run in May. There were 2 categories – TMC volume AND TMC share incentive based on February results.
The 6 PML C Grade stores ($500 TSG Online Shop Voucher) with the highest TMC scan increase or share increase are:-
TSG Caboolture

TSG Shepherds Bay

TSG Yamba

TSG Clarence St

TSG Crestmead

TSG Molendinar
The 8 PML B Grade stores ($2,000 TSG Online Shop Voucher) with the highest TMC scan increase or share increase are:-
TSG Cannon Hill

TSG Booval

TSG Camira

TSG North Shore

TSG Redbank Plains

TSG Kirwan

TSG Surfers Paradise

TSG Kensington
Well done to the 14 stores listed above. Winning stores will receive their vouchers, via email, by the end of the month. A grade store winners will be announced next week!
Bond Street Classic 30s will be released 6th July. There are 3 variants – Red, Blue & Gold. Carton size 6 packets x 30 = 180 sticks. WLP GST inclusive – $214.47/$35.75
More detail can be found under "products" on the website.
As Q2 comes to an end this is a reminder to forward any outside PML purchase invoices for the scan versus purchase variance component of the trading terms.
These can be emailed to [email protected]
Thanks to the stores who have been sending these on a regular basis.
BATA
The new Winfield Classics 25s have been added to next week's promotions. Promotional caps for Winfield Classic 25s should be on MyBat.
September Excise Stock Management Plan:-
BAT have been monitoring purchase volumes during May & June and a significant number of stores across the Specialist channel have been exhibiting purchasing behaviours deemed to be above their regular patterns. Hence they will be applying Stock Management Plans effective from Monday 15th June till Friday 28th August to ensure continuity of supply. This includes all orders invoiced during this period. The Stock Management Plans are based on the 4 week period 13th April – 11th May. VEO will display your remaining TMC & RYO quantities in cartons & pouches. These quantities will be updated daily in line with orders placed during the remainder of June, and the months of July & August. In the event a store runs out of stock to meet retail consumer demand, BATA upon request of TSG are to review the additional volume requirements. Approval will be at BATA discretion.
Imperial
As mentioned previously, part of Imperial's new trading terms, Tiering was introduced to reward stores on their individual contributions and engagement with Imperial and the channel.
Two key areas for a sustainable future in a competitive market are – Presentation & Appearance and Engagement & Acumen.
Imperial's Field Team have completed an assessment for every store and these were thoroughly reviewed by the Regional/ Area Management Team and the National Tobacconist Account Management Team. The final stage of the process involved sharing the individual store grading's with TSG Head Office for our review and sign off.
This process has now been finalised and store tiering results are being emailed today. These tiers will be implemented from 1st June 2020. Stores that are tiered platinum will need to be back paid by Imperial. This is expected to be received next month.
Both your Imperial Territory Manager and TSG Business Development Manager will be working with you over the following months on how to either maintain or improve the tier provided. We expect Imperial to reassess stores within the next 4 months, and we will share the timings when available.
Richland Brands
Reef 30s will now cease on Sunday 14th June. Updated information sheet can be found under promotions.
**Price board layout – PML and BAT have changed a couple of products on the price boards. Please check the new layout under promotions on the website.**
COVID-19 – INFORMATION AND RESOURCES
For current news, we're sending TSG Insider to your inbox. Can't find it?
You can always access our most recent correspondence on our website here.
LOOK AFTER YOURSELF
There are resources for you if you, your family or your staff need support.
Lifeline (13 11 14) and
Beyond Blue (1300 22 4636 or online chat).
TSG Franchise Management
F19/25-39 Cook Road
MITCHAM, VIC 3132
This transmission contains information that may be confidential and that may also be privileged. Unless you are the intended recipient of the message (or authorised to receive it for the intended recipient) you may not copy, forward, or otherwise use it, or disclose its contents to anyone else. If you have received this transmission in error, please notify us immediately and delete it from your system.