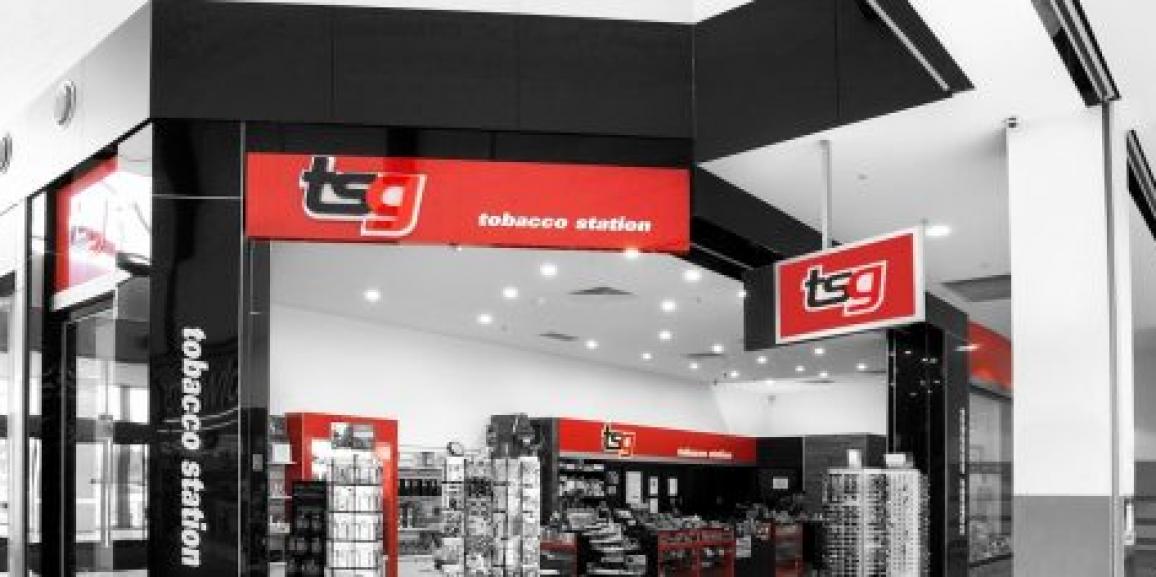 The TSG Insider
Your Weekly Update
Friday 19 June 2020
Contents
Annual Fees due
Fee Relief Offer
Rick's Specials
Save $s on MCR
Protect your stock
Promotions
COVID Info links
ANNUAL FRANCHISE FEES – DUE THIS THURSDAY
If you pay your annual franchise fees upfront, you should have received reminders weekly since we emailed your invoice. Please note that the deadline for payment is this Thursday 25 June. If you would like to switch to monthly direct debit, please contact the Finance team by email on [email protected]

FRANCHISE FEE RELIEF OFFER
Applications have now closed to apply for a waiver of Fees for the full Q3 period. Please refer to deadlines below for deadlines to apply for fee waiver for part of the Q3 period.
The Offer: Franchisees showing a down turn of at least 20% in Total Sales (G1 on your BAS Statement) in Q2 2020 will be provided with a waiver of Fees for Q3 2020 (1/7/2020 until 30/9/2020).
Eligibility: Franchisees showing Total Sales (G1 on your BAS statement) down by 20% or more shown on your Q2 2020 BAS Statement compared with your Q1 2020 statement.
How to apply: Click through to the online application form, review the terms and conditions and complete the form in line with the following deadlines.
Deadlines:
Submit the online form to apply for credit no later than 15 July 2020 to be eligible for waiver for 1/8/2020 until 30/9/2020.
Applications submitted by 15 August 2020 eligible for waiver 1/9/2020 until 30/9/2020.
Provide Q1 2020 and Q2 2020 Lodged BAS Statements showing ATO Confirmation no later than 28 July 2020. Failure to submit your BAS Statement will render you ineligible for fee relief and payment will be taken from your rebates.

RICK'S SPECIALS
RED HOT EOFY SPECIALS
available now until 26 June – or while stocks last
Great brands including:
Bic
Ranch
Raw
Ventti
Zippo
and many more…
RED HOT EOFY
SPECIALS – until 26 June
SAVE $s ON TAP AND GO WITH COMMONWEALTH BANK
With tap and go transactions now being increased to $200, it's even more important to make use of the POWER of "Merchant Choice Routing" (MCR).
This means that you can specify a $ value, where all transactions above that value will be charged a fixed $0.17 by EFTPOS, rather than the variable % rate charged by Visa/Mastercard.
Why does this matter? Commonwealth bank can save you more money! Click through for more detail.
With Option C – Dual routing, merchants have the ability to set a transaction "threshold", whereby lower dollar value transactions can be routed to Mastercard and Visa and higher value transactions are routed to eftpos or vice versa, to SAVE YOU MONEY!
For more information email [email protected] and we will arrange Commonwealth Bank to contact you.
PROTECT YOUR STOCK AND BUSINESS
A SECURITY PRODUCT DESIGNED TO FORCE INTRUDERS OUT
Intenso Sound Barriers emit an intolerable Sound Spectrum at 125 decibels. This "Sound Spectrum" is totally unbearable and forces the intruders to retreat from the protected area. The Sound Barrier integrates straight into an existing alarm system.

ORDER NOW BEFORE THE END OF FINANCIAL YEAR

Contact Alan Gale by:
Phone: 0438 729 807
Or Email: [email protected]
SPECIAL OFFER FOR TSG FRANCHISEES: $1,165-00 plus GST*
This is a huge saving of $410-00plus GST on the RRP of $1,575 plus GST.
*Please note that you will need to allow for the cost of your security company to install the Sound Barrier.
ONLINE STORE ORDER DEADLINE
5PM AEST THURSDAYS
Reminder: the TSG Online Shop order deadline is now 5pm Thursdays, for dispatch the following Monday + Tuesday.
PROMOTIONS
PML
The final results are in for the PML A Grade stores in the TSG Volume/Scan Program run in May. There was 2 categories – TMC volume AND TMC share incentive based on February results.
The 10 PML A Grade stores ($4,000 TSG Online Shop Voucher) with the highest TMC scan increase or share increase are:-
TSG Rockhampton
TSG Dickson
TSG Warringal
TSG Mareeba
TSG Fairfield Central
TSG Upper East Coomera
TSG Banyo
TSG Emu Plains
TSG Ipswich
TSG Kent Street
A big congratulations to these 10 stores. Winning stores will receive their vouchers, via email, by the end of the month.
As Q2 comes to an end this is a another reminder to forward any outside PML purchase invoices for the scan versus purchase variance component of the trading terms. These can be emailed to [email protected]
Thanks to the stores who have been sending these on a regular basis.
Imperial
New promotions commencing next week can be found under promotions.
Over the past few days Imperial have seen a significant spike in purchases. In order to ensure consistent supply, Imperial have needed to limit orders to weekly averages. Retailers will now see the below pop up when attempting to place an order:
Due to unusually higher than normal purchases, the Saleslink Team will be limiting all orders to weekly averages.
This is to ensure consistent and continued supply across the market.
Thanking you in advance for your support and understanding.
Key points:
The monitoring period will be split into 2 months:

Month 1 from order day 26/06/20 till 30/07/20 (5-weeks – July),
Month 2 from order day 31/07/20 till 27/08/20 (4-weeks – August).

Untaken allocations will not roll over into the following month.
Allocations have been based on weekly average purchases for the period 20/01/20 to 15/03/20 (8-weeks). This period has been selected as it is the most relevant (excludes Xmas/New Year and COVID19).
Imperial Territory Managers and Saleslink Team will be communicating each outlets weekly averages.
The Buy Incentive period will be adjusted to be in line with Month 1 (5-weeks) and the target will be based on each outlets' allocation with a % reduction to ensure they are capable of achieving the Meet and Exceed levels.
General
Price per stick & Price Board layout
Updated versions can be found on the website under promotions.
Please note each state has 3 price board layouts excluding South Australia. Choose the layout that matches your current situation.
Terms with all suppliers
Price board with no BAT product
Price board with no Imperial product

COVID-19 – INFORMATION AND RESOURCES
For current news, we're sending TSG Insider to your inbox. Can't find it?
You can always access our most recent correspondence on our website here.
LOOK AFTER YOURSELF
There are resources for you if you, your family or your staff need support.
Lifeline (13 11 14) and
Beyond Blue (1300 22 4636 or online chat).
TSG Franchise Management
F19/25-39 Cook Road
MITCHAM, VIC 3132
This transmission contains information that may be confidential and that may also be privileged. Unless you are the intended recipient of the message (or authorised to receive it for the intended recipient) you may not copy, forward, or otherwise use it, or disclose its contents to anyone else. If you have received this transmission in error, please notify us immediately and delete it from your system.