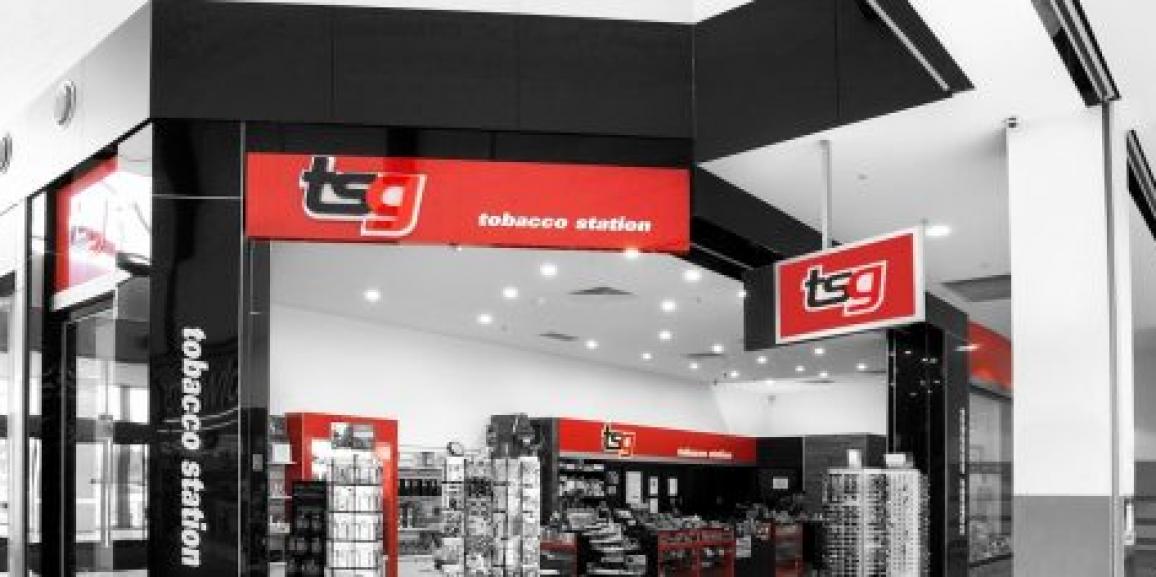 The TSG Insider
Your Weekly Update
Friday 26 June 2020
Contents
Bata Price Rise
Annual Fees
Legislation Training
eLiquid Import Ban
Franchise Fees Overdue
Fee Relief Offer
Rick's Specials
Gizeh RYO Partner
Promotions
COVID Info links
BATA PRICE RISE
Bata are increasing their prices from Monday the 29th June. TSG will be updating Bata prices in our system on Sunday the 28th June and they will be ready for you to upload to your system at 2pm.
Do not perform an update stock and prices in your system before 2pm Sunday as they will not be correct.
If you're unsure of how to update your prices please refer to the Bata Price Rise Instructions document found here.
TOBACCO LEGISLATION TRAINING
The team at TSG have been working hard to create training processes to assist the franchise network. One important requirement in each State and Territory is to understand your responsibility when selling tobacco products.
We are pleased to announce that we have created a user-friendly Tobacco Legislation Training Module for each State and Territory. The training module will take between 10 and 20 minutes to complete and will award you with a printable Certificate of Completion.
The best part is – where this type of training would usually come at a cost, TSG is making this available to you and all your staff members – FREE OF CHARGE!
This will be launched to all TSG Franchisees on the 1st of July. You will receive an enrolment email to log in and do the training module. All staff in your business who serve customers tobacco products, must complete this training by 31st July. You will be required to register your staff members, details required will include:
Store Name

Full name of Staff member

Personal Email address of Staff member (This must be a unique address and cannot be the store email address or your own)
Further details on registering your staff to follow in the coming days.
PERSONAL IMPORT OF NICOTINE eLIQUID BANNED
The Australian Government has moved to ban the personal import of nicotine eLiquid from 1st July 2020. Further information about this ruling here. This is not a ban on vaping.
Two government ministers have launched a petition to support vaping. If you wish to sign the petition, you can do so here.
ANNUAL FRANCHISE FEES – NOW OVERDUE
If you pay your annual franchise fees upfront, and you have not yet paid, your invoice is now overdue. Please pay immediately to avoid late fees.
If you would like to switch to monthly direct debit, review the service agreement, complete the Direct Debit form and return to the Finance team immediately by email on [email protected]
FRANCHISE FEE RELIEF OFFER
Applications have now closed to apply for a waiver of Fees for the full Q3 period. Please refer to deadlines below for deadlines to apply for fee waiver for part of the Q3 period.
The Offer: Franchisees showing a down turn of at least 20% in Total Sales (G1 on your BAS Statement) in Q2 2020 will be provided with a waiver of Fees for Q3 2020 (1/7/2020 until 30/9/2020).
Eligibility: Franchisees showing Total Sales (G1 on your BAS statement) down by 20% or more shown on your Q2 2020 BAS Statement compared with your Q1 2020 statement.
How to apply: Click through to the online application form, review the terms and conditions and complete the form in line with the following deadlines.
Deadlines:
Submit the online form to apply for credit no later than 15 July 2020 to be eligible for waiver for 1/8/2020 until 30/9/2020.
Applications submitted by 15 August 2020 eligible for waiver 1/9/2020 until 30/9/2020.
Provide Q1 2020 and Q2 2020 Lodged BAS Statements showing ATO Confirmation no later than 28 July 2020. Failure to submit your BAS Statement will render you ineligible for fee relief and payment will be taken from your rebates.
PREFERRED PARTNERS
RICK'S SPECIALS
GIZEH DUO ROLLER SPECIAL!
available 1 week only while stocks last
GIZEH Duo Roller – 6 and 5.3 mm (10pcs) – only $20+gst
Limit is 4 (40pce) per order.
TSG's PREMIUM RYO PARTNER!
GIZEH is one of the world's three largest and leading manufacturers in the smokers' accessories sector. The group's diverse range of products includes rolling papers, filters, and other accessories for a smokers RYO enjoyment.
GIZEH filters – GIZEH quality and aggressively priced against market leaders Ventti and Ranch to boost store profit!
GIZEH papers – Real connoisseurs are not interested in generic products – they chose GIZEH to achieve the rolling result that conforms 100% to their own personal taste!
GIZEH rolling machines – The GIZEH Duo Roller delivers a knockout blow to Mini-Maxi! On RICKS SPECIAL this week, and we always have stock!
Introduce your customers to GIZEH – QUALITY you can TRUST, and always in stock on the TSG Online Shop!
PROMOTIONS
PML
PML are currently in the process of finalising the finer details for their approach this year to excise. Part of this involves implementing an adequate base period to measure purchase volume for any quotas that PML will implement leading into September. They have decided to use the next three weeks of store level purchases to determine any quotas that will be implemented leading into excise. This means that any PML stock purchased on and between the 22nd of June and the 12th of July will be used in the base calculations.
This information will be included on the PML portal for retailers to see from Monday the 22nd of June. If purchasing gets out of control PML will look at altering the conditions.
PML continue to have stock challenges on Choice Signature 40's which will continue until the 2nd August.
As a result they need to continue to apply caps again from next week until the end of July. Store level caps are for the period from order day 29th June to order day 31st July (5 weeks). Speak to your PML rep. No exceptions will be made to these during the period. Once a store reaches their cap on a particular variant, they will no longer be able to order that variant for the remainder of the period.
Choice Red remains uncapped as there is sufficient stock of this variant to meet demand.
As Q2 comes to an end this is a another reminder to forward any outside PML purchase invoices for the scan versus purchase variance component of the trading terms.
These can be emailed to [email protected]
Thanks to the stores who have been sending these on a regular basis.
Imperial Brands
The Imperial Field Team will be distributing to stores aTobacco Customer Age Calculator card. It is a useful tool that Imperial have supplied in the past few years that assists retailers checking the consumer's year of birth.
BATA
Confirmed BAT price lists commencing Monday 29th June can be found on the TSG website under Price Lists.
Promotions commencing Monday 29th June can be found under promotions.
Please note both the price lists and promotions have been updated today and are correct as at 2.00 p.m.
Richland/Scandinavian Tobacco/Tabsol
July promotions can be found on the website under promotions.
Stuart Alexander
July promotions can be found on the TSG website under promotions.
To be part of this promotional program outlets will need to purchase the stock from the following wholesalers:-
NSW – Steve (Corporate Cigars) & Safi (JE Marketing)
WA – Sanat (Minchin Australia)
QLD – Imran (Metro Wholesalers) & Marty (Sunstate Distributors)
SA/VIC/TAS – Morgan (Maravending)
VIC – Yogi JD Suppliers (Ranch Filters only)
The price per stick and price board layout sheets have been updated and can be found under promotions.
The 5% carton 7% packet and 10% margins that appear on the price per stick spreadsheet can be changed to the margin that you work on.
Example – I work on 6% packets – in the price per stick spreadsheet click on the red pkt box and change to 6 – simples.
COVID-19 – INFORMATION AND RESOURCES
For current news, we're sending TSG Insider to your inbox. Can't find it?
You can always access our most recent correspondence on our website here.
LOOK AFTER YOURSELF
There are resources for you if you, your family or your staff need support.
Lifeline (13 11 14) and
Beyond Blue (1300 22 4636 or online chat).
TSG Franchise Management
F19/25-39 Cook Road
MITCHAM, VIC 3132
This transmission contains information that may be confidential and that may also be privileged. Unless you are the intended recipient of the message (or authorised to receive it for the intended recipient) you may not copy, forward, or otherwise use it, or disclose its contents to anyone else. If you have received this transmission in error, please notify us immediately and delete it from your system.