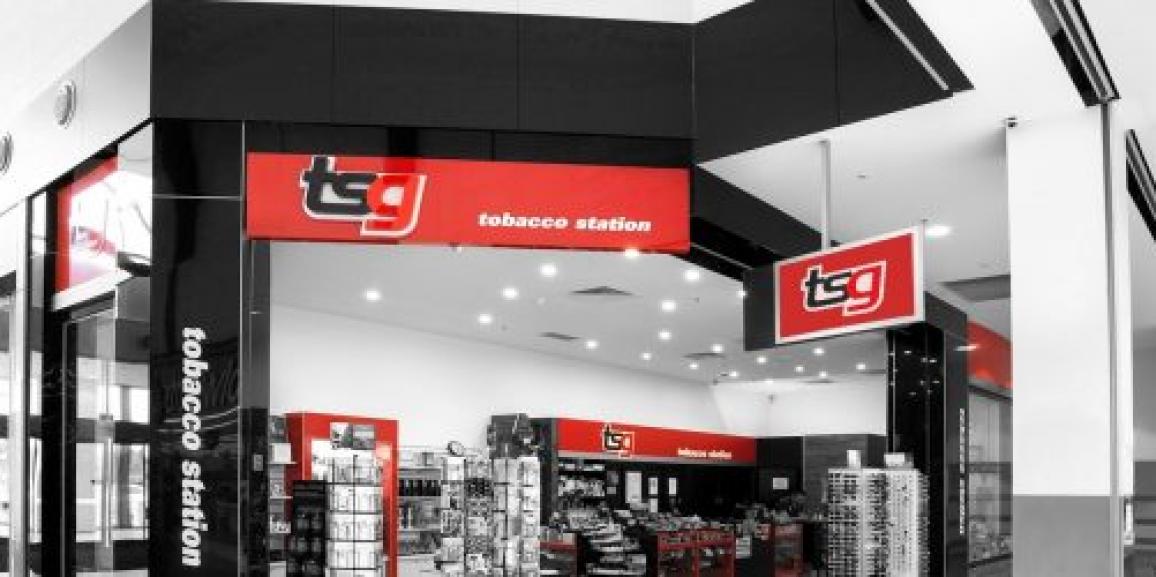 TSG Insider 27
The TSG Insider
Your weekly bulletin
Friday 3 July 2020
Welcome to another edition of the
TSG Insider. 
Contents
Tobacco Training
Preferred Partners
Out of stock lines
Rick's Special
Online Order Deadline
Personal Nicotine Import
Franchise Fees Relief Offer Promotions
COVID-19 Information
Tobacco Legislation Training – Register your staff now!
On July 1st we launched the Tobacco Legislation Training platform for all franchisees to access and complete. Initial feedback has been hugely positive as many stores have viewed this as a great program to assist them in having properly trained staff, plus IT'S FREE!
The first 5 stores to complete the training will receive a $50 voucher for our online shop!! Remember – It is mandated by all Government bodies for anyone serving tobacco products to complete Tobacco Legislation Training.
TO REGISTER STAFF MEMBERS:
Send simply click on the link HERE to register a staff member
The link is also available on the website under the section "Training and Induction"
PREFERRED PARTNERS
OUT OF STOCK LINES –
If we run out of stock on a product you've ordered, we will now substitute your selection with a fast moving similar product of equal or GREATER value at no additional cost to you! This is to limit out of stock lines on your order, and continue to provide the best service we can to TSG stores. If you would not like this, please say NO SUBSTITUTION
in the Order notes section of the TSG Online Shop as you check out.
RICK'S WEEKLY SPECIALS
Who's reading this every week?
Have $20 OFF your order!
Use code RICKS20 when you check out
available 1 x per store for JULY ONLY –
ONLINE STORE ORDER DEADLINE
Great news!
Despite lockdowns in Victoria, we're now back to dispatching 2x per week to best service TSG stores supporting the TSG Online Shop!
PERSONAL IMPORT OF NICOTINE eLIQUID BANNED
In a late change since we published last week's Insider, the decision on vaping has been delayed until 1st January 2021. This is instead of the ban on personal importation of nicotine eliquids being effective from 1st July 2020.
To learn more click here
COVID-19 FRANCHISE FEES RELIEF OFFER
TSG is continuing its support for stores during the current Covid 19 Pandemic by offering a waiver of Franchise Fees (including Annual Franchise Fee and POS Support Fee) for the period 1/8/2020 until 30/9/2020.
Eligibility: Franchisees showing Total Sales (G1 on your BAS statement) down by 20% or more shown on your Q2 2020 BAS Statement compared with your Q1 2020 statement.
The Offer: Franchisees showing a down turn of at least 20% in Total Sales (G1 on your BAS Statement) in Q2 2020 will now be provided with a waiver of Fees for part of Q3 2020 (1/8/2020 until 30/9/2020).
How to apply:
Click through to the online application form, and be sure to read all the terms and conditions and complete the form no later than 15 July 2020.
Provide Q1 2020 and Q2 2020 Lodged BAS Statements showing ATO Confirmation no later than 28 July 2020.
Any questions, simply email [email protected]
PROMOTIONS
PML
New promotions commencing from next week can be found under promotions
Please note that there will be over & above targeted promotions:-
Peter Jackson Classic 30s – There is a range of activity by State & Grade
Longbeach Fresh Burst 30s – A & B Grade stores
Bond Street Classic 30s – A & B Grade stores – to support the launch
Bond Street Classic 25s – A & B Grade stores NSW
BATA
Updated promotions for week commencing 6th July. Can be found under promotions. Changes are an extension of the current Holiday 40/Pall Mall 40s promotions. Also added is the new carton configuration details for Rothmans & Pall Mall 30s – 180 stick to 120.
Rothmans 30s $38.66/$154.64 including GST and Pall Mall 30s $37.50/$150.00 including GST.
On Wednesday, 1st July, BAT missed some off invoice discounts for stores. It has been identified and they will arrange back payment.
Scandinavian Tobacco
Please note Scandinavian have deleted the Ventti July promotion due to inventory levels. Updated page under promotions.
The price per stick and price board layout sheets have been updated for next Monday, 6th July. Also to be found under promotions.
franchising excellence
TSG Franchise Management
F19/25-39 Cook Road
MITCHAM, VIC 3132
This transmission contains information that may be confidential and that may also be privileged. Unless you are the intended recipient of the message (or authorised to receive it for the intended recipient) you may not copy, forward, or otherwise use it, or disclose its contents to anyone else. If you have received this transmission in error, please notify us immediately and delete it from your system.