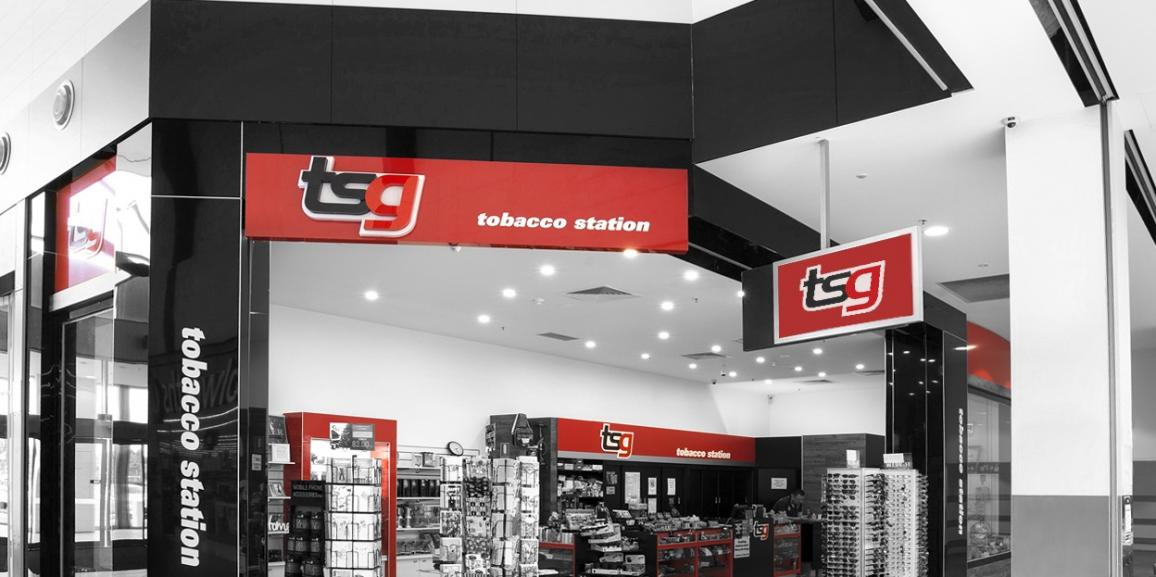 TSG Insider – Database backup, Fee relief, Promotions plus more
The TSG Insider
Your weekly bulletin
Friday 10 July 2020
Welcome to another edition of the
TSG Insider.
Contents
Backing up your database
Victorian store changes
Tobacco Training
Preferred Partners
Out of stock lines
Rick's Special
Online Order Deadline
Franchise Fees Relief Offer Promotions
COVID-19 Information
BACKING UP YOUR DATABASE
To safeguard against a ransomware attack, or your hard drive in your computer failing,
it is essential that you keep a backup of your POS database offsite.
This is a relatively easy process and only needs to be done once a week. There is a "How to back up your Sales Database" document on the TSG website which is found under IT Tips at tobaccosg.com. As always, if you have any problems following the document please call the IT dept and we will be happy to help.
VICTORIAN STORES
Due to the new (old) stage 3 restrictions in mainly metro Victoria the TSG Victorian Business Managers will be working from home for the next 6 weeks as per the Victorian Government directions.
Store visits will only be conducted where the matter is urgent – e.g. POS training.
Manufacturer's sales staff will be as follows:-
PML metro based reps will be working from home.
Imperial have implemented immediate direction to their Victorian field team to return to remote working
Richland all staff will work from home
BAT are yet to reply
VIC Premier Daniel Andrews said today whilst masks were not being made mandatory, people in lockdown areas should wear masks in situations where they cannot maintain physical distancing.
Tobacco Legislation Training – Reminder to Register your staff now!
On July 1st we launched the Tobacco Legislation Training platform for all franchisees to access and complete. Initial feedback has been hugely positive as many stores have viewed this as a great program to assist them in having properly trained staff, plus IT'S FREE!
The first 5 stores to complete the training will receive a $50 voucher for our online shop!! Remember – It is mandated by all Government bodies for anyone serving tobacco products to complete Tobacco Legislation Training.
TO REGISTER STAFF MEMBERS:
Send simply click on the link HERE to register a staff member
The link is also available on the website under the section Training and Induction
Any questions simply email: [email protected]
PREFERRED PARTNERS
OUT OF STOCK LINES –
If we run out of stock on a product you've ordered, we will now substitute your selection with a fast moving similar product of equal or GREATER value at no additional cost to you! This is to limit out of stock lines on your order, and continue to provide the best service we can to TSG stores. If you would not like this, please say NO SUBSTITUTION
in the Order notes section of the TSG Online Shop as you check out.
RICK'S WEEKLY SPECIALS
Who's reading this every week?
Have $20 OFF your order!
Use code RICKS20 when you check out
available 1 x per store for JULY ONLY –
ONLINE STORE ORDER DEADLINE REMINDER
The TSG online shop order deadlines are 5pm Thursday's, for dispatch Monday/Tuesday and 5pm Tuesday's for dispatch Thursday.
COVID-19 FRANCHISE FEES RELIEF OFFER
TSG is continuing its support for stores during the current Covid 19 Pandemic by offering a waiver of Franchise Fees (including Annual Franchise Fee and POS Support Fee) for the period 1/8/2020 until 30/9/2020.
Eligibility: Franchisees showing Total Sales (G1 on your BAS statement) down by 20% or more shown on your Q2 2020 BAS Statement compared with your Q1 2020 statement.
The Offer: Franchisees showing a down turn of at least 20% in Total Sales (G1 on your BAS Statement) in Q2 2020 will now be provided with a waiver of Fees for part of Q3 2020 (1/8/2020 until 30/9/2020).
How to apply:
Click through to the online application form, and be sure to read all the terms and conditions and complete the form no later than 15 July 2020.
Provide Q1 2020 and Q2 2020 Lodged BAS Statements showing ATO Confirmation no later than 28 July 2020.
Any questions, simply email [email protected]
PROMOTIONS
IMPERIAL
2 promotion changes for next week 13th July. Increased rebates on Parker & Simpson 25s and Parker & Simpson 30s coming back on promo. Highlighted in a beautiful soft blue.
The increase in rebate will be paid deferred, the amount payable will be calculated on the lower of compliant scan or direct purchases.
Exciting Rizla Red Offer (WA outlets excluded) commencing Monday 13th July for 2-weeks only. Purchase 5 boxes in one transaction of Rizla Red Singles or 5-Pack to receive a 35% discount paid immediately off invoice. More details under promotions.
Imperial are celebrating an upcoming cycle focus on a JPS 50th Anniversary Program which commenced this week.
In summary:
Trade Program runs for a period of 6 weeks (6th July – 16th August) rewarding up to 36% of stores with a Phillips XL Air Fryer (valued at $499 RRP) and $250 account credit.
To be eligible:
Stock full range of JPS cigarettes and tobacco
Uphold the range by having no JPS out of stocks during the program period
Achieve individual store scan sales targets on JPS 25s and JPS 40s
Scan will be validated and capped to direct purchases.
One page flyer can be found under promotions on our website. Speak to your Imperial Territory Manager for further information.
BATA
Updated BATA promotions can be found under promotions.
These changes are highlighted in orange. In most cases it is the existing case deals extending.
franchising excellence
TSG Franchise Management
F19/25-39 Cook Road
MITCHAM, VIC 3132
This transmission contains information that may be confidential and that may also be privileged. Unless you are the intended recipient of the message (or authorised to receive it for the intended recipient) you may not copy, forward, or otherwise use it, or disclose its contents to anyone else. If you have received this transmission in error, please notify us immediately and delete it from your system.