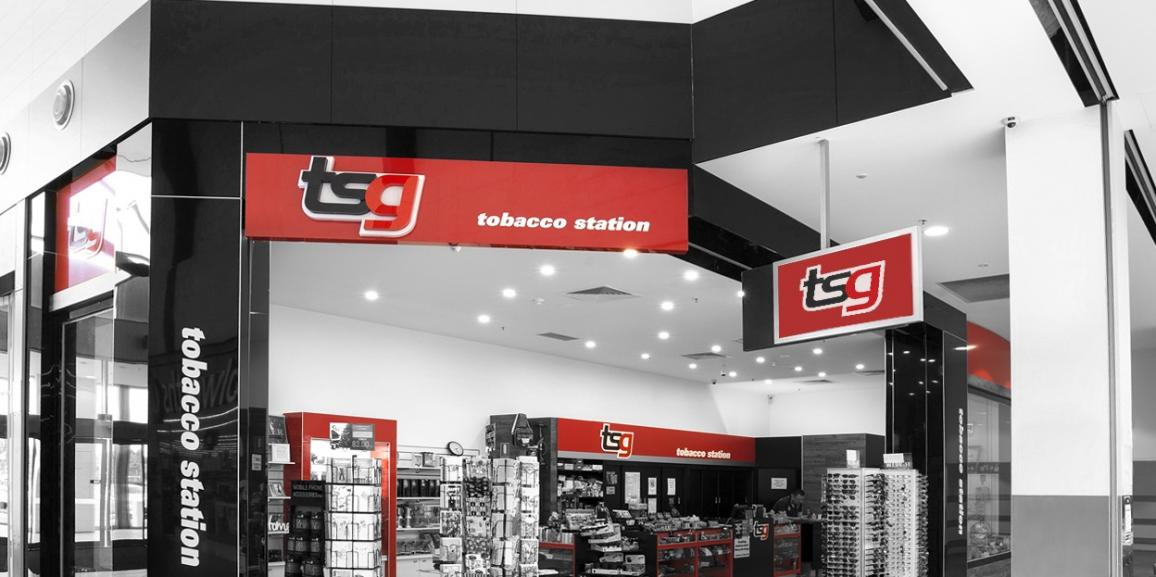 The TSG Insider
Your weekly bulletin
Friday 17 July 2020
Welcome to another edition of the
TSG Insider. 
Contents
Tobacco Training
Store opening hours
TSG Hand Sanitiser
Preferred Partners
Rick's Special
Franchise Fee Relief reminder Promotions
COVID-19 Information
TOBACCO LEGISLATION TRAINING – REGISTRATION EMAILS
You have been enrolled in a new course
On July 1st we launched the Tobacco Legislation Training platform for all franchisees to access and complete. Many of you who have registered will have recieved a confirmation email like the example below.
Please note you will need to follow the instructions using your login details to complete your regsitration.
If you have not received the email remember to check your Junk mail!
For more information please see Training and Induction
Any questions simply email: [email protected]
Example email from MGA for your online training: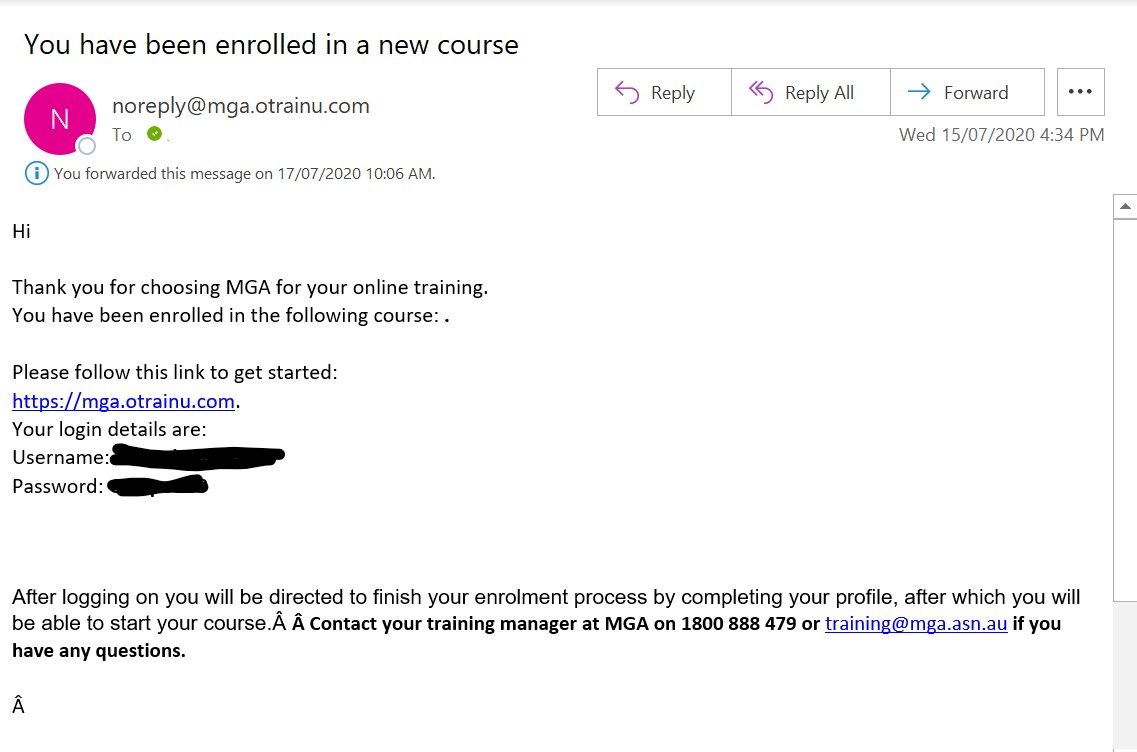 STORE OPENING HOURS
Due to the current situation, some stores may have changed their opening hours. To help serve your customers better it is essential that these are kept up to date. If you find that your opening hours on google are not correct, please send an email with updated times/days to [email protected] and we will update them for you. Also, if you have a current landline that is not listed or is wrong, please include that in an email.
NOT ALL HAND SANITISERS ARE THE SAME
Latest news reports confirm that some hand sanitisers fail to deliver on their promise of killing bacteria, including that associated with the Covid19 virus. To read more click here.
TSG offers premium quality ATF hand sanitiser for you and your customers. Our product has an alcohol content of 75% by weight, which converts to over 90% alcohol volume.
Research of inferior quality has proven to be ineffective and withdrawn from sale
Minimum standard as advised by The World Health Organisation is 80% ethanol or 75% isopropyl alcohol
TSG has seen a surge in demand in Victorian sanitiser sales with our product available at the HOT Price $5.00 ex GST
JULY SPECIALS
Available from 17 July to 30 July
T+ EXCLUSIVE TO TSG PRODUCTS
You may have noticed that we've added the Smoke Odor Exterminator Candles to your POS customer display screen recently.
We have many stores around Australia now selling this great product – available to all TSG franchisees via the TSG Online Shop.
Don't miss this great opportunity to BOOST YOUR SALES by stocking the Smoke Odor Exterminator Candles – exclusive to TSG!
RICK'S WEEKLY SPECIALS
Who's reading this every week?
Have $20 OFF your order!
Use code RICKS20 when you check out
available 1 x per store for JULY ONLY –
COVID-19 FRANCHISE FEES RELIEF OFFER
BAS STATEMENT DEADLINE 28 JULY 2020
Reminder to provide your Q1 2020 and Q2 2020 Lodged BAS Statements showing
ATO Confirmation no later than 28 July 2020.
Any questions, simply email [email protected]
PROMOTIONS
PML
PML have decided to extend the promotional change that was made to Bond Street Classic 25s earlier this week, through to the 2nd of August.
No other changes.  Updated information can be found under promotions.
PML have a couple of line extensions coming up in July/August.
Bond Street Classic 20
Introducing line extensions to Bond Street Classic 20s, with the inclusion of Red and Menthol variants.
Red variant – Release date 20th July.  Menthol variant – Release date 31st August.  Pricing the same as existing Blue & Gold product.
Configuration: 10 x 20
Longbeach Red 25g – QLD Exclusive
PML are introducing a line extension to Longbeach 25g to QLD only at this stage with the introduction of a Red variant.
Release date 20th July.  Same pricing as existing Blue & Yellow product.
Configuration: 5 x 25

More information on both releases can be found under products on the website.
PML Quotas – As we are all aware the government excise based increases will be occurring in September, therefore PML will have quotas in place on both FMC and RYO products.
The quotas for both FMC and RYO are based on stock purchased between 22nd June 2020 – 10th July 2020. Please note however that there has been a slight increase on the RYO quotas for A and B outlets as per the below:
A grade – Additional 2 weeks (included in quota)
B grade – Additional 1 week (included in quota)
These quotas will be effective, and visible on the PML portal, from 20th July 2020 – 28th August 2020 (inclusive).
In addition to the above, and to support the recent changes to their distribution network, PML have allowed an additional week for outlets that have a 48 hour delivery window with one order on a Friday per week and an additional 3 days for outlets that order twice weekly on Fridays with a 48 hour window.
IMPERIAL BRANDS
Promotions for next week can be found under promotions.  There are no changes from this week.
To further enhance the quality and smoking experience of JPS, Imperial Brands proudly announces the introduction of + Firm Touch Filter on the JPS core range of 20s, 25s, 30s & 40s*
JPS Menthol + Firm Touch Filter 20s is the first variant to commence flowing through now. The remaining variants will flow through to the market soon.
No changes to barcodes, pack or carton sizes.
* +Firm Touch Filter is not featured on JPS Superkings, JPS + Crushball and JPS 93mm.
BATA
There is a invoice pricing issue with the new Dunhill 20s.  BATA have been invoicing the product at $332.87 incl. GST.  The original price provided to TSG was $323.60.
This dearer price, $332.87, is the correct price.  BATA will arrange back payment from their end.
SCANDINAVIAN TOBACCO
New release – Ventti Menthol extra strength filters.  These have a high content of Menthol for an extra fresh flavour.
More information can be found under promotions.
franchising excellence
TSG Franchise Management
F19/25-39 Cook Road
MITCHAM, VIC 3132
This transmission contains information that may be confidential and that may also be privileged. Unless you are the intended recipient of the message (or authorised to receive it for the intended recipient) you may not copy, forward, or otherwise use it, or disclose its contents to anyone else. If you have received this transmission in error, please notify us immediately and delete it from your system.