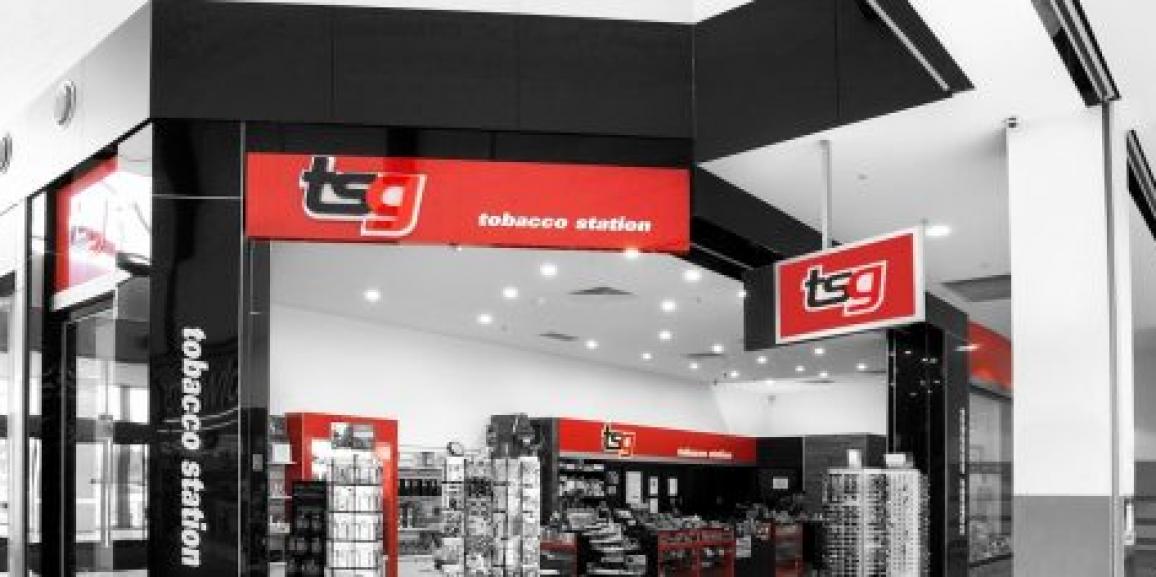 The TSG Insider
Your weekly bulletin
Friday 24 July 2020
Welcome to another edition of the
TSG Insider. 
Contents
Face Coverings VIC
Tobacco Training
Rebates Paid
Store opening hours
Latest Newsletter
Preferred Partners
Rick's Special
Franchise Fee Relief Promotions
COVID-19 Information
FACE MASKS NOW MANDATORY IN VICTORIAN LOCKDOWN AREAS 
Due to the ongoing crisis in Victoria, if you live in metropolitan Melbourne or Mitchell Shire you must wear a face covering when leaving home unless you have a lawful reason for not doing so.
A face covering needs to cover both your nose and mouth. It could be a face mask or shield. For more information see here.
TOBACCO LEGISLATION TRAINING – REGISTRATION EMAILS
Mandarin version coming soon!
On July 1st we launched the Tobacco Legislation Training platform for all franchisees to access and complete. Many of you who have registered will have received a confirmation email. Please note, you will need to follow the instructions using your login details to complete your registration. If you have not received the email remember to check your Junk mail folder!
For more information please see Training and Induction
Any questions simply email: [email protected]
REBATES PAID 
Rebates have been paid yesterday for June 2020 and paperwork emails have been sent. Note that for BATA trading terms for Q2 2020 please refer to your BATA representative.
STORE OPENING HOURS
Due to the current situation, some stores may have changed their opening hours. To help serve your customers better, it is essential that these are kept up to date. If you find that your opening hours on google are not correct, please send an email with updated times/days to [email protected] and we will update them for you. Also, if you have a current landline that is not listed or is wrong, please include that in an email.
TSG NEWSLETTER
The latest TSG Newsletter has been sent to all stores earlier this week. It contains articles for all TSG Franchisees including management and industry news, store anniversaries, online store product updates plus much more. If you missed it, simply click below to view it now.
TSG ONLINE SHOP WELCOMES SCANDINAVIAN TOBACCO GROUP
The TSG online store is pleased to confirm that Scandinavian Tobacco Group will be delivering a wide range of STG's well-known brands, including – Café Crème, Henri Wintermans, Ventti, Cricket and more.
Available through our Online Store from Monday 27th July – TSG DDPAY included.
For more information about this, please contact TSG Preferred Partners ph 1800 777 079 option 5.
JULY SPECIALS
Available from 17 July to 30 July
RICK'S WEEKLY SPECIALS
Who's reading this every week?
Have $20 OFF your order!
Use code RICKS20 when you check out
available 1 x per store for JULY ONLY
COVID-19 FRANCHISE FEES RELIEF OFFER
BAS STATEMENT DEADLINE 28 JULY 2020
Final reminder to provide your Q1 2020 and Q2 2020 Lodged BAS Statements showing
ATO Confirmation no later than Tuesday 28 July 2020.
Any questions, simply email [email protected]
PROMOTIONS
PML
PML have a case deal change for Bond Street Classic 25 that will commence Monday 27th July.
The change will be for all stores which will make the case deal for Bond Street Classic 25 consistent across the country.
All targeted activity on BSC25 will conclude on the 26th of July.
IMPERIAL
There are some updated promotional changes from next Monday 27th July.
Summary of the changes:
Increased rebates on Parker & Simpson 20's, 25's, 30's and 40's. The increase in rebate will be paid deferred and the amount payable will be calculated on the lower of compliant scan or direct purchases.
JPS 26 are also put on.
To further support the promotion during the current tracking period, Imperial will be revising each stores' allocation to accommodate for the potential sales growth.
The method is based on each store's sales performance (15/06 – 12/07) of Parker & Simpson TMC, with a 20% increase on their Parker & Simpson sales.
Therefore if an outlet has a total TMC allocation of 500 cartons for the 5-week period 26/06 – 30/07 (equivalent to 100 cartons per week) and their weekly average Parker & Simpson TMC sales is 30 cartons, they will have an additional 6 cartons (20%) added to their current allocation. As this is during the last week of the 5-week tracking period, their new total allocation will be 506 cartons (refer to table below):

These allocation increases will also be added and applied to the next tracking period of 4-weeks commencing 31/07 – 27/08.
Please note that time for July buying incentive is running out next Friday. Last chance to earn the additional $5/000 TMC and  $7/kg RYO.

BATA
2 promotional changes for next week – Holiday 25 gram and Winfield 25 gram Optimum.
Updated page can be found under promotions.
STUART ALEXANDER
August promotions can be found under promotions.
franchising excellence

TSG Franchise Management
F19/25-39 Cook Road
MITCHAM, VIC 3132

This transmission contains information that may be confidential and that may also be privileged. Unless you are the intended recipient of the message (or authorised to receive it for the intended recipient) you may not copy, forward, or otherwise use it, or disclose its contents to anyone else. If you have received this transmission in error, please notify us immediately and delete it from your system.