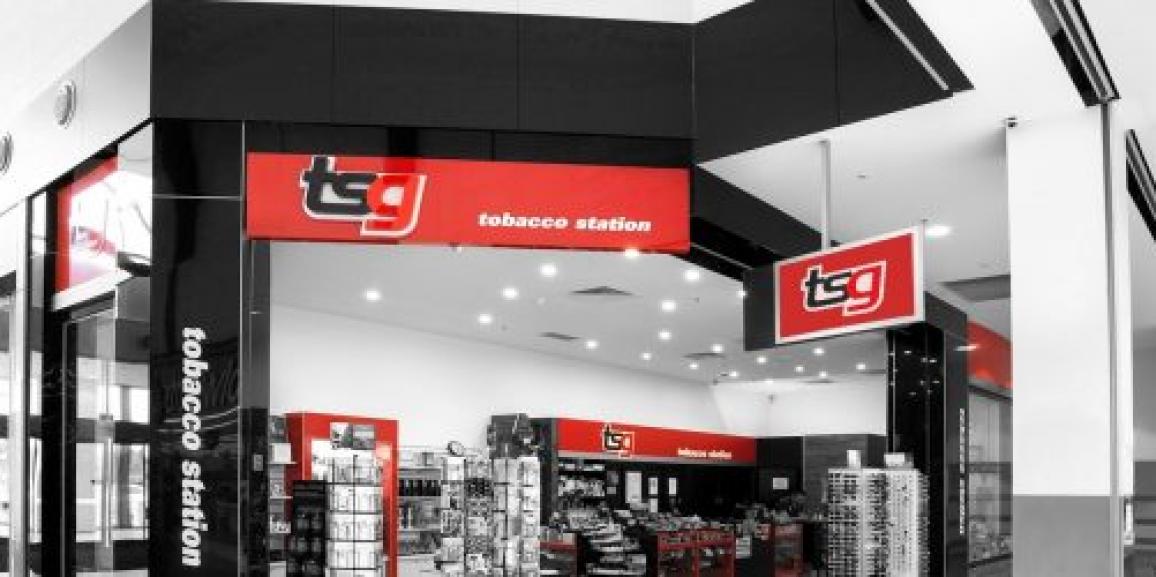 The TSG Insider
Your Weekly Update
Friday 31 July 2020
Contents
Illicit Tobacco Guide
Trading Term Performance
New OHS Rules
TobaccoTraining
Retailers Rights
Data Synchronisation
Rick's Specials
Promotions
ATO RELEASES ILLICIT TOBACCO GUIDE
Illicit tobacco continues to be a major issue within our industry.  Please find below link to the ATO report on the last financial year.  ILLICIT TOBACCO REPORT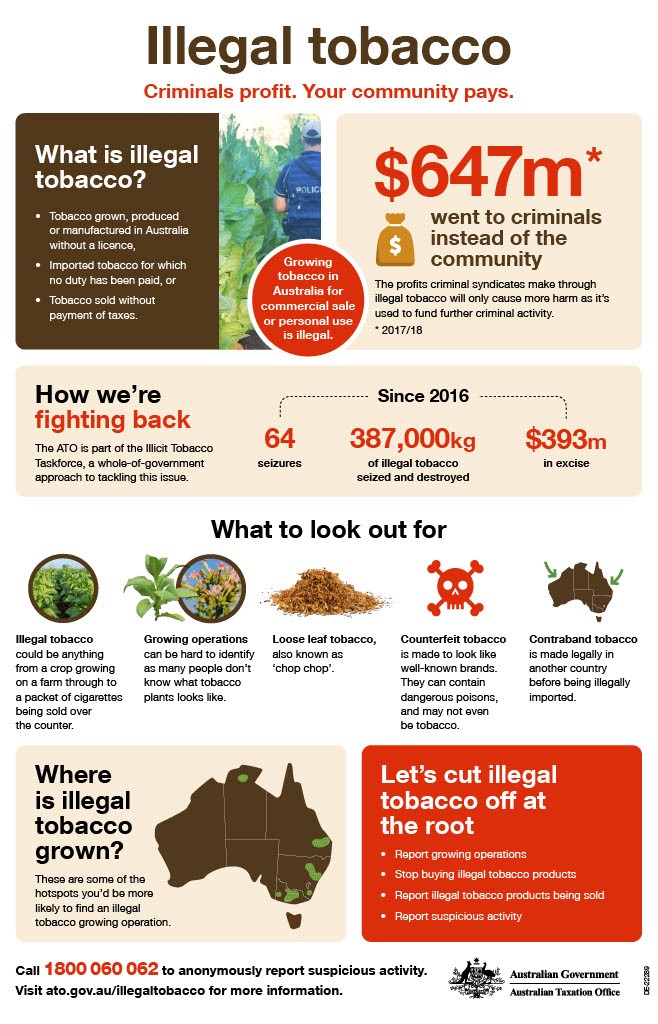 TRADING TERM PERFOMANCE SUMMARY
In the recent TSG Newsletter July edition we mentioned TSG will assist you by providing quarterly summaries of what you have actually earned as $$$/'000 TMC/kg from all suppliers.
We are pleased to announce that the first summary, based on Q2, will be emailed to stores in the coming days.
The aim of this summary is to help you make informed decisions on how to drive your profit margin and train your staff accordingly.
The summary is broken down to highlight your average earnings, as a blended rate on your TMC & RYO, from all 4 suppliers.  This is presented as a dollar rate per thousand sticks/kilo then down to a 200 stick carton and finally a packet/pouch of 25.  The totals for each outlet and each quarter will vary based on your quarterly/bi-monthly grading by supplier.  There will also be a table that will show the network average for comparison.  These figures make for some interesting reading.
For further information please contact your TSG Business Manager.
NEW OCCUPATIONAL HEALTH & SAFETY RULES 
Due to the current Covid19 Pandemic there has been an extension to the operation of the Occupational Health and Safety Act 2004. The temporary inclusion is in affect from Tuesday 28 July 2020.
The new rules carry penalties and require duty holders to notify WorkSafe when:
an employee, independent contractor, employee of the independent contractor or self-employed person has received a confirmed diagnosis of coronavirus (COVID-19) and;
the employee, independent contractor, employee of the independent contractor or self-employed person has attended the workplace within the relevant infection period.
Please refer for Worksafe for more information
TOBACCO LEGISLATION TRAINING
Mandarin version is now available
烟草法相关知识培训
现已推出中文版本
如果您还有其他疑问,请联系您所在区域的TSG经理
Also to note – when accessing the training site, you may need to adjust your security settings. To do this simply follow these steps below:
Open your Chrome browser
Click on three the dots at the top right hand side of your screen
Select Settings
Choose "privacy and security' from the left side menu
Then select 'site settings' and scroll down to 'pop ups'
Choose to allow this site by adding it to this setting.
If you have any problems simply contact TSG IT 03 8873 7900 option 2
RETAILER'S RIGHT TO REFUSE ENTRY TO STORES 
We would like to remind TSG retailers that are located in areas where face coverings are mandatory that you are within your rights to refuse service/entry to customers who are not wearing a face covering and fail to provide proof as to why they are exempt.
For more information read more
SYNCHRONISING YOUR SALES DATA
It's vitally important that your sales data synchronises with TSG head office. This ensures that you'll get the latest promotional updates and suppliers will receive correct data to enable them to process your rebates.
For further information, please see the About data synchronising document on the IT tips page on the TSG website.
PREFERRED PARTNERS
RICK'S WEEKLY SPECIALS
LAVA SLIM TUBES
LAVA SLIM RED 120 IN SHIPPERS OF 100
only $150+gst
ATF 75% ALCOHOL HAND SANITISER
ATF Hand Sanitiser 500ml – sold in boxes of 30
Now only $5 each + GST
TSG's PREMIUM RYO PARTNER!
TSG ONLINE SHOP WELCOMES SCANDINAVIAN TOBACCO GROUP
The TSG online store is pleased to confirm that Scandinavian Tobacco Group will be delivering a wide range of STG's well-known brands, including – Café Crème, Henri Wintermans, Ventti, Cricket and more.
Available through our Online Store from Monday 27th July – TSG DDPAY included.
For more information about this, please contact TSG Preferred Partners ph 1800 777 079 option 5.
PROMOTIONS
Quota's/Allocations
If you are not going to use your allocation from any of the 3 major suppliers please let your TSG Business Manager know how much stock, cigarettes and/or RYO, that you can "give back".
We always have stores looking for additional stock due to increased sales.  Suppliers generally will not provide additional stock to TSG as a group but will allow allocations to be moved between stores.
PML
New promotions commencing Monday, 3rd August, can be found under promotions.
BATA
August 31st price list – TO BE CONFIRMED – can be found under price lists.
New promotions commencing Monday, 3rd August, can be found under promotions.
BAT will be releasing Multi-buys: New Consumer Selling Units.  In other words – smaller cartons.  This will be on particular brands commencing in August.
The release will be staggered to minimise impact to store capital.
Things to note:-
Multi-buys have to be ordered separately to regular cartons.
Lower WLP with Deferred Case Rates.
Promotional Capping to apply separately to traditional carton configurations.
Not to be split and sold as individual packets – BATA will monitor
Scan vs Purchase tolerance (maximum +/-10%) to be monitored weekly
Any breaches will result in stores being blocked from ordering additional multibuy stock
RICHLANDS BRANDS
New promotions commencing Monday, 3rd August, can be found under promotions.
SCANDINAVIAN TOBACCO
August promotions 30% off on selected Ventti Filters are now available on the TSG Online Shop!
Special Selection Cigar Packs can be ordered direct through Scandinavian.
These flyers can be found under promotions on the website.
STUART ALEXANDER
August promotions can be found on the TSG website under promotions.
To be part of this promotional program outlets will need to purchase the stock from the following wholesalers:-
NSW – Steve (Corporate Cigars) & Safi (JE Marketing)
WA – Sanat (Minchin Australia)
QLD – Imran (Metro Wholesalers) & Marty (Sunstate Distributors)
SA/VIC/TAS – Morgan (Maravending)
VIC – Yogi JD Suppliers (Ranch Filters only)
TABSOL
TabSol Australia has partnered with Shift Payments to offer an exclusive trade credit facility with TSG.
This is a 14 day payment terms offer via Shift Payments.  Note that there is no interest and no fees for the 14 day period.
In case of a default on Direct debit, Shift will charge $25 for each default day and will work with the store concerned to retrieve funds.
For further details please read the 2 flyers regarding terms and conditions which can be found under procedures.
New promotions commencing Monday, 3rd August, can be found under promotions.
And Finally……
Updated price per stick spreadsheets and price board/ticketing layout by state can be found under promotions.
COVID-19 – INFORMATION AND RESOURCES
For current news, we're sending TSG Insider to your inbox. Can't find it?
You can always access our most recent correspondence on our website here.
LOOK AFTER YOURSELF
There are resources for you if you, your family or your staff need support.
Lifeline (13 11 14) and
Beyond Blue (1300 22 4636 or online chat).
TSG Franchise Management
F19/25-39 Cook Road
MITCHAM, VIC 3132
This transmission contains information that may be confidential and that may also be privileged. Unless you are the intended recipient of the message (or authorised to receive it for the intended recipient) you may not copy, forward, or otherwise use it, or disclose its contents to anyone else. If you have received this transmission in error, please notify us immediately and delete it from your system.