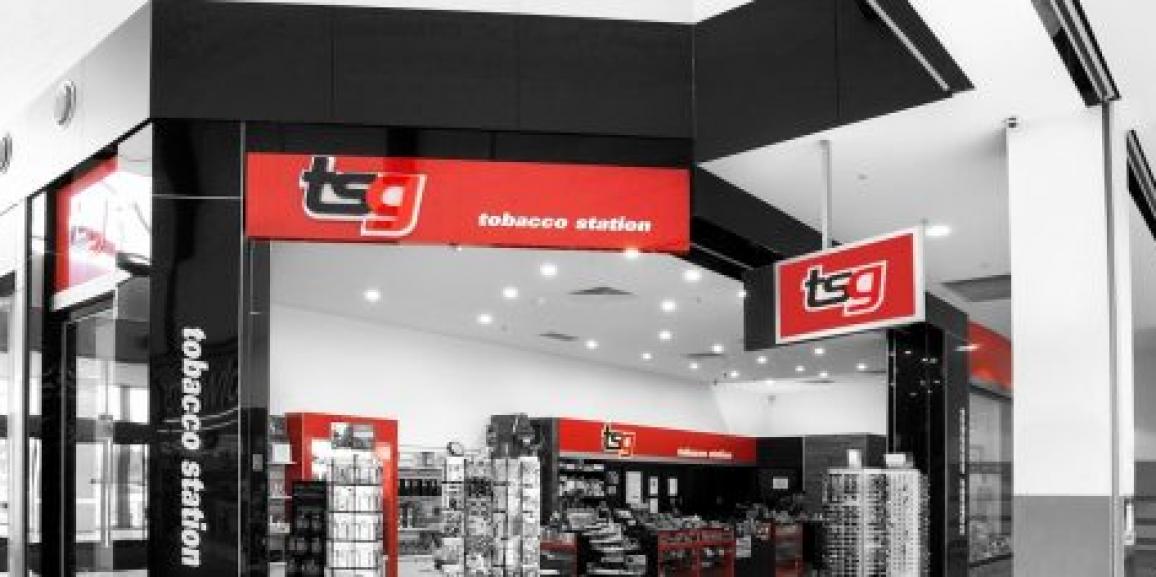 The TSG Insider
Your Weekly Update
Friday 14 August 2020
Contents
Melbourne Stage 4
Support for your business
Tobacco Compliance Training
Preferred Partners
Promotions
Covid-19 Resources
METROPOLITAN MELBOURNE – STAGE 4 RESTRICTIONS SUMMARY
TOBACCONISTS NOT PERMITTED TO OPEN
Under Stage 4 restrictions in Metropolitan Melbourne, only stores in permitted categories including Convenience Store and Newsagent category may remain open. Full details on permitted workplaces here.
Advice received from Business Victoria yesterday is that only businesses who have permitted categories listed by the Australian Business Register as their ANZSIC code may remain open. If you do not know your ANZSIC you can contact the ABR on tel 13 92 26.
Therefore TSG advises any retailers who are not convenience or newsagent according to their ANZSIC classification code to close immediately.
You may also seek further advice from Business Victoria on phone 13 22 15.
If you have temporarily ceased to open, please email [email protected]
SUPPORT FOR YOUR BUSINESS
Please review the COVID FAQs pages for links to government support programs. It is important, particularly for those stores in Victoria affected by the Stage 4 restrictions, to ensure you apply for all relevant government support programs.
FEE RELIEF APPLICATION DEADLINE EXTENDED
The current Fee Relief program application deadline has been extended until Friday 21 August.
Eligibility: Franchisees showing Total Sales (G1 on your BAS statement) down by 20% or more shown on your Q2 2020 BAS Statement compared with your Q1 2020 statement. The Offer: New applicants showing a down turn of at least 20% in Total Sales (G1 on your BAS Statement) in Q2 2020 will now be provided with a waiver of Fees for part of Q3 2020 (1/9/2020 until 30/9/2020).
How to apply: Click through to the online application form, and be sure to read all the terms and conditions and complete the form no later than 21 August 2020. New applicants must provide Q1 2020 and Q2 2020 Lodged BAS Statements showing ATO Confirmation no later than 21 August 2020. Any questions, simply email [email protected]
Please read in full the terms and conditions on the application form to ensure you understand eligibility criteria.
TOBACCO COMPLIANCE TRAINING REGISTRATIONS
Please note that following your registration, your welcome email from MGA may take up to 7 days to be emailed to you. Please ensure you check your junk mail in case it is there.
PREFERRED PARTNERS
RICK'S WEEKLY SPECIAL
LAVA SLIM TUBES – CLEARANCE
LAVA SLIM RED 120 IN SHIPPERS OF 100
only $140+gst
ATF 75% ALCOHOL HAND SANITISER
ATF Hand Sanitiser 500ml – sold in boxes of 30
Now only $5 each + GST
AUGUST SPECIALS
Available from 14 August to 28 August.
Includes hot items including lighters, flasks, Zippo fluid and much more…
RED HOT TSG ONLINE SHOP SPECIALS
NEW ONLINE STORE ORDER DEADLINE
12 NOON AEST TUESDAYS & THURSDAYS
Please note that cut off times have been changed to suit our growing number of suppliers.
We are dispatching 3 times per week.
SCANDINAVIAN TOBACCO GROUP
August Promotions
30% off on selected Ventti Filters are now available on the TSG Online Shop!
TSG's premium RYO partner!
GIZEH is one of the world's three largest and leading manufacturers in the smokers' accessories sector. The group's diverse range of products includes rolling papers, filters, and other accessories for a smokers RYO enjoyment. Featuring:
GIZEH filters – GIZEH quality and aggressively priced against market leaders Ventti and Ranch to boost store profit!
GIZEH papers – Real connoisseurs choose GIZEH to achieve the rolling result that conforms 100% to their own personal taste!
GIZEH rolling machines – The GIZEH Duo Roller delivers a knockout blow to Mini-Maxi!
Introduce your customers to GIZEH – QUALITY you can TRUST, and always in stock on the TSG Online Shop!
"CROOKS DON'T STOP FOR STAGE 4 RESTRICTIONS"
IAN SCHOLFIELD (VIC STATE MANAGER)
If you have been required to shut for stage 4 restrictions, please ensure your security systems are tested, and working. We suggest you:
test your alarm to ensure it works
if you have SmokeShield, set your alarm off and let the smoke deploy for 3-5 seconds before switching your alarm off
check your CCTV cameras are working
This should be a regular part of your store maintenance, but RIGHT NOW it's critical that you know that your store is protected.
PROMOTIONS
PML
PML will be extending the current promotion that was set to finish on Sunday for Choice Signature 40s through to the end of this promotional period. Updated page can be found under promotions.
PML had planned to have the final 3 digital tasks for Q3 tobacconist grading on the portal for the full month of August as per the below plan.
Task 3: WC 3rd August – Illegal Tobacco Trade (Duration: 4 Weeks)
Task 4: WC 3rd August – Smoke-Free Future (Duration: 4 Weeks)
Task 5: WC 3rd August – Excise Tasking (Duration: 4 Weeks)
They identified that the way Task 5 was loaded to the portal it was not as they expected it to be. PML have had this rectified so the final task will be available under "My Tasks" in the portal from this coming Monday the 17th of August and will run through to the 30th of August (2 weeks).
This will mean that all the final 3 tasks mentioned above will be available on the portal for the final two weeks of August for retailers to complete, if you haven't already completed the first two.
Imperial
Under promotions you will find Imperial promotions for the period Monday 17th – 30th August.
Key points:
Continuation of the deeper competitive rebates on Parker & Simpson 20s, 25s, 30s and 40s,
All promotional rebates will be paid deferred. The amount payable will be calculated on the lower of compliant scan or direct purchases. Please ensure scan vs. purchases are in line.
To further support the promotion during the current tracking period, Imperial will be revising each stores' allocation to accommodate for the potential sales growth. Each outlet with Imperial terms will be allocated 1 additional weeks' worth of stock on both TMC and RYO. Therefore their 2-week allocation consists of 3-weeks' worth of stock.
There is a cycle focus on Tally Ho 5-Pack commencing Friday 14th August 2020. The exclusive offer consists of buy 6 boxes of Tally Ho 5-Packs and only pay for 5.
More information and flyer can be found under promotions.
BAT
Updated promotions can be found under promotions
Not a great start to the RYO multi-buys. Due to unforeseen circumstances BAT have had to temporarily cease sales of Capstan 15/45g and Holiday 25/75g effective immediately. All RYO Multi-Buy STMs will be made available as of 31st August 2020. These include:
Capstan 15/45g
Holiday 25/75g
Winfield Optimum 25/75g
Rothmans 25/75g
Scandinavian Tobacco
Scandinavian Tobacco have a cigar and humidor offer starting Monday 17th of August, until stock lasts. Look for the flyer under promotions for more information.
COVID-19 – INFORMATION AND RESOURCES
For current news, we're sending TSG Insider to your inbox. Can't find it?
You can always access our most recent correspondence on our website here.
LOOK AFTER YOURSELF
There are resources for you if you, your family or your staff need support.
Lifeline (13 11 14) and
Beyond Blue (1300 22 4636 or online chat).
TSG Franchise Management
F19/25-39 Cook Road
MITCHAM, VIC 3132
This transmission contains information that may be confidential and that may also be privileged. Unless you are the intended recipient of the message (or authorised to receive it for the intended recipient) you may not copy, forward, or otherwise use it, or disclose its contents to anyone else. If you have received this transmission in error, please notify us immediately and delete it from your system.