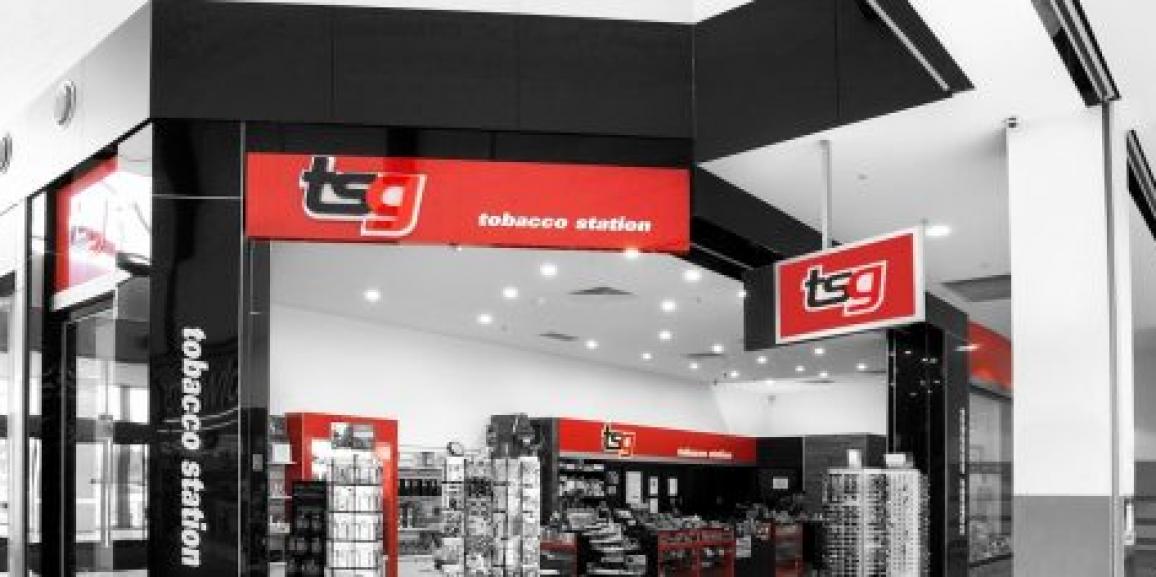 The TSG Insider
Your Weekly Update
Friday 21 August 2020
Contents
Quotas Updates
September Price Rise Melbourne Stage 4
Training Registration
Preferred Partners
Promotions
Covid-19 Resources
QUOTA/TRANSFERS UPDATES
BATA
Still not allowing movements of stock between stores
Imperial
All stores received 3 weeks quota for the last 2 weeks of August so should be sufficient.
PML
No stock available unless another store gives up remaining allocation.
REBATES PAID TODAY
July Rebates have been paid today and the paperwork has been emailed.

SEPTEMBER 2020 PRICE RISE
All suppliers are increasing their prices from Monday the 31st August . TSG will be updating Bata prices in our system on Sunday the 30th August and they will be ready for you upload to your system at 2pm.
Do not perform an update stock and prices in your system before 2pm Sunday 30th August as they will not be correct.
If you're unsure of how to update your prices please refer to the Rise Instructions document found here.
METROPOLITAN MELBOURNE – STAGE 4 RESTRICTIONS SUMMARY
TOBACCONISTS NOT PERMITTED TO OPEN
Under Stage 4 restrictions in Metropolitan Melbourne, only stores in permitted categories including Convenience Store and Newsagent category may remain open. Full details on permitted workplaces here.
Therefore TSG advises any retailers in Metropolitan Melbourne who are not convenience or newsagent according to their ANZSIC classification code to close during Stage 4 Restrictions.
You may also seek further advice from Business Victoria on phone 13 22 15.
If you have temporarily ceased to open, please email [email protected]
SUPPORT FOR YOUR BUSINESS
Please review the COVID FAQs pages for links to government support programs. It is important, particularly for those stores in Victoria affected by the Stage 4 restrictions, to ensure you apply for all relevant government support programs.
FEE RELIEF APPLICATION DEADLINE EXTENDED – CLOSING TODAY
The current Fee Relief program application deadline has been extended until Friday 21 August.
Eligibility: Franchisees showing Total Sales (G1 on your BAS statement) down by 20% or more shown on your Q2 2020 BAS Statement compared with your Q1 2020 statement. The Offer: New applicants showing a down turn of at least 20% in Total Sales (G1 on your BAS Statement) in Q2 2020 will now be provided with a waiver of Fees for part of Q3 2020 (1/9/2020 until 30/9/2020).
How to apply: Click through to the online application form, and be sure to read all the terms and conditions and complete the form no later than 21 August 2020. New applicants must provide Q1 2020 and Q2 2020 Lodged BAS Statements showing ATO Confirmation no later than 21 August 2020. Any questions, simply email [email protected]
Please read in full the terms and conditions on the application form to ensure you understand eligibility criteria.
TOBACCO COMPLIANCE TRAINING REGISTRATIONS
Please note that following your registration, your welcome email from MGA may take up to 7 days to be emailed to you. Please ensure you check your junk mail in case it is there.
PREFERRED PARTNERS
RICK'S WEEKLY SPECIAL
COVID CRAZY DISCOUNTS
ONLY 15 AVAILABLE!
Recieve a mysterious discount on all T+ Products including:
Kilo 1K
Smoke Exterminator
Refresh
Fat Panda
How to redeem:
Step 1 – Log onto the Online shop
Step 2 – Add T+ Products to your cart
Step 3 – On check out enter the coupon code "COVIDCRAZY"
Step 4 – If you're one of the first 15 to redeem, you will see the discount total. If you have missed out, you will see the message "Coupon usage limit has been reached". After you have applied the coupon code, you still have an opportunity to alter your cart.
AUGUST SPECIALS
Available from 14 August to 28 August.
Includes hot items including flighters, flasks, Zippo fluid and much more…
RED HOT TSG ONLINE SHOP SPECIALS
NEW ONLINE STORE ORDER DEADLINE
12 NOON AEST TUESDAYS & THURSDAYS
Please note that cut off times have been changed to suit the our growing number of suppliers.
We are dispatching 3 times per week.
PROMOTIONS
PML
Reminder to complete your PML digital tasks 3 & 4 relating to the PML trading term grading for Q3. (This is the illicit tobacco task and the Smoke-Free task).
These two tasks are available to be completed up until the 28th of August. Thank you to the stores who have completed.
The final task (5) is now also available to complete (the Excise task). This is also available to be completed until the 28th of August.
Tasmanian stores – deliveries to Tasmania have returned to business as usual so the extended credit for Tasmanian retailers will return to normal as planned from close of business today.
BAT
Updated promotions for next week can be found under promotions. Current Pall Mall 40/Holiday 40 rebates extended for another week.
myBAT only displays the promotional caps for subtrade marks with off invoice deals loaded for the month.
As Pall Mall/Holiday 30 promotions are deferred in August they will not be displayed on myBAT. Your BAT rep can assist.
Going well with these multi-buys. There has been a miscommunication from BAT on two multi-buy capping volumes.
Rothmans Cool Crush 25/75 and Winfield Original 20/80 had their weekly caps swapped. Updated list under promotions.
QLD ONLY – Roller's Cut 25 gram RYO being released 1st September. $46.36 WLP incl. GST. Deleted product will be Port Royal Highland Whisky 25 gram.
Nationally – Winnies rolling papers and crush filters both released 1st September.
More information on these products can be found under products.
Richland
As previously communicated outlets that achieve +5% TMC share for Richland scan can earn an additional TMC $3.00/'000 deferred on purchases.
Stores that choose/or are not recognised by at least 1 major manufacturer can also earn $2.00/'000 deferred on purchases if their store has opted into the PML 50% price board option and has a minimum 4 price board slots/tickets for Richland. 10% scan versus purchase variance applies for both components and photos required of the priceboard/ticketing.
The current environment is slowing down the process of photo collection on the price board/ticketing option so TSG will delay the $2.00 component on a quarterly basis i.e. start of Q4 October.
Stuart Alexander
Tasmanian stores – Lorne Geeves Agencies, 22 Silwood Ave Howrah will be our wholesale contact for Stuart Alexander product going forward.
Contact Lorne on 0410 436 614 or email [email protected]
Price lists
PML, Imperial and BAT all have August 31st price lists on the website under price lists. This is the second version from BAT labelled v2. Original version deleted. Scandinavian Tobacco price list also added. Their price list commences Tuesday 1st September.

COVID-19 – INFORMATION AND RESOURCES
For current news, we're sending TSG Insider to your inbox. Can't find it?
You can always access our most recent correspondence on our website here.
LOOK AFTER YOURSELF
There are resources for you if you, your family or your staff need support.
Lifeline (13 11 14) and
Beyond Blue (1300 22 4636 or online chat).
TSG Franchise Management
F19/25-39 Cook Road
MITCHAM, VIC 3132
This transmission contains information that may be confidential and that may also be privileged. Unless you are the intended recipient of the message (or authorised to receive it for the intended recipient) you may not copy, forward, or otherwise use it, or disclose its contents to anyone else. If you have received this transmission in error, please notify us immediately and delete it from your system.