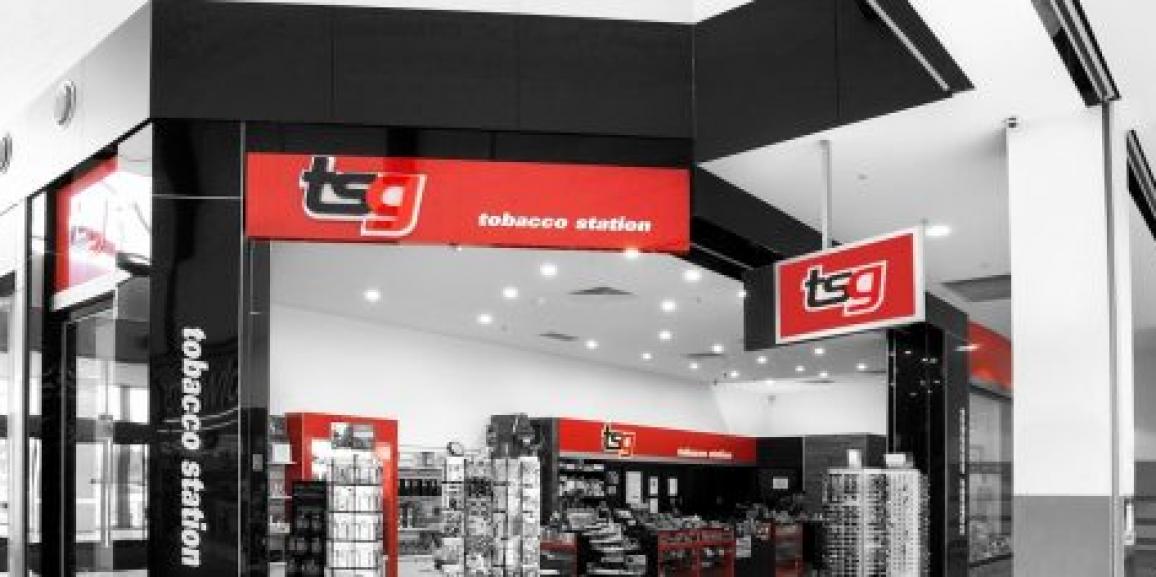 The TSG Insider
Your Weekly Update
Friday 11 September 2020
Contents
Vic Metro Click & Collect
Scan Data Importance-2
Women of TSG
Preferred Partners
Promotions
Covid-19 Resources
METROPOLITAN MELBOURNE – Click and Collect setup
Covid 19 restrictions in metropolitan Melbourne are easing ever so slightly from midnight 13th September. If you anticipate you will be doing Click and Collect, please advise TSG head office so we can add contact phone numbers for your store to the website. Simply email: [email protected]
Please note, you must follow the Business Victoria guidelines found here under the Click and Collect heading.
ACCURATE SCAN DATA & THE INHERENT IMPORTANCE
Part 2
Following last week's update regarding some erratic scanning behavior PML has addressed the issue to TSG as well and asked us to share below content with our network:
"As you are aware Philip Morris are committed to building strong & sustainable partnerships within the tobacconist channel. We have designed our trading terms and tailored our promotional investment to ensure that the tobacconist channel is considered the primary destination for adult tobacco consumers to purchase tobacco products.
A key requirement to be able to effectively measure and maintain this investment is to ensure it is working for both our retail partners and for Philip Morris. To do this we need to be able to trust the scan data that is provided by our retail partners. Over the last few weeks there have been some questionable performance spikes within the channel casting doubt over the accuracy of the scan data being provided by stores. It is imperative that accurate scan data is provided by all retailers and products are only scanned at the time of the physical sale.
It is also important to understand that Philip Morris has created its trading terms with the primary intent to build sustainable partnerships and reward retailer performance. A key metric used to establish this performance is Philip Morris share which has a direct impact on your quality grading and share tier results. Inaccurate scan data may have a negative impact to your Philip Morris share performance and as such a severe impact to your overall earning capabilities within your Philip Morris tobacconist trading terms.
Philip Morris remains committed to our ongoing business partnerships within the tobacconist channel and looks forward to your support in ensuring that the scan data provided by all retailers is accurate and of the highest quality. "
We appreciate PML's collaborative approach in addressing this matter and let this be a stark reminder why scan data must be accurate. Non-compliance for a few comes at a cost of the entire channel and will impact everyone down the track.
WOMEN OF TSG
Online event coming soon
We are planning an online catch up event in the coming weeks. Please keep an eye on the TSG Website for details and how to attend.
If you would like more information simply email: [email protected]
PREFERRED PARTNERS
TSG WELCOMES – TV SHOP
Australasia's Largest Direct Response Marketer
The large range of products are suitable for small to large TSG stores, and is certain to be a great way to boost your basket size with these proven products.
TV SHOP uses direct response advertising and multi-channel distribution to reach further as well as operating a call centre that never closes.
To view the full range click here.
For more information or to get on board please contact our TSG Business Development Manager
James Brennan on 0417 990 917
RICK'S WEEKLY SPECIAL
ARAMAX Vape Juices Sale Extended
75% OFF VAPE JUICES with under 3 months code remaining.
Order now while still available at the TSG Online Shop!
RE-FRESH SMOKE ODOUR ELIMINATOR
T+ Exclusive Product
The Re-Fresh Smoke Odour eliminator has now been added to the POS customer facing screen.
Stock up now via the TSG online store.
PROMOTIONS
PML
PML have a few date changes for promotions currently running in September.
There are some promotions that are extended until the 15th of September (extra 2 days). This takes the relevant promotional period to 2.3 weeks. From a capping perspective PML have been good enough to cap payments on these lines at 3 weeks in total for orders placed within the relevant promotional period.
The promotional lines running for the extra 2 days are below and these changes are highlighted in orange on the promotional form found under promotions.
Bond Street Classic 20 (NSW,VIC,TAS,WA)
Bond Street Classic 25 (NAT)
Bond Street Classic 30 (NAT)
Choice signature 20 (QLD,SA,NT)
Choice signature 40 (NAT)
Harmony 20 (NAT)
Choice 25g (NAT)
Bond Street 15g (NAT)
Bond Street 25g (NAT)
Longbeach 25g (NAT)
BAT
Different story for BAT……
BAT are also extending current promotions for 2 additional days to include 14th & 15th September. Also there are changes to Rothmans 40s & Rothmans 25s rebates from the 16th of September. This update can be found under promotions.
Unlike PML the reply from BAT in regards to the capping for the additional 2 days is as follows:-
"In line with promotions being extended for the 14th & 15th of September, Deferred Promotional caps will be in line with historical data for the respective days with an uplift applied."
We have asked for this statement to be explained in more detail but as at 3.30 p.m. today no response has been received from BAT. Therefore we cannot confirm how cappings will be applied for these 2 extra days.
In other news Holiday 20s & 40s launch for all states, other than Tasmania, has been delayed until mid-October. We will confirm exact timings in a future update.
Imperial
Imperial promotions can be found under promotions for the period 14/09/20 – 27/09/20. THIS IS VERSION 2 (V2).
The changes to the original version that was on the website are:-
Increase in rebate on Parker & Simpson 20s and Riverstone 25g for WC 14th September
Decrease in rebate on JPS 40s for WC 14th and WC 21st September.
ITA is ceasing manufacture of both Log Cabin 50g Tin tobacco and Dr Pat Irish 50g Tin tobacco.
These products will no longer be available for purchase from approximately October 2020 unless sold out earlier.
Store targets – Due to the complexities with allocations/tracking over the last few months Imperial have opted for simplicity. As such, they will extend the target period from the current 31/08/20 – 13/09/20 to cover the remainder of September, meaning that period will now be from the 31/08/20 – 30/09/20.
In summary, this results in you having 4½ weeks to achieve a 2-week allocation.
Richland
New promotions for the period 14th – 27th September on the website has no changes to existing case deals.
Also under promotions is a one page flyer on some deals on Richland niche products.
Other information
All price per stick and price board spreadsheets have been updated based on above changes and can also be found under promotions.
COVID-19 – INFORMATION AND RESOURCES
For current news, we're sending TSG Insider to your inbox. Can't find it?
You can always access our most recent correspondence on our website here.
LOOK AFTER YOURSELF
There are resources for you if you, your family or your staff need support.
Lifeline (13 11 14) and
Beyond Blue (1300 22 4636 or online chat).
TSG Franchise Management
F19/25-39 Cook Road
MITCHAM, VIC 3132
This transmission contains information that may be confidential and that may also be privileged. Unless you are the intended recipient of the message (or authorised to receive it for the intended recipient) you may not copy, forward, or otherwise use it, or disclose its contents to anyone else. If you have received this transmission in error, please notify us immediately and delete it from your system.