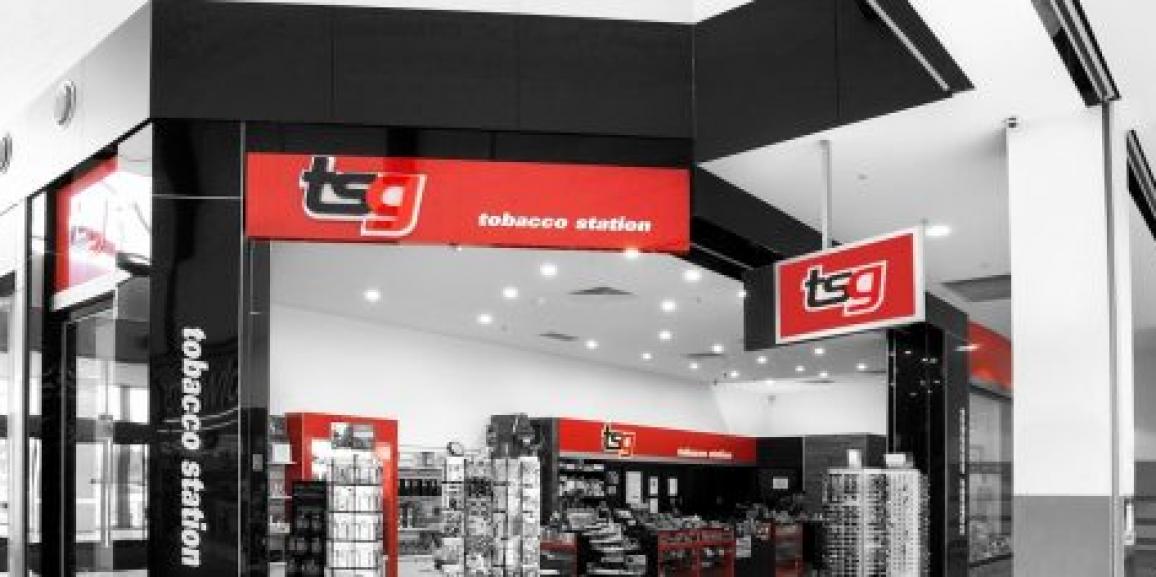 The TSG Insider
Your Weekly Update
Friday 9 October 2020
Contents
Women of TSG
Carton Subcategories
Preferred Partners
Online Store Order Times
Promotions
Covid-19 Resources
WOMEN OF TSG
Get ready for the next event!
A big thank you to the franchisees who were able to make it to the Women of TSG catch up earlier this week.
The next event is on Thursday 5 November and will be a Spring racing event so get your hats ready! We will have special guests, prizes and lots of fun.
To get the most out of the day registrations will be limited and must be in by Wednesday 21 October. To register simply email: [email protected]
As usual information can be found on the TSG website here.
Hope to see many of you there!
REALIGNING BATA CARTON SUBCATEGORIES
In the coming weeks TSG will be realigning all carton subcategories for Bata products which had changed due to new smaller carton configurations. These include B&H 30s, Holiday Kings 22s, Dunhill 23s, Rothmans 30s, Pall Mall 30s, Winfield 30s and 40s and is necessary for promotional and price board purposes.
For example, Rothman 30/120 carton will change from R30X4 back to RTH30 in line with the packet subcategory whilst the 180-stick carton will be changed to RTH30D.
Most changes can be done automatically by TSG however, those without Bata terms and still selling the older style cartons need to let the IT dept know so we can accommodate for this.
Instructions on how to so in the link here.
PREFERRED PARTNERS
ONLINE STORE ORDER CUTOFF – 12 NOON AEDST TUESDAYS & THURSDAYS
With the advent of Daylight Savings its important to note the new cutoff times as we still have a number of stores ordering just after cut off.
12noon VIC/NSW/ACT/TAS

11am QLD

10 30am NT/SA

9am WA
Please note, that if you miss the cut-offs, you're automatically adding 3 days to you delivery time.
ATF 75% ALCOHOL HAND SANITISER

ATF Hand Sanitiser 500ml – sold in boxes of 30
Now only $5 each + GST
THESE WON'T LAST LONG!
JOBON GIFT LIGHTERS JET ARE BACK!!!
The latest shipment has arrived, but there are limited quantities. Shop online NOW so you don't miss out!!
Priced between $11.95-$17.50 each + GST
WHILE STOCKS LAST!!!

TSG has partnered with TV Shop / Brand Developers to bring a large range of products to TSG franchisees.
TV Shop presents a great opportunity for personal shopping, be it for yourselves, family or friends, with many great gift ideas!
Please note: Most of these products are NOT SUITABLE to be sold in TSG stores, but some may be relevant to your store based on your location, store type and demographics.
Importantly, please keep your tobacco trading terms in mind, should you wish to stock any of these products in store. To view the full range of TV Shop products click here.
For more information or to get on board please contact our TSG Business Development Manager James Brennan on 0417 990 917
PROMOTIONS
PML
PML have a couple promotional adjustments which will commence Monday the 12th of October.
There are three changes, Bond Street Classic 25, Choice Signature 25 and Bond Street 15g.
These can be found under promotions and all changes are highlighted in orange.
PML Q4 Trading Terms –:
In regards to Quality gradings all stores will be regraded.
A grade – grow (>+0.1%) Longbeach FMC brand family share of total cigarettes verses Q3 base during Q4 (1st October to 31st December 2020). *Condition of don't decline PML share or achieve tier 1 share benchmark still stands for A grade.

B grade – hold (between the range of -0.1% and +0.1%) Longbeach FMC brand family share of total cigarettes flat verses Q3 base during Q4 (1st October to 31st December 2020).

Digital tasks will be as follows. Please note there is always the chance that tasks will not go out on the exact time communicated and any changes we will endeavour to communicate. Also Melbourne metro stores still closed due to COVID-19 restrictions can still complete the digital tasks.

Task 1: W/C: 12th October – Digital Tasking Survey (Duration: 1 Week)
Task 2: W/C: 26th October – Brand Education (Duration: 1 Week)
Task 3: W/C 2nd November – Brand Education (Duration: 1 Week)
Task 4: W/C 16th November – Brand Education (Duration: 1 Week)
Task 5: W/C 23rd November – Brand Education (Duration: 1 Week)
Performance
PML will be offering bonus share during Q4 to contribute to cigarette performance share tiers. The bonus share will work as follows-

During Q4 (1st October to 31st December 2020) for every % point of share growth of Bond Street Classic FMC brand family of total cigarettes verses Q3 base will be doubled and added to the total PML FMC share of total cigarettes for Q4. This will be used to determine the outlet's total PML cigarette share of total cigarettes and therefore determine the outlets FMC share tier payment for Q4.
e.g. If a NSW Metro outlet's PML FMC share during Q4 is 26% and their Bond Street Classic share during Q3 was 5% and they grow it to 6.5% in Q4 we will double the growth and add the 3% to their total PML FMC Q4 share of 26%. This means for the Q4 the NSW Metro outlet has achieved 29% share and will be paid at tier 1 for FMC performance.
Any new outlets that open in Q4 will be included for bonus share.
Please note that the bonus share will only be used to determine the share tier payments & will not count towards quality grade measurements.
RYO share tiers will continue with the same adjustments made last quarter in Q4:-

Tier 1 >15%,
Tier 2 <15% and >10%
Tier 3 <10% and >5%
Tier 4 <5%
And finally…….are you currently part of the PML 50% price board option?
Stay tuned. Some exciting news is on its way……….
IMPERIAL
The latest round of tiering has been completed.
We encourage you to discuss with your Imperial sales representative and TSG Business Manager how you can maintain/improve your tier in the future.
In order to further support Retailers, Imperial will be paying the tiering rebate immediately off invoice.
The next tiering assessment will be conducted in early 2021.
BAT
BAT also have a couple promotional adjustments which will commence Monday the 12th of October.
Current Pall Mall 20s & Holiday 20s case rates being extended for 2 additional weeks along with some changes to Multi Buys.
BAT have commenced taking back return stock in all states except the Melbourne metro area due to COVID-19 closure.
These stores will be targeted once Melbourne stores are able to re-open.
Richland
Promotions commencing on Monday the 12th can be found under promotions. No changes to current case deals.
Tabsol
Under promotions you'll find a Super Special on Ethos Royale RYO 25g – Rum Blend.
Price is $39.70 per pouch incl GST.
As previously mentioned TabSol have partnered with SHIFT payments to offer 14 days payment terms to TSG stores.
The Benefit to Stores:
Immediate cash flow benefit to stores – 14 days to pay TabSol invoices
Easy to set up & friendly customer service
Credit limits based on individuals qualifying criteria.
$200 reward offer to stores that sign up. To qualify for your $200 reward, simply:
Sign up to the Shift Payment facility
Place 4 orders with TabSol between now and the end of December 2020 and receive $50 off per order
Under promotions you will find the following documents:
TSG and TabSol flyer with the above details
TabSol and SHIFT flyer detailing how it works
COVID-19 – INFORMATION AND RESOURCES
For current news, we're sending TSG Insider to your inbox. Can't find it?
You can always access our most recent correspondence on our website here.
LOOK AFTER YOURSELF
There are resources for you if you, your family or your staff need support.
Lifeline (13 11 14) and
Beyond Blue (1300 22 4636 or online chat).
TSG Franchise Management
F19/25-39 Cook Road
MITCHAM, VIC 3132
This transmission contains information that may be confidential and that may also be privileged. Unless you are the intended recipient of the message (or authorised to receive it for the intended recipient) you may not copy, forward, or otherwise use it, or disclose its contents to anyone else. If you have received this transmission in error, please notify us immediately and delete it from your system.