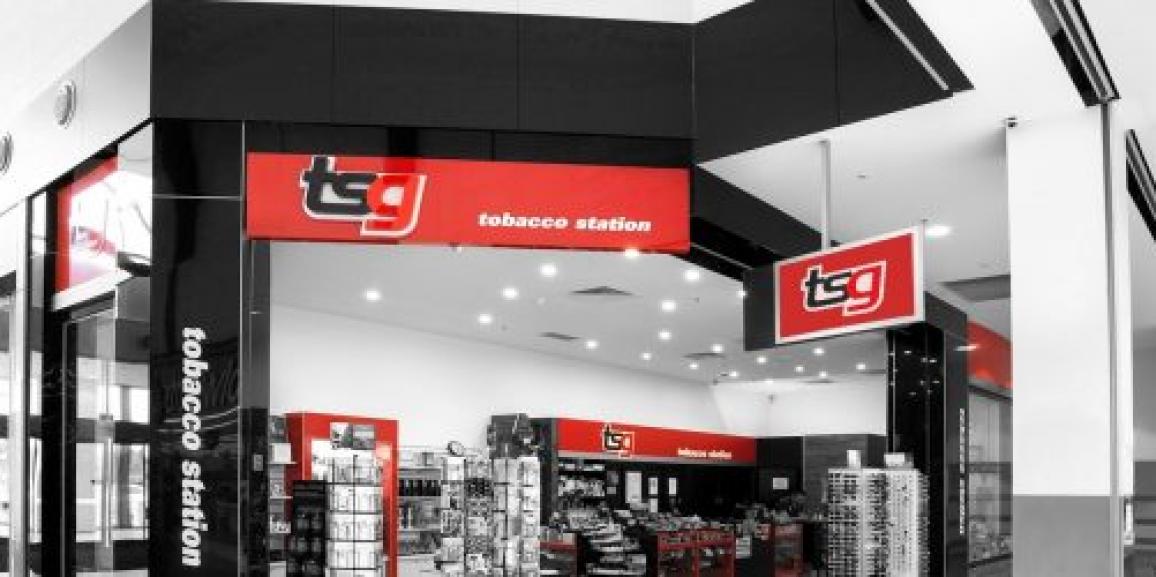 The TSG Insider
Your Weekly Update
Friday 30 October 2020
Contents
Vaping Sales in Danger
Public Holiday Tuesday
Online order deadline
Preferred Partners
Promotions
Covid-19 Resources
URGENT CALL TO ACTION!
HELP TO PREVENT THE PRESCRIPTION MONOPOLY FOR PHARMACISTS
**************DEADLINE THURSDAY 5 NOVEMBER*****************
The government has established the Select Committee on Tobacco Harm Reduction to inquire into tobacco harm reduction strategies including sale of e-cigarettes as a consumer product in retail stores.
This may result in legislation to regulate the supply of nicotine vaping products through a 'prescription model' which legislates a monopoly for pharmacists.
We are concerned that:
The prescription model discriminates against trusted Australian retailers
Current law and government proposals deny retailers a chance to sell better products
Prescribing nicotine vaping products makes less harmful products harder to obtain than cigarettes
Our customers trust retailers and know that we are responsible
The prescription model is out of step with the rest of the world
If you are concerned too – make your submission by 5 November
TSG will be making a submission, but additional submissions done by you, our retailers will assist the cause.
HOW TO MAKE A SUBMISSION
Download and update this template in word
Email your submission to: [email protected]
MELBOURNE CUP PUBLIC HOLIDAY – TUESDAY 3 NOVEMBER
Due to the public holiday in Victoria Tuesday 3 November, please note that the head office will be unattended.
Should you have an IT emergency, you can call the office 03 8873 7900 and follow the prompts to contact our on call service.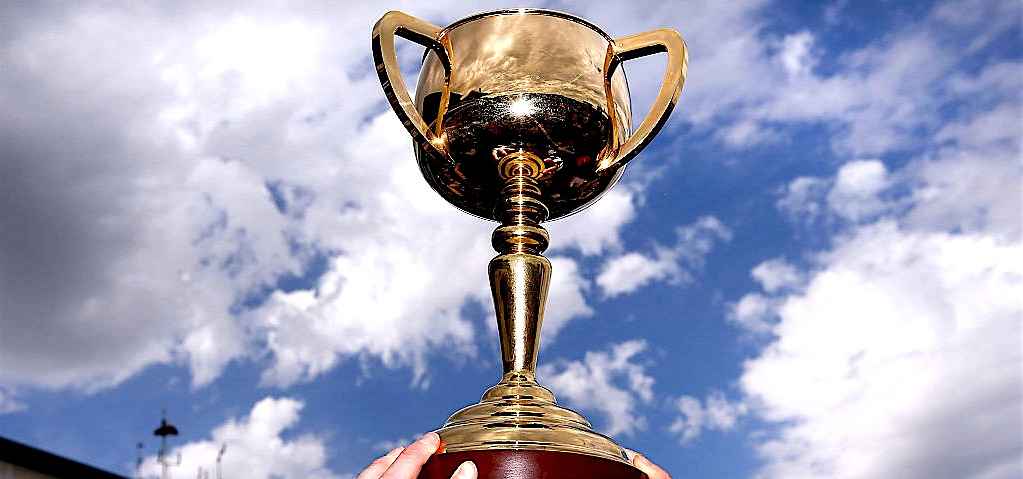 The 2020 Melbourne Cup
ONLINE ORDERS DISPATCHED NEXT THURSDAY 5 NOVEMBER
Please note that due to the Melbourne Cup Public Holiday, any orders received by the Preferred Partner team after 12 noon* Tuesday 27th October will not be dispatched before Thursday 5th November.
*denotes Melbourne time
With the end of the year fast approaching Brand Developers have more specials on offer which could be a great opportunity to save some money on family and friends Christmas gifts. Get your order in now!
To view November Specials click here. Please find order form here.
RANCH SPECIAL – 2 WEEKS ONLY!
Starting now until – 6 November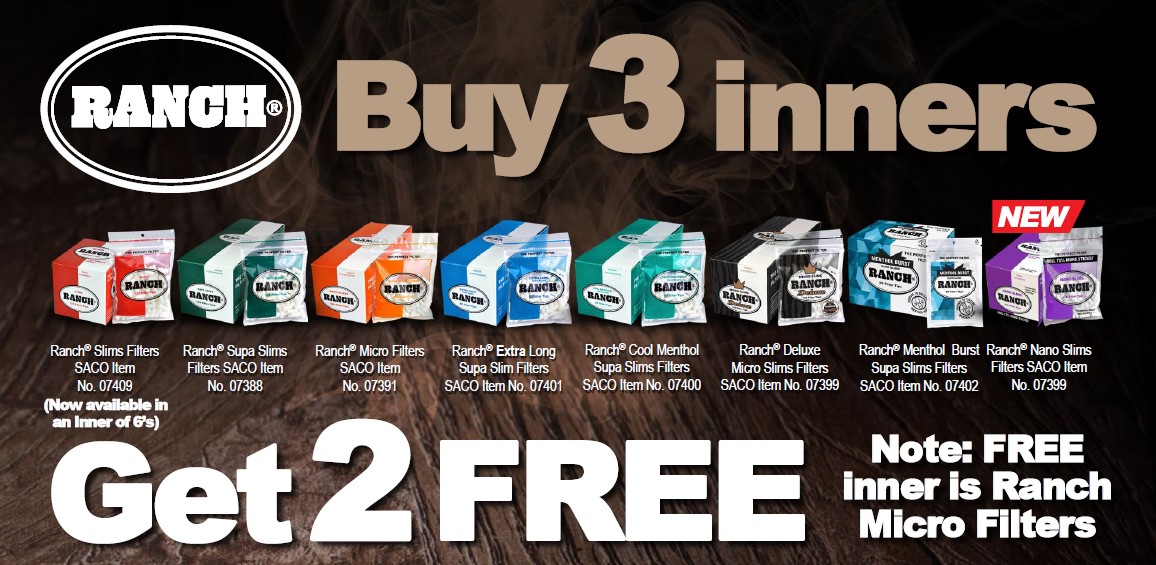 PROMOTIONS
PML
New promotions for the week commencing 2nd November can be found under promotions.
PML are releasing Craftsman Dark Blend 25 gram RYO in NSW ONLY from 9th November. Same price as existing Craftsman 25 gram. More details under products.
Peter Jackson Fresh Burst Fine Silver 20's has been deleted and will be sold through.
BAT
New promotions for the week commencing 2nd November can be found under promotions.
BAT are releasing Holiday 25 gram "Lasting Blue" RYO in NSW ONLY. One variant only and different price to existing Holiday 25's. Further details can be found under products.
Richland
New promotions for the week commencing 2nd November can be found under promotions.
Richland is offering the following bulk deal discounts to ALL VICTORIAN CUSTOMERS to assist in getting back to business.
The bulk deal discounts on TMC cartons and RYO outers, excluding Bayside are restricted to one deal per customer. All discounts will be paid off invoice.
These discounts are over and above the current promotional calendar case rates.
The bulk discounts are listed below:
Order between 10 and 14 cartons. Receive an additional $1.00 per carton
Order between 15 and 19 cartons Receive an additional $1.25 per carton
Order between 20 and 24 cartons Receive an additional $1.50 per carton
Order between 25 and 49 cartons Receive an additional $1.75 per carton
Order between 50 and 99 cartons Receive an additional $2.25 per carton
Order 100 or more cartons Receive an additional $3.00 per carton
Scandinavian Tobacco
New promotions for November can be found under promotions along with:-
Cigar cutter bonus offer
Cigar sampler pack offer
Ventti Urban weekend offer
Tabsol & Stuart Alexander
Under promotions you will find November promotions.
To be part of the Stuart Alexander promotional program outlets will need to purchase the stock from the following wholesalers:-
NSW – Steve (Corporate Cigars) & Safi (JE Marketing)
WA – Sanat (Minchin Australia)
QLD – Imran (Metro Wholesalers) & Marty (Sunstate Distributors)
SA/VIC – Morgan (Maravending)
VIC – JD Suppliers (Ranch Filters only)
TAS – Lorne Geeves Agencies
Price board and price per stick spreadsheets
These have all been updated in line with the new promotions and can also be found under promotions.
COVID-19 – INFORMATION AND RESOURCES
For current news, we're sending TSG Insider to your inbox. Can't find it?
You can always access our most recent correspondence on our website here.
LOOK AFTER YOURSELF
There are resources for you if you, your family or your staff need support.
Lifeline (13 11 14) and
Beyond Blue (1300 22 4636 or online chat).
TSG Franchise Management
F19/25-39 Cook Road
MITCHAM, VIC 3132
This transmission contains information that may be confidential and that may also be privileged. Unless you are the intended recipient of the message (or authorised to receive it for the intended recipient) you may not copy, forward, or otherwise use it, or disclose its contents to anyone else. If you have received this transmission in error, please notify us immediately and delete it from your system.