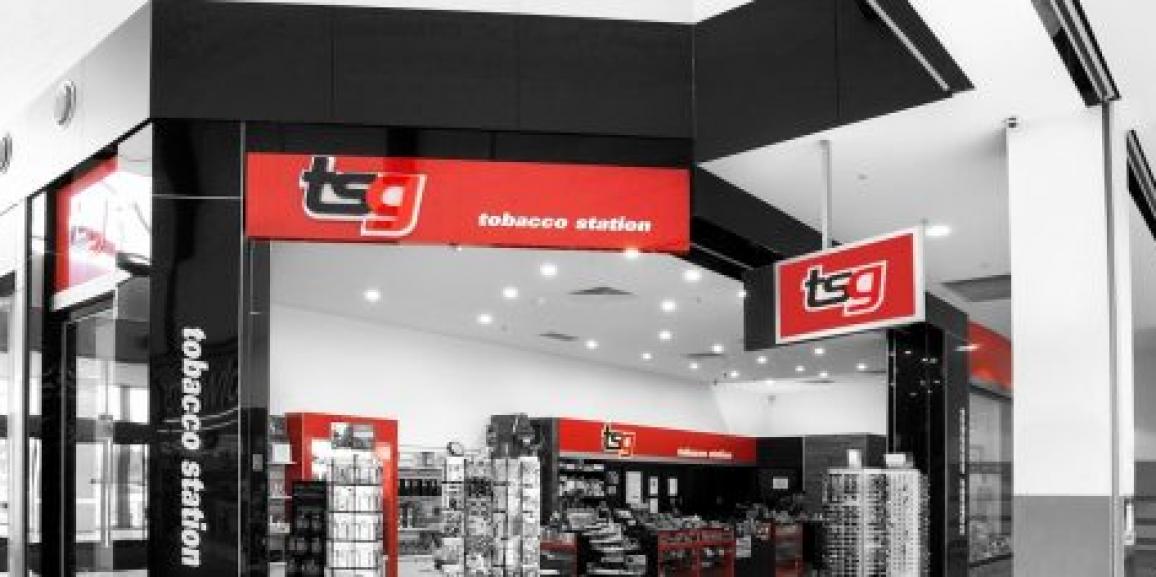 The TSG Insider
Your Weekly Update
Friday 13 November 2020
Contents
Promotions & Incentives
POS Support Fees Overdue
Realigning BAT  Subcategories
TSG Name Badges
Amplify Kombucha discontinued
Covid-19 Resources
PROMOTIONS  & INCENTIVES
PML
24 stores will win a share of $81,000 of TSG Online Shop Vouchers!!
We have a 6 week exclusive PML share incentive in 2 categories – TMC & RYO – running from Monday 16th November until Sunday 27th December.
Your base will be your PML TMC & RYO share during the period 21st September to 1st November. This information has been emailed to participating stores.
The 12 stores that achieve the highest PML TMC share increase and the 12 stores that achieve the highest PML RYO share increase will share in the spoils.
Further details can be found under promotions.
On Monday 16th November a couple of changes to Choice Signature 25s and Bond Street Classic 30s. Both now having some state specific pricing that will have a deferred scan component.
New information can be found under promotions.
Digital Task 4 finishes this Sunday 15th November. Don't forget to complete if you have not already done so.
IMPERIAL
Christmas deliveries – Week commencing 21st December Imperial will be asking allretailers to place double orders as Imperial and Linfox will be closed between Christmas and New Year. In addition, there are some retailers (predominantly regional) that will have a larger impact due to the closure and lead time for their deliveries.
For example:
NT customers who order Monday will be impacted due to the delivery date then falling on or after Christmas.
Customers who have 48 hour or 72 hour lead times will be impacted due to the delivery date then falling on or after Christmas.
Customers delivered via Remit, as remit is delivered by a 3rd party, the lead time will cause deliveries to fall on or after Christmas.
We understand this impact is not ideal but rest assured that Imperial have exhausted all options on how best to service stores over the holiday period.
TSG has requested extensions on terms and credit for impacted stores and Imperial are currently working through with their finance team. We will share details once confirmed.
New Tally-Ho Super Slim and Micro Slim filters.
Launching Monday, 23rd November
Available in a new compact zip lock bag size, with 140 tips
Now available in the 2 most popular sizes – 6mm Super Slim & 5.3mm Micro Slim.
Launch Promotion – buy 6 outers, get 8. This deal gives a margin of 53.8%, or $0.78c per bag profit when sold at RRP of $1.45.
Bonus Scan Offer, for every 10 bags of new Tally-Ho filters you scan, Imperial will give you 1 bonus bag between 23rd November – 3rd January.
"one-pager" summarising the details should be on the website late next week.
BAT
One promotion change in ACT/NSW for next week – Holiday 25g Lasting Blue now on promotion.
On the priceboard just replace Holiday 25g with the new Holiday 25g Lasting Blue.
BAT have an incentive running until 31st December, for eligible stores, on achieving or exceeding TMC/RYO volume and share.
This incentive is NOT exclusive to TSG but will run in ALL tobacconist groups therefore no guarantee on how many outlets will be rewarded.
For WA stores you are only eligible for the weekly prizes and excluded from the major prize.
Speak to your BAT TMR regarding your targets. More details can be found under promotions.
RICHLAND
One amendment to next week's promotions – Reef 20s promotion will continue at $18 for the remainder of the month.
POS SUPPORT FEES NOW OVERDUE
If you are paying POS Support Fees Annually, please note they are now overdue. Please make immediate payment or a late fee will be applied and they will be withheld from your next Rebates Payment.
If you wish to switch to monthly payments please email [email protected] no later than Monday 16 November
REALIGNING BATA CARTON SUBCATEGORIES
TSG has now realigned all carton subcategories for Bata products which had changed due to new smaller carton configurations. These include B&H 30s, Holiday Kings 22s, Dunhill 23s, Rothmans 30s, Pall Mall 30s, Winfield 30s and 40s and is necessary for promotional and price board purposes.
For example, Rothman 30/120 carton will change from R30X4 back to RTH30 in line with the packet subcategory whilst the 180-stick carton will be changed to RTH30D.
Most changes can be done automatically by TSG however, those without Bata terms and still selling the older style cartons need to let the IT dept know so we can accommodate for this.
Instructions on how to so in the link here.
TSG NAME BADGES
As you are aware one base component of suppliers trading terms are that TSG staff must wear a TSG uniform or a plain one coloured shirt with a TSG badge.
TSG Dome Magnetic Name Badges 25mm x 75mm now available via the online store.
Names can be added at store level by using White on Clear DYMO D1 labels with your compatibale DYMO machine.
AMPLIFY KOMBUCHA RANGE DISCONTINUED
Frucor Suntory have the deleted the Amplify Kombucha range. Stock will last until March 2021. As always they will do a stock swap or credit for any out of date product. A new planogram for TSG stores will be provided soon.
The advice from Frucor Suntory is available in full on the products page of our website
COVID-19 – INFORMATION AND RESOURCES
For current news, we're sending TSG Insider to your inbox. Can't find it?
You can always access our most recent correspondence on our website here.
LOOK AFTER YOURSELF
There are resources for you if you, your family or your staff need support.
Lifeline (13 11 14) and
Beyond Blue (1300 22 4636 or online chat).
TSG Franchise Management
F19/25-39 Cook Road
MITCHAM, VIC 3132
This transmission contains information that may be confidential and that may also be privileged. Unless you are the intended recipient of the message (or authorised to receive it for the intended recipient) you may not copy, forward, or otherwise use it, or disclose its contents to anyone else. If you have received this transmission in error, please notify us immediately and delete it from your system.