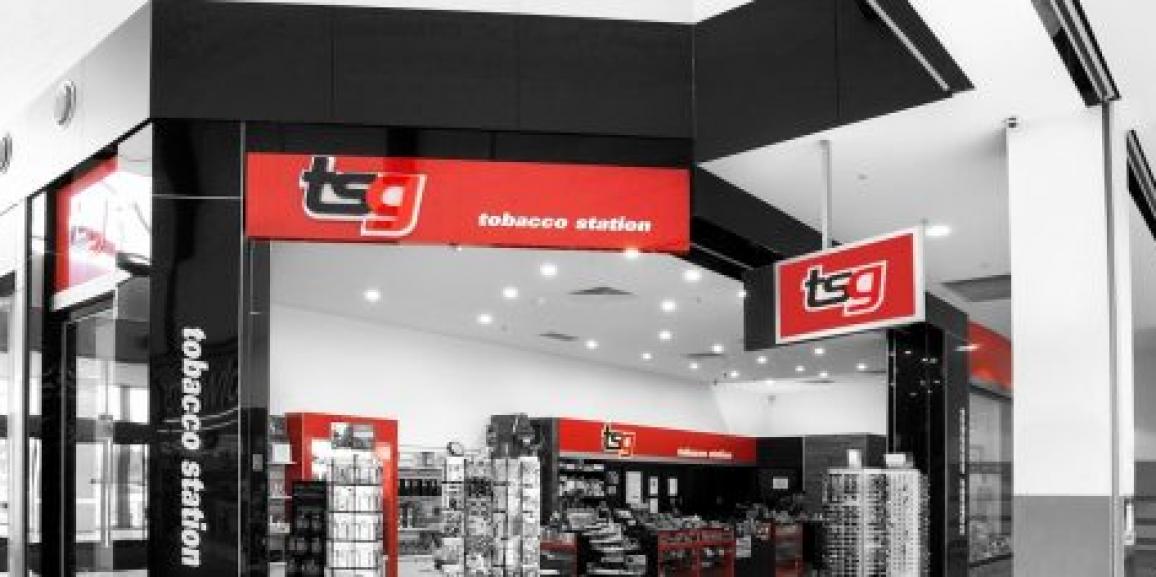 The TSG Insider
Your Weekly Update
Friday 11 December 2020
Contents
IT On Call Support
Head Office Closure Times
December Dispatch Dates
Ricks Specials Online
Promotions
Covid-19 Resources
IT SUPPORT OVER THE HOLIDAY PERIOD
IT support will continue to be available during the holiday period for urgent issues via the on call service.
Simply call the office number 03 8873 7900 and as the call will not be automatically answered it is important to leave a clear message so we can respond to you.
TSG HEAD OFFICE END OF YEAR CLOSING TIMES
The TSG Head office will be closed from 5 pm Thursday 24th December and re-open on Monday 4th January 2021.
ONLINE STORE ORDER DEADLINE NEXT THURSDAY
Last orders received by 12 noon Thursday 17th December 2020 will shipped by Wednesday 23rd December, this is the final dispatch day.
All orders after this date will be dispatched starting from Tuesday 19th January 2021.
The TSG Online store will be closed from Thursday 24th December until Monday January 18th 2021. For enquiries during this time, please speak to TSG head office team 03 8873 7900 or email [email protected].
RICKS SPECIALS VIA THE WEBSITE
Looking for Online Store Specials? The TSG online store has Ricks Specials now available anytime.
See below for how to find it on our website.
PROMOTIONS & OTHER SUPPLIER INFORMATION
PML
We are now over halfway through the PML End of Year Share Incentive where 24 stores will win a share of $81,000 of TSG Online Shop Vouchers!!
Each participating outlet received an email earlier in the week tracking results at 50% time gone. Good luck everyone.
Current promotions on Bond Street Classic 20, Choice signature 20's & 40's and Harmony by choice 20's to run through to the 3rd of January.
Also there is an increase on the case deal for Choice signature 25's for a 1 week period commencing the 14th of December. Amendments are highlighted in orange and can be found under promotions.
As we come to the end of the quarter, and the year, don't forget to email any outside PML purchases to [email protected] These will need to be in by Friday 15th January.
PML will be deleting both Peter Jackson 15 gram and 25 gram 1st January.
BAT
Some new and some promotion extensions happening on Monday 14th December. Check under promotions for the updates.
Commencing immediately BATA will be substituting orders on Pall Mall 20's (excl. TAS), Holiday 20's (VIC & TAS) and Rothmans 20's (National) from 20/200 format to 20/80 format in the states where these multi-buy are distributed until further notice.
Please see the flyer under promotions detailing further information. It is suggested that you should order up to 3 times your normal orders on the 20/80 format to be in line with previous 200 stick purchases.
Retailers will be able to sell Pall Mall 20/80, Holiday 20/80 and Rothmans 20/80 in the multi-buy format or as single packs, and all promotional capping's and residuals will be calculated by BAT and adjusted in line with whichever format the retailer sells these products.
BATA will notify us prior to the carton configurations being reverted back to the 20/200 configurations.
Price per stick & Price board layout
Updated versions can be found under promotions.
Please follow the price board layouts on the TSG website and DO NOT let your reps change brands on the price board that are not on our website. The layouts and brands we provide on our website are what the cigarette manufacturers want as per our terms. If you have an incorrect layout that your rep has caused you may be non-compliant with another supplier.
Suppliers Holiday & Office information
PML
The delivery information is available on the PML portal for retailers currently. Between close of business 24th December to Sunday 3rd January reduced staff will be working.
Also please note that on:
Christmas Eve 24th Dec and New Year's Eve 31st Dec, there will be an early cut off please see below:
Outlets serviced from WA = 12pm WA time (3pm VIC time)
Outlets serviced from Townsville = 12pm QLD time (FYI any outlet serviced from Townsville will have no change to cut off )
QLD 12pm (1pm VIC time)
Outlets service from VIC = VIC NSW SA TAS 12pm
It is recommend outlets place their orders no later than 30 mins prior to their cut off to assist Linfox with picking and packing without delays.
**Lastly please note, outlets who change order days between or during this schedule will need to review the portal their new schedule as their order/delivery days are subject to change.
Imperial
Deliveries have previously been communicated to the TSG network. We are still to be advised on any credit term changes due to multiple orders in some cases.
Office will have a shutdown period where they will be closed from COB Thursday 24th December, returning to the office on Monday 4th January 2021.
BAT
Office will be open as per previous years, reduced staff.
Richland
Will be closed for business from Thursday 24 December 2020 at 12pm until Monday 4 January 2021.
Orders taken prior to or on 24 December will be processed and handled by 3rd Party Supply Chain partners, and aiming to deliver by 29th, 30th or 31st December. Due to the Public Holidays, in some cases, these may not be delivered until the New Year.
Richland Accounts Receivable team are open to making provision for you to extend terms during this period. As a result, all orders placed during the week commencing 21st December will receive a credit term extension of 7 days.
TabSol
Office will be closed from 23rd December 2020 through to 3rd January 2020. Re-open Monday 4th January.
Last order day prior to Christmas break:
For Stores (direct orders ) – 17th December 2020
This will allow for any remote deliveries to occur before Christmas break
Scandinavian
There will be disruptions to orders / deliveries as follows;
Thursday 24th December 2020 Through to 1st January 2021
No Deliveries from DHL
Orders can continue to be keyed by Customer Service but will not be released
Monday 4th January 2021
DHL will commence deliveries
During this period, their Customer Service team will still be able to assist in queries, but there will be minimal staff.
Please complete your orders prior to the above dates to eliminate any "Out of Stock" during the Christmas period.
COVID-19 – INFORMATION AND RESOURCES
For current news, we're sending TSG Insider to your inbox. Can't find it?
You can always access our most recent correspondence on our website here.
LOOK AFTER YOURSELF
There are resources for you if you, your family or your staff need support.
Lifeline (13 11 14) and
Beyond Blue (1300 22 4636 or online chat).
TSG Franchise Management
F19/25-39 Cook Road
MITCHAM, VIC 3132
This transmission contains information that may be confidential and that may also be privileged. Unless you are the intended recipient of the message (or authorised to receive it for the intended recipient) you may not copy, forward, or otherwise use it, or disclose its contents to anyone else. If you have received this transmission in error, please notify us immediately and delete it from your system.