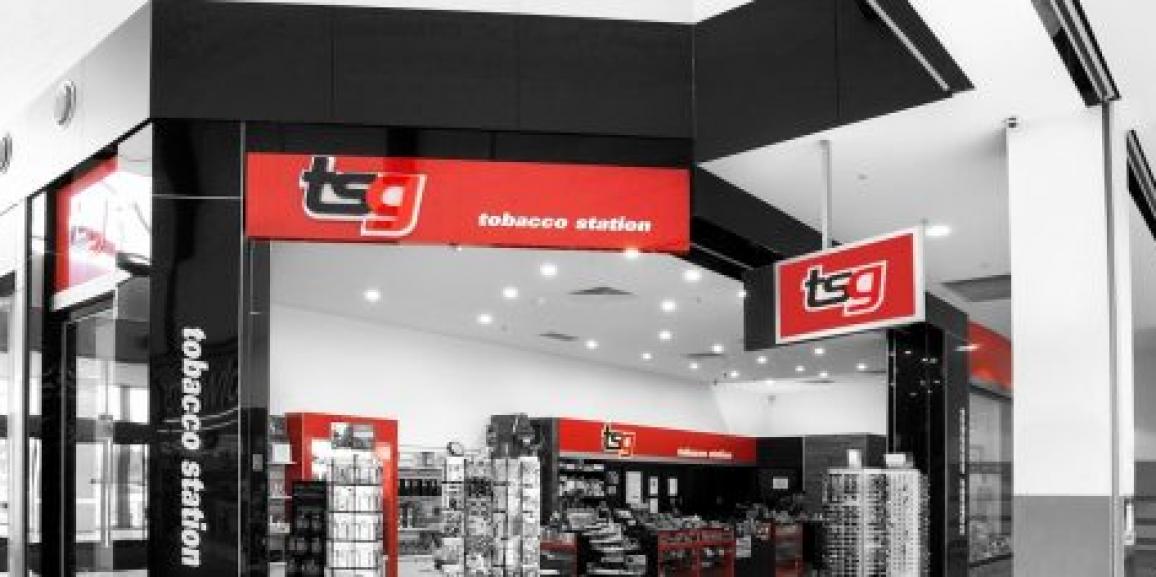 The TSG Insider
Your Weekly Update
Friday 18 December 2020
Contents
Management Update
Rebates Paid Next Week
IT On Call Support
Preferred Partners
Promotions
Suppliers Holiday & Office information
Covid-19 Resources
MANAGEMENT UPDATE
2020 is coming to an end and the team at TSG is getting ready for a break to celebrate the holiday season and to spend some time with friends and families.
On behalf of the entire team I would like to thank you for your continued support and loyalty, as well as for your patience and understanding as we were working through all the obstacles that this year threw at all of us.
December sales are looking very promising and it feels good to see our Victorian retailers in metropolitan Melbourne to bounce back strongly since restrictions were eased.
Today is our last Insider for 2020 – we will be back with weekly updates from 15th January. Any updates that might be relevant and urgent will be made available via POS messaging and on the website. January promotions will be on the website next week, so please monitor the promotions tab.
Wishing you and your families here in Australia and all over the world a safe festive season and a good start to the New Year.
To health & happiness!
Simon Ritte
General Manager
REBATES PAID
Rebates will be paid next week upon receiving outstanding funds.
IT SUPPORT OVER THE HOLIDAY PERIOD
IT support will continue to be available during the holiday period for urgent issues via the on call service.
Simply call the office number 03 8873 7900 and as the call will not be automatically answered it is important to leave a clear message so we can respond to you.
PREFERRED PARTNERS
Orders have now cut off for delivery prior to our holiday closure. All orders placed from mid-day Thursday (yesterday), will start to be shipped on Tuesday 19th January 2021.
STG closed taking orders for pre-Christmas delivery slightly earlier than expected due to their delivery partner DHL not being able to cope with delivery demands. Stores that ordered by Tuesday 15th should be dispatched by the TSG warehouse by Wednesday 23rd at the latest.
We thank all of our loyal stores for their continued support. It is YOUR support that allows us to grow this department into one that aims to service the 480+ TSG stores nationally.
TSG Preferred Partners and the TSG Online shop wish you all a very happy and safe holiday season.
PROMOTIONS & SUPPLIER OPENING DATES
PML
As we come to the end of the quarter, and the year, don't forget to email any outside PML purchases to [email protected] These will need to be in by Friday 15th January.
Imperial
Peter Stuyvesant 20's offer – NSW/VIC – PLATINUM & GOLD STORES only. Available from 24th December.
Purchase 5 cartons Peter Stuyvesant 20's receive $50.00 discount (incl. GST)
*Maximum 10 cartons per order
BAT
Couple of promotional updates can be found under promotions.
BAT have confirmed that the January price list under the price list tab will not be changing.
Updated price per stick and price board layouts can be found under promotions.
Suppliers Holiday & Office information
PML
The delivery information is available on the PML portal for retailers currently. Between close of business 24th December to Sunday 3rd January reduced staff will be working.
Also please note that on:
Christmas Eve 24th Dec and New Year's Eve 31st Dec, there will be an early cut off please see below:
Outlets serviced from WA = 12pm WA time (3pm VIC time)
Outlets serviced from Townsville = 12pm QLD time (FYI any outlet serviced from Townsville will have no change to cut off )
QLD 12pm (1pm VIC time)
Outlets service from VIC = VIC NSW SA TAS 12pm
It is recommended outlets place their orders no later than 30 mins prior to their cut off to assist Linfox with picking and packing without delays.
**Lastly please note, outlets who change order days between or during this schedule will need to review the portal for their new schedule as their order/delivery days are subject to change.
Imperial
Deliveries have previously been communicated to the TSG network. We are still to be advised on any credit term changes due to multiple orders in some cases.
Office will have a shutdown period where they will be closed from COB Thursday 24th December, returning to the office on Monday 4th January 2021.
BAT
Office will be open as per previous years, reduced staff.
Richland
Will be closed for business from Thursday 24 December 2020 at 12pm until Monday 4 January 2021.
Orders taken prior to or on 24 December will be processed and handled by 3rd Party Supply Chain partners, and aiming to deliver by 29th, 30th or 31st December. Due to the Public Holidays, in some cases, these may not be delivered until the New Year.
Richland Accounts Receivable team are open to making provision for you to extend terms during this period. As a result, all orders placed during the week commencing 21st December will receive a credit term extension of 7 days.
TabSol
Office will be closed from 23rd December 2020 through to 3rd January 2020. Re-open Monday 4th January.
Last order day prior to Christmas break:
For Stores (direct orders) – 17th December 2020
This will allow for any remote deliveries to occur before Christmas break.
Scandinavian
There will be disruptions to orders / deliveries as follows;
Thursday 24th December 2020 Through to 1st January 2021
No Deliveries from DHL
Orders can continue to be keyed by Customer Service but will not be released
Monday 4th January 2021
DHL will commence deliveries
During this period, their Customer Service team will still be able to assist in queries, but there will be minimal staff.
Please complete your orders prior to the above dates to eliminate any "Out of Stock" during the Christmas period.
COVID-19 – INFORMATION AND RESOURCES
For current news, we're sending TSG Insider to your inbox. Can't find it?
You can always access our most recent correspondence on our website here.
LOOK AFTER YOURSELF
There are resources for you if you, your family or your staff need support.
Lifeline (13 11 14) and
Beyond Blue (1300 22 4636 or online chat).
TSG Franchise Management
F19/25-39 Cook Road
MITCHAM, VIC 3132
This transmission contains information that may be confidential and that may also be privileged. Unless you are the intended recipient of the message (or authorised to receive it for the intended recipient) you may not copy, forward, or otherwise use it, or disclose its contents to anyone else. If you have received this transmission in error, please notify us immediately and delete it from your system.