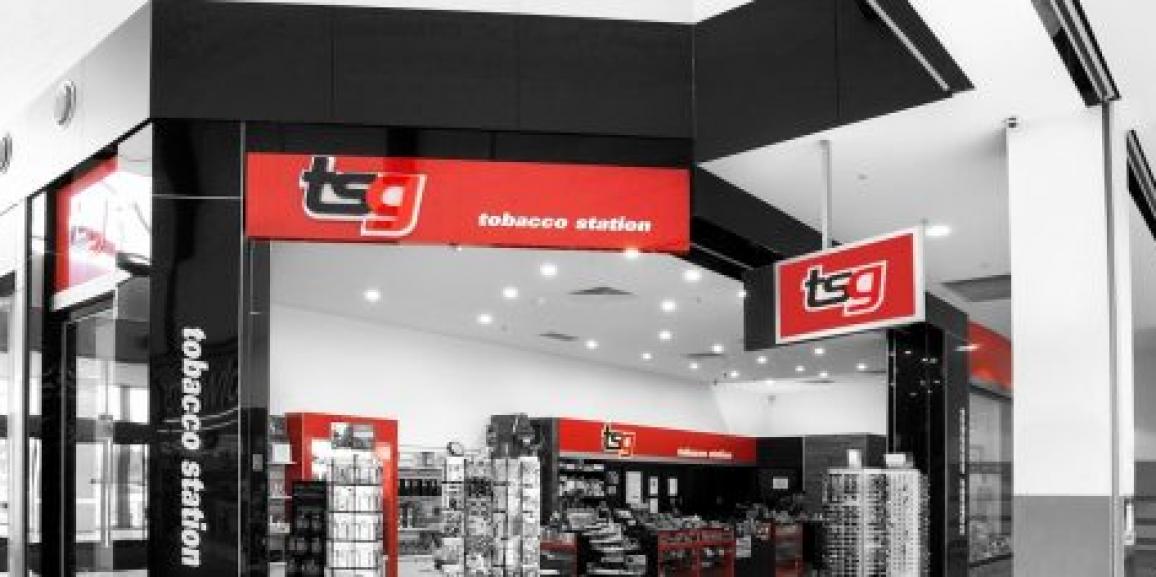 The TSG Insider
Your Weekly Update
Friday 19 February 2021
Contents
Store Security
Tobacco Training Reminder
Email Scams
Preferred Partners
Promotions
Covid-19 Resources
"HOW COULD ANYONE NOT EQUIP THEIR TSG STORE WITH SMOKESHIELD"
In light of the increasing break-ins nation wide, we urge all Franchisees to review the adequacy of your store security systems. One Franchisee in particular has expressed his relief at being prepared and has shared his experience below.
When I bought my TSG 5 years ago it was some distance from my home address so I researched the best possible security options so that I could be secure in the thought that I had the best possible protection from a large scale robbery and one of the answers to my prayers was Smokeshield.
When the inevitable did happen last year not only did the thieves get the shock of their lives when the Smokeshield system fired but within seconds they were unable to see and became so disorientated they could not find their way out of the shop, by the time they did, the police were waiting on the front door step. Makes for great video watching!!!
A perfect scenario, no stock taken, one injured thief who hurt himself trying to find his way out and 2 thieves apprehended on the spot, plus the local bush telegraph means we are unlikely to have any other local thieves attempt that again.
I test the system regularly and it has never failed any test and combined with the 145 decibel alarm, strobe lighting and additional commercial grade shutter system this package gives me great protection in my opinion.
My insurance company agrees too as I am still covered for up to $80,000 worth of tobacco stock stolen but with Smokeshield in place I don't believe a theft of that size would be possible anyway. How could anyone NOT equip their TSG store with Smokeshield, no it isn't cheap but then replacing stolen stock costs a whole lot more.
Clyde Boyer TSG Franchisee

Thinking of your stores security, can you say that you sleep as well as Clyde does?
Want more information please contact Smokeshield direct 1300 554 220.
TOBACCO COMPLIANCE TRAINING REGISTRATIONS
Please note that when employing new staff in your store they will need to register for the Online Tobacco Training. Once signed up it takes up to 7 days to receive the email containing login details. If you have any questions, simply email us.
Email's from suspicious email addresses claiming to be from TSG Head Office.

Please do not try to open any suspicious emails claiming to be from tobaccosg.com or click on any attachments within those emails. Please see an example in the picture at right where the email claims to be from tobaccosg.com but the Email Address is clearly from outside the organisation.
If you receive this email, DELETE it straight away. DO NOT click on any other buttons within the email.
Any questions simply email IT.
SCANDINAVIAN TOBACCO GROUP
Machine made Cigars and Pipe Tobacco is available again at the TSG online shop. This does not include hand rolled Cigars which need to be ordered from STG directly until further notice.
For more information about this, please contact TSG Preferred Partners ph 1800 777 079 option 5.

UPDATED TSG VAPING EDUCATIONAL BOOKLET
The latest TSG Vaping Educational Booklet, is now available here.
All products referenced in the booklet are available on the TSG Online including the new and AMAZING Innokin EQ FLTR more info here https://www.innokin.com/eq-fltr with an easy to follow user guide.
VAPESTIX AT TSG
Vapestix Disposables Now Available.
Popular flavours such as Grape, Watermelon, and Energy are now back in stock!
PROMOTIONS
PML
Please note that the below products will no longer be accepted for returns after the below dates and will be removed from PML's return for credit process:
BAT
Promotional changes again from BAT can be found under promotions. Changes highlighted in orange.
BAT's my BAT/VEO ordering platform will be updated and re-launched 29th March.
BAT reps have commenced detailing stores regarding the changes and improvements.
BAT will be running a Holiday RYO incentive for the month of March.
It will be based on
Maintain total BATA RYO share
Achieve or exceed total Holiday RYO volume target
Achieve or exceed total Holiday RYO share target
More details can be found on the flyers under promotions. There is one for WA, one for QLD and one for other states.
COVID-19 – INFORMATION AND RESOURCES
For current news, we're sending TSG Insider to your inbox. Can't find it?
You can always access our most recent correspondence on our website here.
LOOK AFTER YOURSELF
There are resources for you if you, your family or your staff need support.
Lifeline (13 11 14) and
Beyond Blue (1300 22 4636 or online chat).
TSG Franchise Management
F19/25-39 Cook Road
MITCHAM, VIC 3132
This transmission contains information that may be confidential and that may also be privileged. Unless you are the intended recipient of the message (or authorised to receive it for the intended recipient) you may not copy, forward, or otherwise use it, or disclose its contents to anyone else. If you have received this transmission in error, please notify us immediately and delete it from your system.