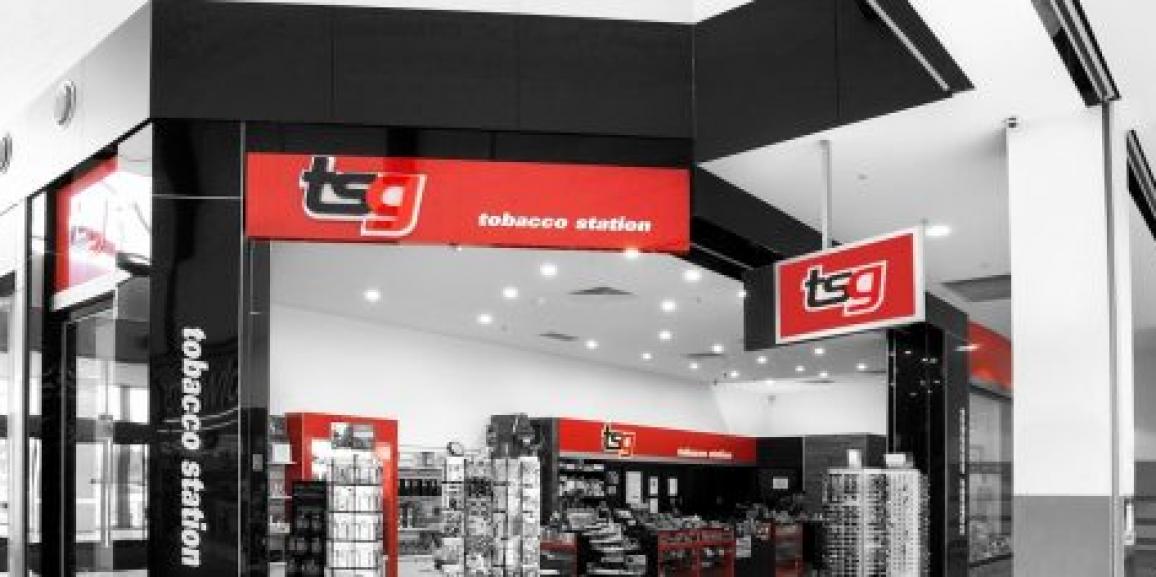 The TSG Insider
Your Weekly Update
Friday 26 February 2021
Contents
POS Error Message
Women of TSG
Wholesale Scam Alert
Preferred Partners
Promotions
Covid-19 Resources
"POS NEEDS TO BE UPDATED" ERROR MESSAGE
If you receive this error message when you first open your TSG POS program, it means that you're trying to connect to another POS machine which has a later version than you have. TSG are now adding all the latest POS updates to our website, so if you encounter this issue please select the link https://tobaccosg.com/?ddownload=11358 and follow the instructions. This can also be found on the website.
As always if you have any problems please call IT support.
WOMEN OF TSG 
Melbourne event coming this March so save the date in your calendar now.
Sunday March 28 in Melbourne CBD. More details to follow but places are limited so to avoid missing out register your interest by emailing [email protected]
WHOLESALE SCAM ALERT
A TSG store was caught out in a scam this week. The scam involved an over and above deal on existing promotional rebates offered via phone. The caller was acting as a Representative from Freechoice Black Stores and took orders over the phone and organized delivery to store by Freechoice. Scammer met both parties at delivery address (TSG store) creating the impression he was working for the other party and requested part cash payment. Scammer took cash and fled the scene leaving TSG retailer and Freechoice staff dumbfounded.
Freechoice head office has been made aware of the incidence.
TSG is sharing this story to create an awareness and recommends dealing directly with suppliers to maximize benefits from trading terms including credit terms available to compliant stores.
WOULD YOU LIKE A BIC WITH THAT?
BIC are running a promotion to sell as many BIC pocket lighters as possible through TSG Stores in a 6 week period commencing 1st March.
The top 5 stores with the highest uplift in sales will win a Coles/Myer gift card as shown in the flyer.  We will publish the top 5 uplift stores weekly to keep the competition hot and the winners will be announced at the conclusion of the promo period.
STARTS TODAY – GET SELLING!!
Brand Developers have new specials available this month. This is a great opportunity to save some money on family and friends gifts. Get your order in now!
To view March Specials click here. Please find order form here.
PROMOTIONS & PRICE LIST INFORMATION
TSG has not received ANY updated price lists from the 4 major Tobacco manufacturers as yet.
PML
Promotions commencing Monday 1st March are date extensions of current promotions until 7th March.
The exception is Bond Street 40s with a bigger case deal which is a combination of "off invoice", "deferred purchase" and "deferred scan".
Therefore all normal scan vs. purchase will apply along with residual stock taken into account.
PML will be extending the QLD Longbeach RYO 25g Red incentive through the month of March and all outlets will have a new 10 outer cap applied.
Margin Enhancement on Longbeach RYO 25g Red variant only
$5.00/outer (capped at 10 outers per store) on all purchases of Red
QLD outlets only
Imperial
Promotions will remain unchanged for the next 2-week block.
Key points:
All promotional rebates will remain as current PAID DEFERRED BASED ON SCAN. The amount payable will be calculated on the lower of compliant scan or direct purchases during the promotional period only.
JPS 93MM LONG 20s will be the only exception, with the promotional rebate being PAID IMMEDIATELY OFF INVOICE. Cap of 50 cartons per week per store.
The price list is yet to be confirmed therefore the current price list (effective 1st September 2020) will continue.
Imperial WILL CONTINUE TO TRACK PURCHASES, therefore the current 2-week allocation will be applied to all recognised stores from order day 26/02/21 till 11/03/21.
Purchases on JPS 93mm Long 20s WILL CONTINUE TO BE EXCLUDED FROM THE TRACKING ALLOCATIONS.
Also under promotions you will see a trade flyer regarding an Tally Ho 5-Pack Offer commencing Friday 26th February 2021.  Buy 6 boxes of Tally Ho 5-Packs and only pay for 5.
BAT
Please be advised that BAT have incorrectly non-complied a large number of stores on the 18th January promotions (one day) for some products after BAT informed TSG that stores would not be impacted when the case deals changed on the 19th January.
All product that was non-complied on for the 18th January will now be re-assessed.  BAT will then issue the relevant back payments.
New promotions commence Monday for one week only.  Majority of case deals extended.  Exceptions – Rothmans 25's will finish Sunday in SA.  Holiday 25g RYO will only be on promotion in QLD on Monday and all other states will have the Holiday Lasting 25g RYO instead.
Stuart Alexander/Richland/Tabsol
New March promotions available.
There was an updated price list yesterday on the website for Stuart Alexander commencing 9th March.  This has since been removed as they WILL NOT be increasing their tobacco prices (Old Holborn) at this stage.
Scandinavian is still on there for changes from 1st March.
COVID-19 – INFORMATION AND RESOURCES
For current news, we're sending TSG Insider to your inbox. Can't find it?
You can always access our most recent correspondence on our website here.
LOOK AFTER YOURSELF
There are resources for you if you, your family or your staff need support.
Lifeline (13 11 14) and
Beyond Blue (1300 22 4636 or online chat).
TSG Franchise Management
F19/25-39 Cook Road
MITCHAM, VIC 3132
This transmission contains information that may be confidential and that may also be privileged. Unless you are the intended recipient of the message (or authorised to receive it for the intended recipient) you may not copy, forward, or otherwise use it, or disclose its contents to anyone else. If you have received this transmission in error, please notify us immediately and delete it from your system.