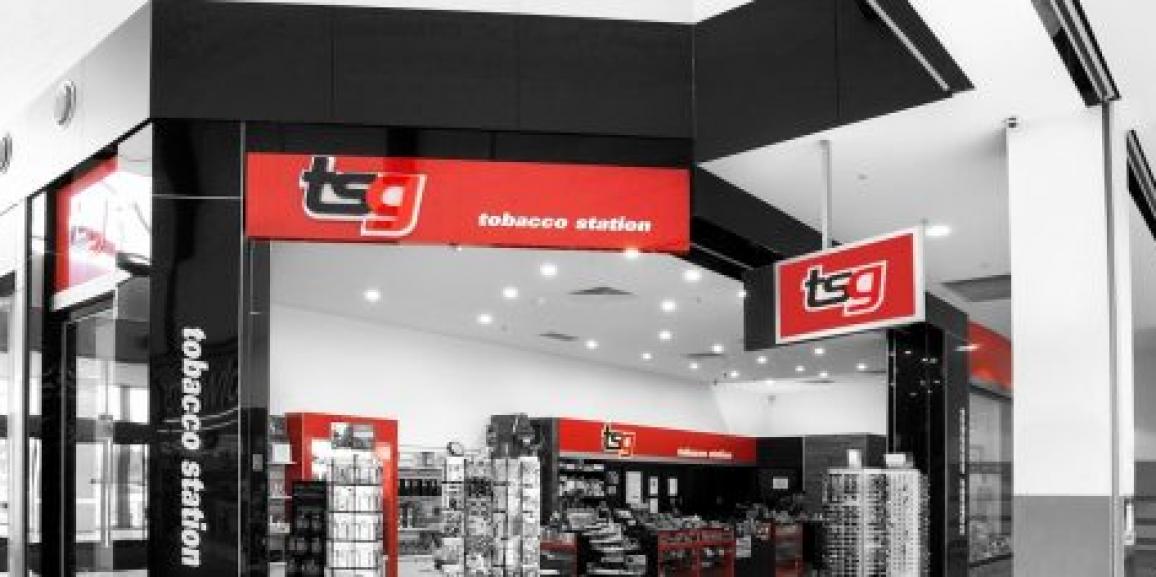 The TSG Insider
Your Weekly Update
Friday 16th April 2021
Contents
POS Update
Preferred Partners
Promotions
Covid-19 Resources
POS UPDATE 1.6.28 ROLLED OUT TO ALL STORES
We always aim to continuously improve our POS system to better serve our Franchisees and make their lives easier.
We have now completed the roll out of new POS updates to all stores. This update includes the following features:
1. Reprint Receipt button:
The print screen button (as shown in the screenshot below) has now been changed to load recent receipts to increase efficiency and make reprinting recent receipts easier.
2. Automatic Close Cash: This function enables you to schedule recurring automatic close cash at a desired time of the day. If you wish to set this up on your POS, please call IT.
3. Improved the 'Extended product sales' and 'Sales by promotion' reports.
4. Added new filters, enabled multiple selections for category, sub-category, and supplier, as well as added user selection on 'Extended Sales by User' report.
5. Introduced multiple selection filters on 'Product Sales by Date' report.
6. 'Print current promotions' under the 'Promotions' tab should now display tobacco carton products correctly.
7. Other minor enhancements and bug fixes.
APRIL SPECIALS
Available from 12 April to 30 April.
Includes items including lighters, flasks & much more…
INTENSO SOUND BARRIER END OF FINANCIAL YEAR SALE
Protect your stock!
Prices start from $1165+gst+installation
The 125dB Sound Barrier it is literally unbearable!
More information found here
PML
In trading term news PML will be increasing the share payment for Tier 1, Tier 2, Hybrid Premium Tier & Hybrid Tier 1. The best in the business!
There will also be changes to the PML RYO Tier % targets from April 2021 (see table below).
Your PML rep will be calling you and detailing in more depth. This will also form part of the digital tasking to drive awareness of the changes with outlets.
In addition to the above changes in quarter 2 (April-June) 2021 PML will not have a NOW measurement as part of NOWs.
The focus for PML will be on share and digital for the quarter along with the basic fundamentals such as customer counts, scan vs. purchase variance.
Imperial
2 promotional amendments effective 19/04/21, increased promotional rebates on Parker & Simpson 40s and Riverstone 15g.
Imperial commenced a trade program on RYO on Monday 12th April and flyers can be found under promotions.
In summary:
– 8 week trade program for selected tobacconists (excluding WA & ACT).
– Store to achieve their individual RYO share target will be rewarded $150. A further $50 rewarded to Stores that also exceed their state share.
– To further support the trade program, additional incentives will be provided on Riverstone 25g (first 4-week period 12/04 – 09/05) and Parker & Simpson RYO 25g (second 2-week period 10/05 – 06/06) based on scan. A maximum of $100 per brand rewarded on incremental scan volume.
– For WA & ACT stores a discount offer on Riverstone 25g (first 4-week period 12/04 – 09/05) and Parker & Simpson RYO 25g (second 2-week period 10/05 – 06/06) based on purchases. A maximum of $100 per brand rewarded on incremental purchase volume.
From Monday 12th April, Imperial moved back to Airfreight for our Tasmanian stores.
Orders will be shuttled to Melbourne where they will then be airfreighted into Hobart and dispatched to stores. This will mean that all Tasmanian orders should be delivered within 2 days.
This will see an improvement to lead time for Hobart (currently a 3 day delivery) and hopefully an improved reliability for all.
BAT
2 promotional amendments effective 19/04/21. Decrease on Rothmans 20's & Winfield Optimum 25 gram RYO case deals.
Price board/ticketing & Price per Stick spreadsheets
All updated under promotions.
COVID-19 – INFORMATION AND RESOURCES
For current news, we're sending TSG Insider to your inbox. Can't find it?
You can always access our most recent correspondence on our website here.
LOOK AFTER YOURSELF
There are resources for you if you, your family or your staff need support.
Lifeline (13 11 14) and
Beyond Blue (1300 22 4636 or online chat).
REPORT ILLICIT SALES
If you are aware of illicit tobacco being sold you can report this via the links here.
TSG Franchise Management
F19/25-39 Cook Road
MITCHAM, VIC 3132
This transmission contains information that may be confidential and that may also be privileged. Unless you are the intended recipient of the message (or authorised to receive it for the intended recipient) you may not copy, forward, or otherwise use it, or disclose its contents to anyone else. If you have received this transmission in error, please notify us immediately and delete it from your system.