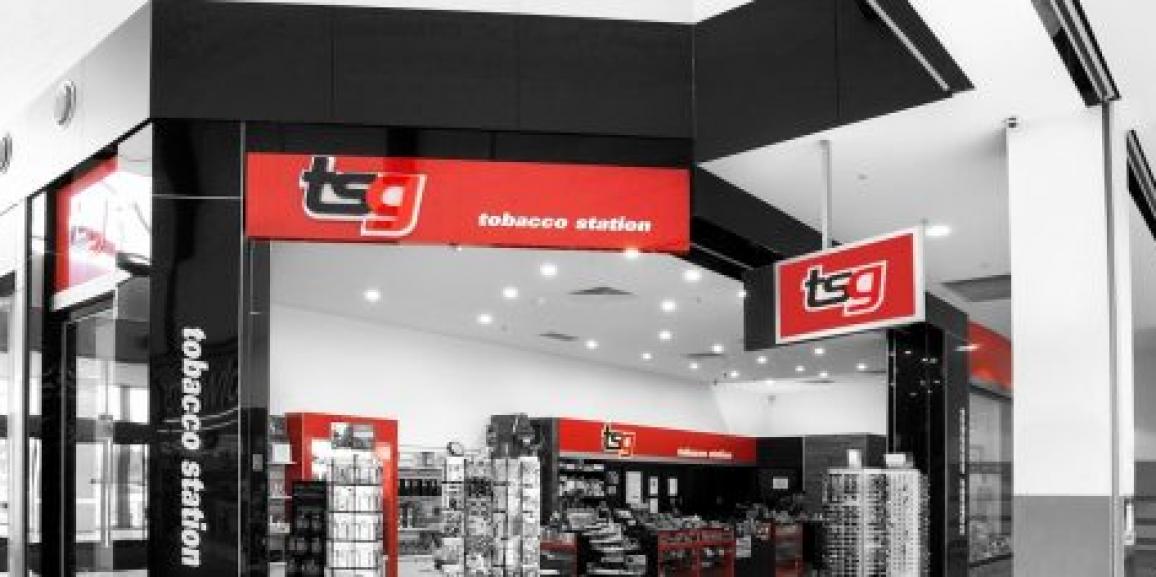 The TSG Insider
Your Weekly Update
Friday 21 May 2021
Contents
Imperial Bi-Monthly Target Update
Annual Franchise Fees
Rebates Paid

Break Ins on the Rise
Hot Specials
Promotions
Covid-19 Resources
IMPERIAL BI-MONTHLY TARGET UPDATE
This week all stores were sent the status of their Imperial Buy Incentive bi-monthly report. The bi-monthly period concludes at the end of May so you have just one week of trading to hit your targets and pocket more incentive dollars!
ANNUAL FRANCHISE FEES – NOW IN YOUR INBOX
Annual Franchise Fees invoices for the period 1 July 2021 – 30 June 2022 were sent via email on Tuesday this week. If you have not received it, please contact the Finance team by email on [email protected]
Payment is due by 15 June 2021 if you pay annually.
If making payment by direct deposit you must include the invoice number located on the top right of your invoice as your payment reference. If you believe you have paid and continue to receive reminders, please email [email protected]
PAY BY 1 JUNE 2021 AND GO INTO THE DRAW TO WIN
If you wish to go into the draw to win one of 5 Smoke Odor Eliminator Packs – Wholesale Value $2370+gst, total RRP value $3955.80 – pay your 2021-22 Annual Fees in full by 1 June 2021. This will also save you the cost of Direct Debit Fees (if you currently pay by monthly direct debit). Full prize details below!
Smoke Odor Eliminator Packs
For years Smoke Odor Exterminator has been the most recognised source for odor extermination in Tobacconist Shops, homes, offices, hotel rooms and more. The famous Smoke Odor Exterminator Candles are formulated with natural odor neutralizing enzymes that destroy odors rather than just masking them. Re-Fresh Smoke Odor Eliminator room spray is a professional strength odor eliminator is formulated to quickly and effectively remove smoking odors in seconds. Contains a patented odor neutralizer that eliminates odors so the odors don't come back.
This amazing prize consists of a display stand (if required), 18 x 4 Smoke Odor Exterminator candles, 8 x 12 Car Candles (hangs in car), and 13 x 12 Re-Fresh Smoke Odor Eliminator room sprays.
Wholesale Price $2370+gst, total RRP value $3955.80!
REBATES PAID
April 2021 rebates have been paid today, Friday 21 May and paperwork sent via email.
BREAK INS ON THE RISE!
In light of the increasing break-ins nation wide, we urge all Franchisees to review the adequacy of your store security systems.

Please see this latest story from Melbourne this week.
This TSG store WAS NOT protected by SmokeShield Australia (our Preferred Partner) which has led to a damage and stock loss bill of $50k.
When it comes to smoke system security, NOT ALL SYSTEMS ARE THE SAME, and sadly in some cases you will get what you pay for.
TSG's preferred partner in this space since 2015 has been SmokeShield Australia.
Here's footage of a TSG store protected by SmokeShield back in 2015!
6 years later this franchisee is still in business, and still gets a great night's sleep!
From another TSG Franchisee – "HOW COULD ANYONE NOT EQUIP THEIR TSG STORE WITH SMOKESHIELD"
When I bought my TSG 5 years ago it was some distance from my home address so I researched the best possible security options so that I could be secure in the thought that I had the best possible protection from a large scale robbery and one of the answers to my prayers was Smokeshield. When the inevitable did happen last year not only did the thieves get the shock of their lives when the Smokeshield system fired but within seconds they were unable to see and became so disorientated they could not find their way out of the shop, by the time they did, the police were waiting on the front door step. Makes for great video watching!!! A perfect scenario, no stock taken, one injured thief who hurt himself trying to find his way out and 2 thieves apprehended on the spot, plus the local bush telegraph means we are unlikely to have any other local thieves attempt that again. I test the system regularly and it has never failed any test and combined with the 145 decibel alarm, strobe lighting and additional commercial grade shutter system this package gives me great protection in my opinion. My insurance company agrees too as I am still covered for up to $80,000 worth of tobacco stock stolen but with Smokeshield in place I don't believe a theft of that size would be possible anyway. How could anyone NOT equip their TSG store with Smokeshield, no it isn't cheap but then replacing stolen stock costs a whole lot more.
Clyde Boyer TSG Franchisee
Thinking of your stores security, can you say that you sleep as well as Clyde does? Want more information please contact Smokeshield direct 1300 554 220.
The TSG Head Office training store is having SmokeShield installed as we speak – stay tuned for more information, and to book your FREE demonstration!
RED HOT SPECIALS
All TSG DDPAY stores can contact JD direct to order these RED HOT SPECIALS!
PML
Trade Program – Craftsman RYO NSW Only.
To support the recent focus by PML on RYO trading term rebates PML will be running a NSW only incentive on Craftsman RYO.
The intention is to bring some focus back to the brand with the opportunity for retailers to access additional discounts on the product and the potential to move between share tiers to achieve greater PML trading term rebates.
The program has been separated into two groups – A & B grade retailers and C grade retailers.
Below is an outline of the mechanics and dates of the trade program:
A & B Grade:
21.05.21 – Flyers on the TSG website under promotions.
31.05.21 to 27.06.21 – Trade Program Mechanic: Incremental Growth + Repurchase Mechanic: Purchase every week to unlock a bigger discount
31.05.21 (week 1 to 4) Conditional Discount (Base) – $0.50 per pouch purchased each week, uncapped.*
07.06.21 (week 2) Incremental Conditional Discount – Additional discount of $0.50 per pouch purchased during Week 2, capped at 50 pouches.**
14.06.21 (week 3) Incremental Conditional Discount – Additional discount of $1.00 per pouch purchased during Week 3, capped at 50 pouches.**
21.06.21 (week 4) Incremental Conditional Discount – Additional discount of $1.50 per pouch purchased during Week 4, capped at 50 pouches.**
*To qualify for the Base, the store must order a minimum of 5 pouches during the relevant week. If a store misses ordering 5 or more pouches, they will not receive the Base for that week, but will be eligible for the Base in subsequent weeks provided they order a minimum 5 pouches during each subsequent week.
**Must meet the criteria for the Base to be eligible for the ICD. If a store orders less than 5 pouches in any given week, they will not be eligible for any Incremental Conditional Discounts for the remainder of the program.

C Grade
31.05.21 to 27.06.21 Incremental Growth + Repurchase – $0.50 per pouch*
*To qualify for the Base, the store must order a minimum of 5 pouches during the relevant week. If a store misses ordering 5 or more pouches, they will not receive the Base for that week, but will be eligible for the Base in subsequent weeks provided they order a minimum 5 pouches during each subsequent week.
Program payment will be made via the Group Head Office. All states – Stay tuned for other upcoming programs.
IMPERIAL
One page flyer can be found under products for the launch of Parker & Simpson 40s Menthol commencing Monday 24th May 2021.
Introductory Offers from 24/05/21 – 04/07/21 including:
Sell/scan offer of $0.50 per Parker & Simpson 40s Menthol packet (scan/purchase variance applies)
Grow total IBA Menthol Share to receive an additional incentive of $0.50 per Parker & Simpson 40s Menthol packet
Field Team to provide Members performance updates
BAT
1. There are a few changes coming to the myBAT platform from Monday 24th May. These changes are intended to provide you with an even more convenient way to talk to BAT.
They are enhancing their chatbot on myBAT, meaning more answers to retailer questions. This service will run 24/7. 'BATChat' will also learn from retailer questions and evolve over time to ensure their online service continues to improve.
They are also launching a NEW live-chat function to provide you with immediate resolutions through their Customer Experience Consultants.

This service will replace their National call centre for all query support
This service will run Monday to Friday, 9am – 5pm (traditional business hours)
As of Monday 24th May, BAT will not be serving retailer queries through inbound calling via their call centre. Instead use the myBAT 24/7 chatbot or live chat (between 9am-5pm Monday to Friday) for all queries.
2. QLD stores only will see the release of Rothmans MENTHOL 25g RYO available to order 28th May or you can just wait until you receive the 1 outer allocation. Same pricing as the current Rothmans 25g and the product for deletion is Holiday Bright Blue 25g RYO.
Further details can be found under products.
The 3 P's
Promotions –
BAT's current program will extend another week.
Imperial – increase in promotional rebates on Parker & Simpson 25s commencing 24/05/21 for the remaining 1 week,

The way Imperial will be processing the deferred promotional rebate from this current promotional period will be calculating the compliant stock on the lesser of scan or direct purchases with the new addition of taking into account any residual stock-in hand for the 4 weeks prior to the start of the promotional period.
Price per stick & Price board/ticketing spreadsheets –
• Reflect the Parker & Simpson 25s updated case deal which moves the product up the price board.
COVID-19 – INFORMATION AND RESOURCES
For current news, we're sending TSG Insider to your inbox. Can't find it?
You can always access our most recent correspondence on our website here.
LOOK AFTER YOURSELF
There are resources for you if you, your family or your staff need support.
Lifeline (13 11 14) and
Beyond Blue (1300 22 4636 or online chat).

REPORT ILLICIT SALES
If you are aware of illicit tobacco being sold you can report this via the links here.
TSG Franchise Management
F19/25-39 Cook Road
MITCHAM, VIC 3132
This transmission contains information that may be confidential and that may also be privileged. Unless you are the intended recipient of the message (or authorised to receive it for the intended recipient) you may not copy, forward, or otherwise use it, or disclose its contents to anyone else. If you have received this transmission in error, please notify us immediately and delete it from your system.