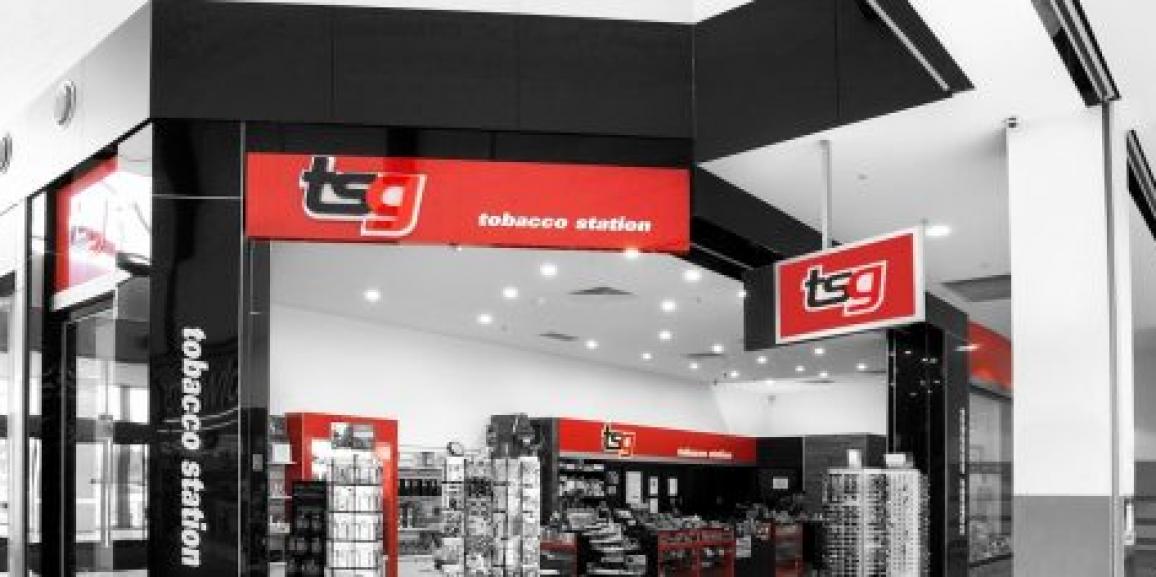 The TSG Insider
Your Weekly Update
Friday 28 May 2021
Contents
Report Illicit Sales
Victorian Lockdown
Sanitiser Bulk Discounts
How to process a refund

Promotions
Annual Fees
Covid-19 Resources
REPORT ILLICIT SALES
If you are aware of illicit tobacco being sold, you can report this via the links here.

Border Force Australia have provided TSG an email address that can be used to report information you may have on illicit tobacconists.
Emails can be addressed to [email protected]
Any information you have will assist – photos, location, brands and prices which are known. This information is valuable to Border Force and assists them piece things together. The more information we can provide collectively the better the chance of closing illicit stores down.
You can also contact the ATO tip off number 1800 060 062
ATF 75% ALCOHOL HAND SANITISER

ATF Hand Sanitiser 500ml – sold in boxes of 30
Buy 30 or more and receive 50% off
Buy 60 or more and receive 60% off
$5 per bottle + GST
HOW TO PROCESS A REFUND CORRECTLY
Please follow the steps outlined in the document link provided below to process a refund correctly on the POS system.
It is very important to make sure that refunds are processed in the right manner, as incorrectly processed refunds on the POS may lead to:
Suppliers getting incorrect data which affects your scan vs purchase figures.
Incorrect Stock Levels on your POS system which may lead to inaccurate inventory reports.
Wrong stick report data on your POS which also affects your Share of Range reports.
If you are doing a refund using the edit-sale(pencil) button, make sure to add a negative in front of the Total Quantity and NOT the Total sale amount
More information can be found here and if you are still unsure, please call the IT department for assistance.
PML
PML Mid-Year RYO Share Incentive
$28,500 of TSG Online vouchers up for grabs.
TSG will be running an PML RYO incentive based on share growth for the period 31st May until 27th June (4 weeks) compared to the period 3rd May – 30th May.
The base will be forwarded to PML recognised stores.
This will run in all states except Queensland. For Queensland stores – watch this space – a program will be coming up in the back end to support your PML profit brands.
PML price list adjustment – 4 products will be decreasing in wholesale list price from Monday 14th June.
This can be found under price lists.
Longbeach + Fresh Burst 20s, 25s & 30s
Peter Jackson + Fresh Burst 25s
Any current stock on hand will have been compensated based on previous OFF INVOICE case deals payments.
For those retailers who have not completed PML digital task 3 this is a reminder that it will close this Sunday 30th May.
VIC stores – Linfox drivers will stop collecting any return stock due to the 7-day lockdown. The aim will be to resume collections from Monday 7th of June.
IMPERIAL
The 50% discount on Tally Ho Filters ends today. However the $0.20 for every bag sold (based on scan) has been extended, now ending 27/06/21. Updated flyer is under promotions.
We are aware that some stores have missed payments on the Parker & Simpson 15g & 25g RYO promotion that commenced mid-week, 14th April. This has been followed up with Imperial for back payment.
RICHLAND
Effective Monday 31st May 2021, Reef RYO 20g will not be available in all states excluding QLD until further notice. Contact your Richland Representative if you require any further information.
The 3 Ps
Promotions – new promotions from Imperial, BAT, Richland and Tabsol.
Imperial –
Increase in rebates on JPS+ Crush Ball 25s nationally
Week commencing 07/06/21, a decrease in promotional rebates on Parker & Simpson 25s
Payment process continuing to have both off invoice component as well as a combination of both off invoice and deferred (deferred based on scan with the new addition of taking into account any residual stock on hand for a 4 week prior to the start of the promotional period)
BAT – Increase in rebates on Rothmans Cool Crush (except SA) & Winfield Classic 25
Price boards/tickets & Price per stick spreadsheets – all updated to reflect new promotional activity.
ANNUAL FRANCHISE FEES – NOW IN YOUR INBOX
Annual Franchise Fees invoices for the period 1 July 2021 – 30 June 2022 were sent via email on Tuesday 18 May. If you have not received it, please contact the Finance team by email on [email protected]
Payment is due by 15 June 2021 if you pay annually.
PAY BY 1 JUNE 2021 AND GO INTO THE DRAW TO WIN
If you wish to go into the draw to win one of 5 Re-Fresh Starter Packs – Wholesale Value $2370+gst, total RRP value $3955.80 – pay your 2021-22 Annual Fees in full by 1 June 2021. This will also save you the cost of Direct Debit Fees (if you currently pay by monthly direct debit). Full prize details below!
If making payment by direct deposit you must include the invoice number located on the top right of your invoice as your payment reference. If you believe you have paid and continue to receive reminders, please email [email protected]
Please note that we will send reminders weekly because:
late fees will apply for late payments
all fee invoices are for the same dollar value, therefore, if you forget to put hyour invoice number as your payment reference, it helps us find your payment
Re-Fresh Starter Packs
For years Smoke Odor Exterminator has been the most recognised source for odor extermination in Tobacconist Shops, homes, offices, hotel rooms and more. The famous Smoke Odor Exterminator Candles are formulated with natural odor neutralizing enzymes that destroy odors rather than just masking them. Re-Fresh Smoke Odor Eliminator room spray is a professional strength odor eliminator is formulated to quickly and effectively remove smoking odors in seconds. Contains a patented odor neutralizer that eliminates odors so the odors don't come back.
This amazing prize consists of a display stand (if required), 18 x 4 Smoke Odor Exterminator candles, 8 x 12 Car Candles (hangs in car), and 13 x 12 Re-Fresh Smoke Odor Eliminator room sprays.
Wholesale Price $2370+gst, total RRP value $3955.80!
COVID-19 – INFORMATION AND RESOURCES
For current news, we're sending TSG Insider to your inbox. Can't find it?
You can always access our most recent correspondence on our website here.
LOOK AFTER YOURSELF
There are resources for you if you, your family or your staff need support.
Lifeline (13 11 14) and
Beyond Blue (1300 22 4636 or online chat).

REPORT ILLICIT SALES
If you are aware of illicit tobacco being sold you can report this via the links here.
TSG Franchise Management
F19/25-39 Cook Road
MITCHAM, VIC 3132
This transmission contains information that may be confidential and that may also be privileged. Unless you are the intended recipient of the message (or authorised to receive it for the intended recipient) you may not copy, forward, or otherwise use it, or disclose its contents to anyone else. If you have received this transmission in error, please notify us immediately and delete it from your system.