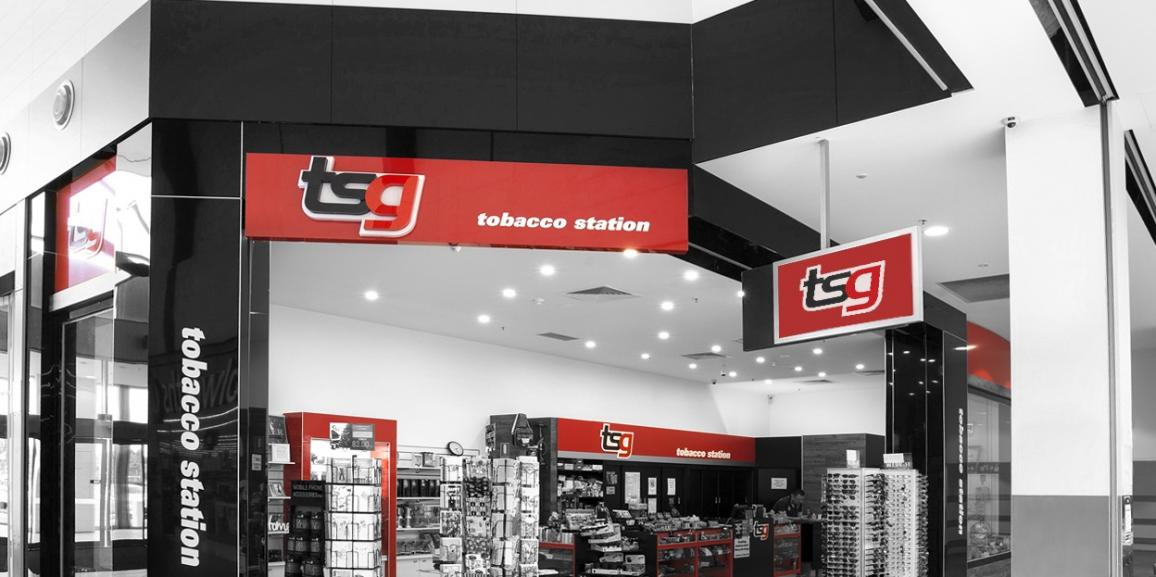 The TSG Insider
Your Weekly Update
Friday 20 March 2020
Contents
Management Update
FAQs
Promotions
New Product
Preferred Partners
-Rick's Special
-Price Changes
COVID-19 Information and Resources
MANAGEMENT UPDATE
TSG snapshot from this week Monday 16th to COB Thursday 20th of March
TMC/RYO volume for group is up by 14.76% compared to previous week Monday-Thursday.
Transaction count for group looks stable which suggests that our customers are buying more than usual which might be in line with the "buy ups" currently happening in supermarkets across the country.
TSG is committed to continue to provide useful and relevant information in a timely manner. Given the rapidly changing situation we will do our best to keep information correct, but it is also prudent to check the external sources -refer below.
As we prepare this release, the Prime Minister has made a statement. Information regarding his statement can be found via the ABC here. We will digest this news and continue to be in touch next week.
FAQS
With the developing COVID-19 we are fielding a lot of queries from our franchisees. We have created a news item on website to answer some frequently asked questions and direct you to reliable sources of information. As the situation develops, we will keep this page updated.
PROMOTIONS
ITA
Only one addition, new product JPS 93mm starting on 23rd March, promotions available on the website.
PML
No change, promotions on the website
BAT
Updated promotions starting on the 23rd March with all promotions now off invoice (capping applies), please see website for further details.
NEW PRODUCT
Imperial are releasing a new product: JPS 93mm, please visit the Products tab on the TSG website for further details. They are available to order from the 20th March.
REBATES PAID
February 2020 rebates have been paid today.
RICK'S WEEKLY SPECIAL
available 1 week ONLY while stocks last
GIZEH Rollbox – 8 mm (10pcs) – only $85+gst
FAT PANDA eLIQUID AUSTRALIAN PRODUCT LAUNCH!
26 flavours now available EXCLUSIVE to TSG stores via the TSG Online Shop.
Buy the FAT PANDA Starter Pack and SAVE – 50ml for $8.60+gst R.R.P $19.95!!!
TSG ONLINE SHOP PRICE CHANGES
Please note, you will see an increase in pricing on most products available on the TSG Online Shop. The increase has now been advised by many of TSG's preferred partners, and is due to two main causes:
1. Over the last 60 days the Australian dollar has dropped from 0.69 to 0.56 USD AND FALLING. Today's drop in the AUD marks its lowest point since 2002.
2. The COVID-19 crisis has increased shipping rates to the highest levels ever experienced. This has been caused by the grounding many international flights reducing available cargo capacity from China and US.
We hope to bring these prices back down as soon as the Australian dollar strengthens or when shipping rates return to normal.
ITEMS OFFLINE
From 5pm 20/03 many products will be offline whilst we adjust pricing – we will work to complete this as quickly as possible. should you need a product urgently
please email
[email protected] and we will work to fast track that price adjustment for you.
COVID-19 – INFORMATION AND RESOURCES
Banking Association announce six-month loan repayment deferrals for small business
The Australian Banking Association (ABA) says all small businesses hit by the coronavirus pandemic will be able to access a six-month deferral of all loan repayments. See news story on ABC website.
What does the Morrison stimulus package mean for business?
We've put together a fact sheet on this as it currently stands. Ensure you stay up to date via the ATO website.
Commercial Leasing
The Franchise Council of Australia, has released a helpful update with practical tips on seeking special consideration for rental relief during the current challenging period. Full details here.
Look after yourself
There are resources for you if you, your family or your staff need support.
Lifeline (13 11 14) and
Beyond Blue (1300 22 4636 or online chat).
GAINING ACCURATE INFORMATION
Accurate information is important at this time.
We have put together a summary of information about the virus gained from the Australian Government's Department of Health website. However, as this is a developing situation, it is important to keep abreast of information direct from the source.
The following precautions have been shared by TSG Franchisees.
Consider taking precautions NOW:
clean and disinfect surfaces after each transaction
disinfect and clean the EFTPOS terminal, POS screen and keyboard and mouse
if you are sick, avoiding contact with others and staying more than 1.5 metres away from people
do not allow staff members who are sick to attend the workplace – instruct them to contact a health professional
clean and sanitise frequently used objects such as phones, door handles, drawers, counters, cigarette unit doors, mobiles, keys and wallets
measure 1.5m from your POS counter and create a radius that you, your staff and customers cannot breach, this may involve a change to the way you handover products, money and enable EFTPOS transactions
provide staff with masks, gloves, sanitisers, disinfectants and soaps and encourage them to use them
require staff coming to your shop to clean and sanitise their hands prior to starting work
ask staff members to report if anyone they have had contact with is diagnosed with Coronavirus
make sure everyone's contact numbers and emergency contact details are up to date
consider extra precautions for staff who might be more vulnerable, eg if someone is pregnant, aged 70 or over, or has a pre-existing health condition
if possible, consider rostering staff into two or more groups that do not cross paths, so that if anyone on staff should be infected, you have a group of staff who have not had exposure to the person, thus meaning you still have staff that can continue to work
be respectful of staff who may not wish to work at this time
do not discriminate against customers from origins or backgrounds that you think may provide a greater risk to you and your staff
KEEP IN TOUCH
Share any best practice steps you are taking with us on [email protected]
If you have any questions or concerns, please contact us on [email protected]
As more information becomes available we will keep in touch.
TSG Franchise Management
F19/25-39 Cook Road
MITCHAM, VIC 3132
This transmission contains information that may be confidential and that may also be privileged. Unless you are the intended recipient of the message (or authorised to receive it for the intended recipient) you may not copy, forward, or otherwise use it, or disclose its contents to anyone else. If you have received this transmission in error, please notify us immediately and delete it from your system.