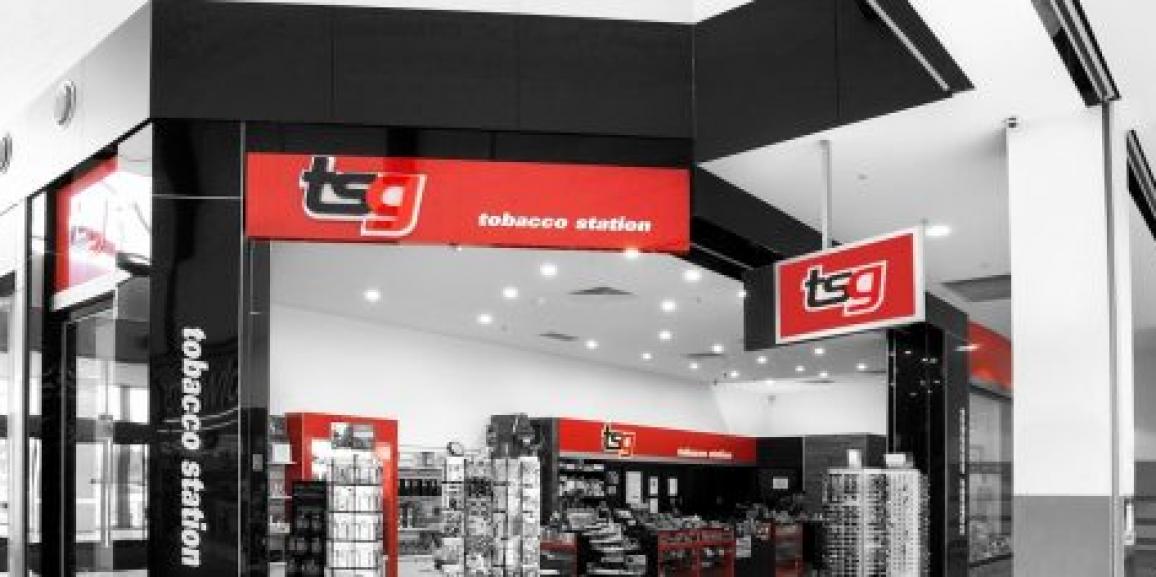 The TSG Insider
Your Weekly Update
Friday 30 July 2021
Contents
Rebates
Trading Term Performance
Credit Card Sales Alert
Preferred Partners
Promotions
Covid-19 Resources
REBATES 
As communicated on Friday 23rd June TSG paid rebates on that day despite not receiving outstanding part of funds from BAT over the weekend. We were advised this week that we would not receive the funds until the end of this week. As this is not the first time this has happened and in order to be transparent TSG informs you that we will not always be in the position to provide bridging finance. Therefore please expect the possibility of delays in deferred rebates from BAT. We expressed our concerns for the lack of customer service and disappointment to BAT.
Thank you for your understanding.
TRADING TERM PERFORMANCE Q2 2021
TSG has sent out to stores trading term performance for Q2 2021 including network averages. Join the ever growing number of retailers who take control of their trading term income and speak to your TSG BDM to learn more.
Today's trading terms are the most complex we've ever seen and whilst the supplier reps lure you in and tell you that you can earn up to $25/000 and more the reality is that the actual rate on all volume will most likely be lower. Trying to maximise income from all suppliers is simply impossible so it helps to make strategic decisions. TSG has therefore negotiated on your behalf hybrid offers that offer you flexibility on how to run your business. We are receiving a lot of inquiries about these hybrid offers and how this works for stores who have opted in.
Below are screenshots from 6 stores who opted into our hybrid offer from VIC, NSW,QLD, WA, TAS and ACT for the last 3 ½ weeks of July:
These stores not only benefit from increased trading term income but also enjoy exclusive hybrid promotions and participate in regular share incentive programs that are co-run by TSG and hybrid suppliers.
Speak to your TSG BDM who can assist you to explore the options and run through the numbers with you.
CREDIT CARD TRANSACTIONS – SELLER BEWARE
As stores use a variety of ways to accept payment, it is important to be aware of your liabilities as the merchant/ business owner. If you accept payments over the phone or internet, please note the outcomes for you should the card be found to be stolen.
1.   If something is purchased in store using a contact point which is then APPROVED, however it later turns out that the card is stolen, the onus falls back to the cardholder and their bank to retrieve the funds.
2.   If a purchase is made via a phone order and it is APPROVED, however it later turns out to be stolen, the onus is on the merchant to prove that the customer ordering the goods or services is the genuine cardholder.
When a merchant ( store ) applies to a bank to accept Mail, Telephone and Internet orders, the onus is on the merchant to prove that the customer ordering the goods or services is the genuine cardholder.
To avoid being at a financial loss for future transactions, it is strongly recommended that where possible, transactions are processed via Pay pass / Chip or swiped through the terminal at the time of processing the transaction.  For online transactions, we recommend the use of Mastercard Identity Check or Verified by Visa being implemented to any online payment gateways you have.
BRAND DEVELOPERS
Great Fathers Day Ideas
.
New Fathers Day promotions available now. To view catalogue click here and order form here.
For more information please contact our
TSG Business Development Manager
James Brennan on 0417 990 917
PML
QLD & VIC Incentive – TSG, in conjunction with PML, is pleased to announce a new incentive on growing your PML TMC & RYO share during the August – September period.
There is up to $70,000 of TSG on line vouchers to win and 10 stores can win in each of these 2 states (20 stores in total).
For the remaining states your opportunity will come when NSW comes out of lockdown where another 10 stores have the opportunity to share in $35,000 of TSG on line vouchers.  Dates to be announced.
But wait there's more.  When the remaining states (NSW/NT/WA/SA/TAS) complete their PML TMC & RYO incentive period any HYBRID stores that are premium tier or tier 1 (based on Q2) and grew both TMC & RYO share will go into the draw to win one 1st prize $10,000 contribution towards Smokeshield security and one 2nd prize $5,000 contribution.
More details can be found under promotions.
PML is releasing Bond Street Classic 40's – Red, Blue & Gold.
Available to order  – 9th August 2021
Pack 40 sticks/Carton 160 sticks
WLP GST Inclusive – Pack $52.82/Carton $211.30
To support the launch, Tobacconists will have the opportunity to complete an opt-in offer and choose from:
A Grade: 28 day credit terms if the outlet opts-in digitally to increase their allocation for launch.  Retailers can opt in additional cartons capped at 30 cartons.
B Grade: 14 day credit terms if the outlet opts-in digitally to increase their allocation for launch.  Retailers can opt in additional cartons capped at 15 cartons.
C Grade: option to increase allocation with no extended credit . Retailers can opt in additional cartons capped at 15 cartons.
There is a limited amount of Bond Street Classic 20s (Blue & Gold) "repack" currently in the Victorian warehouse.  For a short period of time, outlets that order Bond Street Classic 20s in Blue or Gold may be supplied the supplementary stock until it's exhausted.  The product just has additional cello wrapping to change the carton configuration from 10X200 to 2x5x200. Retailers will simply need to remove the additional cello wrapping from the twin packs to sell them individually.  Please do not sell as twin packs as we have not loaded the EAN codes.
The first PML digital task for Q3 ends on Sunday.  Don't forget to complete if not already done so.
IMPERIAL
Starting today Imperial will commence tracking purchases for stock management requirements as they approach the end of their financial year.
The Imperial Field Team will be communicating each outlets allocation and will discuss the following:
The tracking period is for a total of 4 weeks and will be split into 2 x 2-week periods:
First 2-week period from order day 30/07/21 till 12/08/21
Second 2-week period from order day 13/08/21 till 26/08/21
Effective price list date is likely to be in September and will be communicated once confirmed.
Untaken allocations from the first 2-week period will not roll over into the following period.
The weekly average was determined on the number of orders each outlet made during the review period from 07/06/21 to 04/07/21 (4-weeks).  A further 10% has been added to both FMC cartons and FCT pouches.
BAT
Moving forward BAT's warehousing and related activities will be managed by CEVA logistics.  Transport will remain with DHL.  From 16th August BAT ordering cut off times will change to the following:
Please note that any orders received after this new cut off time, will be processed on the next scheduled order day.
BAT are launching Winfield Classic 25 twin packs to retailers on Monday 2nd August. You will be able to purchase both the regular carton (25/200) and the twin pack carton.
Please note the WLP for the twin packs is less than the normal single pack (the saving is $0.52 incl. GST per pack).  This saving can be used as a margin enhancement and does not have to be passed on to the consumer.
Also there is a Winfield Classic 25's twin pack promotion;
The "Packet Promo Rebate" applies to the twin pack (50 sticks) = $12.40
The "Carton Promo Rebate" applies to the twin pack carton (100 sticks) = $24.80
If you split the Winfield Classic 25 twin pack to a single pack the Winfield Classic 25 "Packet Promo Rebate" applies =$6.20.  Flyer can be found under products.
BAT are temporarily removing promotional capping's from Monday the 2nd August 2021, on the below BATA products.
Craven 25s
Rothmans Classic 40s
Rothmans Regular 25s (not including Cool Crush)
Winfield Classic 25s (25/200) and Twin Pack (50/100)
We will notify stores when these promotional capping's revert back to the your store's normal promotion capping's.
The 3 P's
Promotions:-
Imperial Key points:
–        Increased case Deal JPS+ Crushball 25
–        Decreased case deals JPS 93mm 20's, Parker & Simpson Fresh Blast 20's, Parker & Simpson 20's.  Decreased Parker & Simpson 30's in all states except ACT/NSW/WA.
Payment process continuing to have both an off invoice component as well as a combination of both off invoice and deferred (deferred based on scan with the new addition of taking into account any residual stock-in hand for a 4 week prior to the start of the promotional period).
Tally-Ho papers offer to all TSG outlets (excluding WA and ACT).  For every 6 boxes of Tally-Ho 5 packs purchased, retailer's will receive a $150.00 GiftPay Voucher.  This will trigger every time they purchase 6 boxes of Tally-Ho 5 packs.  This offer will run until 26th August.
Tally-Ho filters offer.  Retailers will receive a 50% off-invoice discount off all Tally-Ho filter purchases. Commencing 30th July and for 4 weeks only.
Tally-Ho filters offer from Monday 2nd August to Sunday 26th September retailers will receive $0.20 (paid deferred via a store credit) for every bag of filters sold during the 8 week program.
PML & BAT – numerous changes across the board.
Stuart Alexander
August promotion on Old Holborn 50 gram RYO and Ranch Rolling Machines from the following wholesalers:-
NSW – Steve (Corporate Cigars) & Safi (JE Marketing)
WA – Sanat (Minchin Australia)
QLD – Imran (Metro Wholesalers) & Marty (Sunstate Distributors)
SA/VIC – Morgan (Maravending) VIC – Yogi JD Suppliers
TAS – Lorne Geeves Agencies
Price board layout and price per stick – all updated.  Please note PML have the new Bond St Classic 40's on the price boards.  This product will not be available until the end of next week.  Use the existing Bond St 40's brand and price on the board until the Classic is delivered.
COVID-19 RESOURCES
With restrictions in a state of flux in many areas of Australia, we encourage you to keep abreast of current details for your state directly through your relevant state government website. Links provided below.
MANDATORY QR CODES
QR Codes are mandatory or becoming mandatory in many states.
We encourage you to set up your QR code and display it in your store now.
VIC – mandatory
QLD – mandatory
NSW – mandatory
SA – mandatory
TAS – recommended
WA – recommended
NT – recommended
LOOK AFTER YOURSELF
There are resources for you if you, your family or your staff need support.
Lifeline (13 11 14) and
Beyond Blue (1300 22 4636 or online chat).
REPORT ILLICIT SALES
If you are aware of illicit tobacco being sold you can report this via email [email protected] or ATO tip off number 1800 060 062.
Online reporting to Border Force via this link.
TSG Franchise Management
F19/25-39 Cook Road
MITCHAM, VIC 3132
This transmission contains information that may be confidential and that may also be privileged. Unless you are the intended recipient of the message (or authorised to receive it for the intended recipient) you may not copy, forward, or otherwise use it, or disclose its contents to anyone else. If you have received this transmission in error, please notify us immediately and delete it from your system.