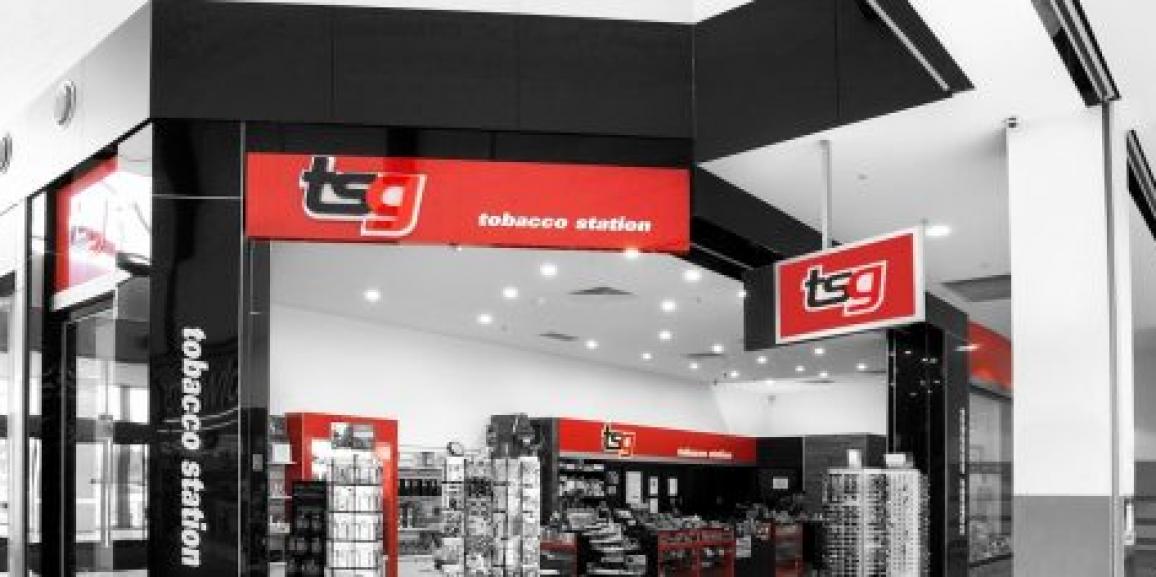 The TSG Insider
Your Weekly Update
Friday 13 August 2021
Contents
Power BI Reporting
Covid-19 Resources
IT Best Practices

Preferred Partners
Promotions

POWER BI – POWERFUL REPORTING FOR YOUR BUSINESS
TSG are proud to confirm Power BI has now been rolled out to your Heimdall program. Power BI reports are used to transform data by creating charts and graphs to provide an insight on how your business is tracking.

When you log into Heimdall, you will automatically have access the last 7 months of sales data for your store/stores. By using the available filters, you will be able to highlight your best-selling products by category, sub-category and or supplier over a particular date range. These reports can then be downloaded to your system for further analysis when required.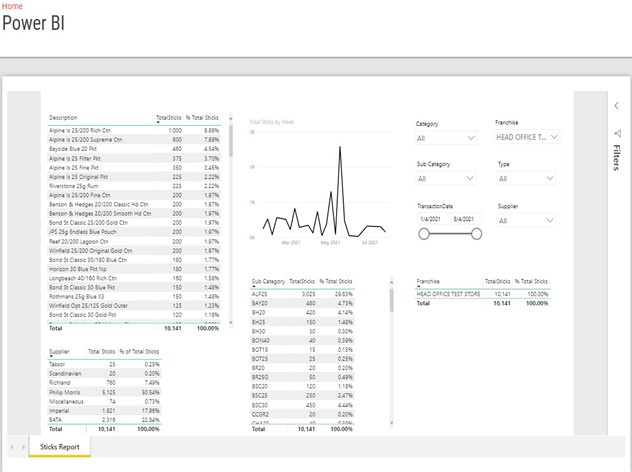 We have now rolled this out, and you will automatically find it in the top Menu when you log into Heimdall.
Please familiarise yourself with Power BI by reading the Heimdall Power BI user guide found on the TSG website here.
COVID-19 RESOURCES
With restrictions in a state of flux in many areas of Australia, we encourage you to keep abreast of current details for your state directly through your relevant state government website. Links provided below.
IT BEST PRACTICES
From time to time we will include the 'IT best practices' column in the insider to inform our Franchisees about how they can improve the performance and life of their devices in the store.
Please follow the latest edition of this column below to ensure your POS computer runs smoothly and efficiently:
Restarting your POS

When Should I Restart?
If your computer is running slow
If your computer is acting "weird"
Unexpected system freeze-ups
Driver or hardware error
Lagging Internet speeds
Issues Connecting to the internet
After a software update
After any type of software or hardware installation
Benefits of Restarting POS
Did you know that your computer benefits from periodic restarts for a variety of reasons?
Many updates aren't completed until you restart the computer
Restarting flushes your computer's memory
Restarting shuts down programs that you may not need to have running, freeing up your processor for the tasks you need done.
Follow the link below to restart all your devices in the store to ensure that they run smoothly and all price and promo updates can be downloaded without any potential errors.
TSG ONLINE SHOP – PARTNER NEWS
TSG + PARTNERS DAILY DISPATCH
Starting Thursday 1st July TSG and our supply partners have been delivering direct to stores DAILY.
Your online sales orders are dispatched within 2 business days of receipt. All products in your sales order should arrive to store within 1-2 business days of each other.
Should a portion of your sales order not arrive in the above timeframe,
please call 1800 777 079 option 5 so that we can initiate a tracking request.
Imperial
The Tally-Ho papers offer to all TSG outlets (excluding WA and ACT) is now exclusive to TSG as it is no longer available in other tobacconists groups. The offer can be found under promotions – for every 6 boxes of Tally-Ho 5 packs purchased, retailer's will receive a $150.00 GiftPay Voucher.
Commencing Monday 16th August until 12th September (4-weeks) Imperial will have the following discount on Parker & Simpson Fresh Blast 20s:
– A discount of $5.00/'000 sticks (equivalent to $1.00 per carton) paid immediately off invoice upon purchasing Parker & Simpson Fresh Blast 20s.
*Please note: capping will be in place to effectively manage stocks levels. Furthermore purchases of Parker & Simpson Fresh Blast 20s will be excluded from outlet's volume tracking allocation.
– A scan out incentive of a further $10.00/'000 sticks (equivalent to $2.00 per carton) paid deferred if achieving individual target (Imperial Reps will communicate stores target numbers).
This offer in on top of the promotional program.
Commencing today, Friday 13th August, you will be able to take advantage of a special offer on Horizon 93mm Long 20s Menthol. $20 discount per carton paid immediately off invoice, maximum of 2 cartons per order on up to 2 orders. This will be available up to Thursday 29th September.
Stuart Alexander
Old Holborn 50 gram is to be deleted. Their supplier has advised they will no longer produce the 50 gram pack and will only supply the 25 gram moving forward. Existing wholesalers have some stock and the assumption is this will be gone sometime in September.
The 3 Ps
PML – new promotions commencing on Monday 16th August as previously communicated.

Imperial – Additional rebates on JPS 25s, JPS+ Crushball 25s, Parker & Simpson Fresh Blast 20s, Parker & Simpson 25s, 30s, 40s & Riverstone 15 gram. Exclusive JPS 30s in Victoria continue.

BAT – Extended promotions on Capstan 25g & Rollers 25g and other promotions as previously communicated.

Current Richland promotions continue again from Monday 16th August. No changes.

All price board/ticketing and price per stick have been updated and are under promotions.
MANDATORY QR CODES
QR Codes are now mandatory for retail stores in all states.
Please ensure you have set up your QR code and have it on display in your store. More information via links ->
LOOK AFTER YOURSELF
There are resources for you if you, your family or your staff need support.
Lifeline (13 11 14) and
Beyond Blue (1300 22 4636 or online chat).

REPORT ILLICIT SALES
If you are aware of illicit tobacco being sold you can report this via email [email protected] or ATO tip off number 1800 060 062.
Online reporting to Border Force via this link.
TSG Franchise Management
F19/25-39 Cook Road
MITCHAM, VIC 3132
This transmission contains information that may be confidential and that may also be privileged. Unless you are the intended recipient of the message (or authorised to receive it for the intended recipient) you may not copy, forward, or otherwise use it, or disclose its contents to anyone else. If you have received this transmission in error, please notify us immediately and delete it from your system.