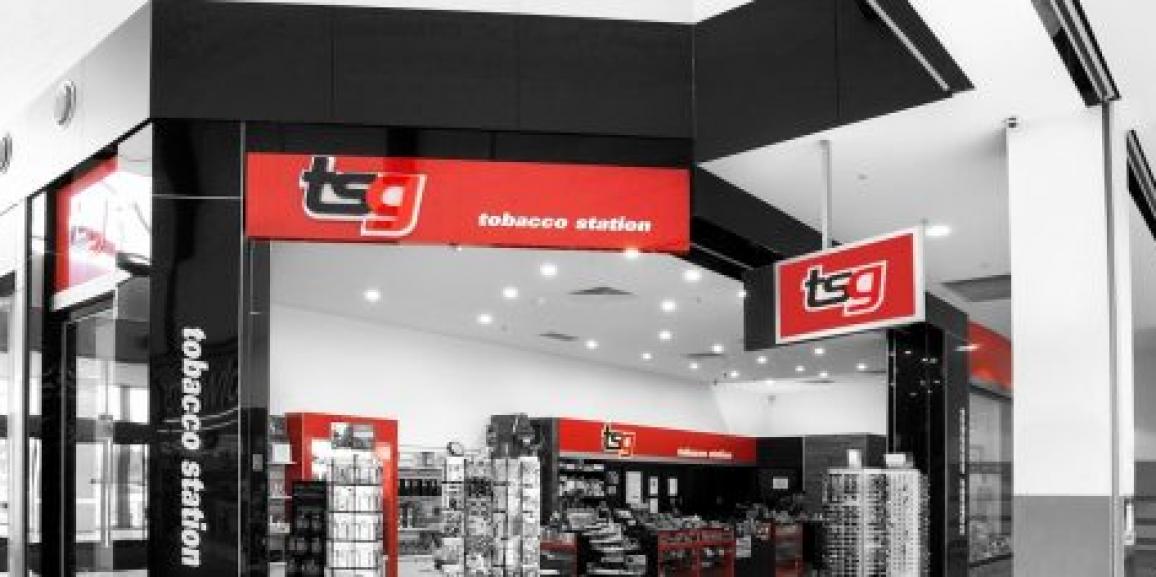 The TSG Insider
Your Weekly Update
Friday 3 September 2021
Contents
Price Rise
Mask Wearing
TeamViewer Upgrade
Illicit Trade

Preferred Partners
Tobacco Supplier News
Covid-19 Resources
PRICE RISE – MONDAY 6 SEPTEMBER
Please note that BAT and PML have a Price Rise starting on Monday the 6 September.
Price lists can be found on the TSG website here.
The new prices will be available to download to your POS after 3pm on Sunday 5th September, DO NOT do an update stock and prices before this time.
If you are not sure how to update your prices, you will find instructions here.
If you do not update these new prices on your POS, you risk being non-compliant with your promotions.

MASK WEARING + MEDICAL EXEMPTIONS
What is your legal position to enforce mask wearing in your store? Laws differ slightly by state, please refer to this article from the Australian Human Rights Commission. This also provides links to the following state government anti-discrimination agencies who have provided detailed guidance about mask-wearing and how they relate to laws in their jurisdiction:
VIC
NSW
QLD

TEAMVIEWER VERSION UPGRADE
Please note that current TeamViewer version 8 is a legacy version and will be phased out by the software provider by the end of September 2021. This means that you need to upgrade to the latest TeamViewer version 15 on your secondary/slave computer which can be downloaded here.
We recommend that you download the file from the above location and keep it handy on your desktop or a folder that you can easily access for when you need assistance from IT.
Double-clicking on the file will launch a remote session and allow the IT Team to be able to connect to your computer and assist you. Without the latest quick support file from the link above on your secondary computer, the IT Team will NOT be able to remotely connect to your PC and assist.

ILLICIT TRADE – AIT BATA SURVEY
As of Monday 13th September BATA is running an anonymous AIT survey available on myBAT.
This survey is intended to assist in our mutual effort to dispel the ongoing threat of illicit trade in the Australian market and comprises of the following two questions;
"Do you know of any stores selling illicit trade within 2kms of your store?"; and
"If you responded YES, what do you think the negative impact on your sales would be over the period of one (1) week? (An approximation is ok)"
BATA advised that the survey is entirely confidential and no personal information will be collected alongside these responses.
TSG encourages participation on this important and ongoing matter that effects all parties involved. Check out myBAT on Monday 13th September.
Members of TSG are attending a meeting with QLD police representatives on 14th September addressing issues impacting Australia's tobacco markets and sectors, undermining public health regulations and the meeting will assist in supporting the National Illicit Tobacco Taskforces mission to protect Commonwealths revenue by proactively targeting, disrupting and dismantling those groups behind illicit tobacco. More information will be shared in the next edition of The Retailer. Also find out more in the last edition of The Retailer in the Border Force news section.
BANKING WITH CBA – OUR PREFERRED PARTNER?
Get up to 90 days of your merchant fees waived if you are facing financial difficulty. Read the full message here.
JD SEPTEMBER RED HOT SPECIALS
These can all be ordered from JD direct!
TSG PREFERRED PARTNER – MILLENI
Visit the Preferred Partners tab in the TSG Online Shop and
click the link ORDER MILLENI BY TSG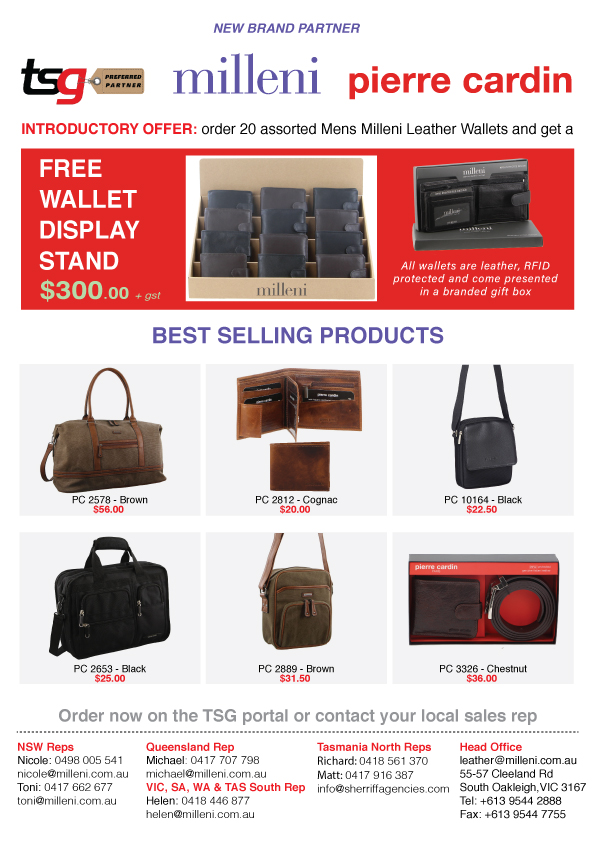 PML
Digital Task #3 closes on Sunday 5th September. Reminder – if a store is impacted due to lockdowns concessions will apply.
The PML metric will be based on ordering. If an outlet orders whilst there is a task open, it is reasonable to assume that it can be completed. If a store is closed for trade and doesn't order then that task will not be applicable/measured.
Harmony 20s promotion 5th July – 18th July – please be aware there was an error in the date range for purchases for this promotion. PML have arranged to forward back payments to the stores that were impacted.
New products – Craftsman Dark Blend 25 gram will be available from 20th September 2021 and is exclusive to TSG Queensland stores.
Choice 20 gram RYO is available from Monday 6th September and comes in Red, Blue & Gold. Additional information can be found under products. Stores will receive allocation.
NSW deliveries – Freight Specialists (PML's NSW regional carrier) has had a positive COVID case. As a result their distribution centre has been shut down for a deep clean. This will mean that all NSW regional deliveries due for delivery tomorrow will be delayed. At this point, PML are hoping that they can be delivered on Monday. All impacted stores will be contacted by PML.
The 3 or 4 Ps
PML & BAT new price lists commencing 6th September can be found under price lists.
Promotions – New promotions from PML, Scandinavian and BAT are now under the promotions tab.
All price per stick spreadsheets and price board/ticketing layouts have been updated and are under promotions.
COVID-19 RESOURCES
With restrictions in a state of flux in many areas of Australia, we encourage you to keep abreast of current details for your state directly through your relevant state government website. Links provided below.
MANDATORY QR CODES
QR Codes are now mandatory for retail stores in all states.
Please ensure you have set up your QR code and have it on display in your store. More information via links ->
LOOK AFTER YOURSELF
There are resources for you if you, your family or your staff need support.
Lifeline (13 11 14) and
Beyond Blue (1300 22 4636 or online chat).

REPORT ILLICIT SALES
If you are aware of illicit tobacco being sold you can report this via email [email protected] or ATO tip off number 1800 060 062.
Online reporting to Border Force via this link.
TSG Franchise Management
F19/25-39 Cook Road
MITCHAM, VIC 3132
This transmission contains information that may be confidential and that may also be privileged. Unless you are the intended recipient of the message (or authorised to receive it for the intended recipient) you may not copy, forward, or otherwise use it, or disclose its contents to anyone else. If you have received this transmission in error, please notify us immediately and delete it from your system.